Found January 23, 2013 on Blog So Hard Sports:
Wednesday Wizards Report   Happy Hump Day Wiz fans! So far on our current 5 game road trip the Wiz are 2-2 and end out the trip in Utah tonight as they take on the Jazz at 9:00pm eastern time.  Washington is 4-2 since John Wall returned to the line-up and 5-2 in our last seven. This Wizards team has a different swagger about them since Wall has returned and it is surely the most exciting stretch of basketball us Wizards fans have watched all season. But there are rumblings that our winning ways could be a curse in disguise. What if the Wizards end up with 30 wins? Do they stay the course with this current team? That is the least of our worries as Wizards fans because this team has shown they can compete with anyone after beating the likes of the Heat, the Thunder, and beating the Nuggets at home where they only recorded 2 home losses up until we made it 3. How far will the Wiz drop in the draft as the wins keep piling up? This is also another concern that really isn't a bad thing. This year's draft is considered to be a weak one and when I look at the draft, drafting in the top 3 compared to the 6-12 range, there isn't that much difference in talent. The real concern we as Wizards fans should have in the back of our mind is will Ernie Grunfeld be retained if we end out the season on a high note? That's the real nightmare scenario. Yes Grunfeld has put together a pretty decent roster, but if it wasn't for his TERRIBLE drafting and several other bone headed moves (re-signing Blatche, Gilbert's extension, not just buying-out Rashard's contract, the list goes on and on), the Wizards would probably be in a much better situation than they are now facing what is sure to be their 5th consecutive losing season. If I was the owner, or if anybody who really has a passion for the Wizards was the owner, Grunfeld would have been gone a long time ago. But he is still with our team and we are all wondering if we have to go through another lovely Grunfeld off-season. I never believe in tanking a season and I always want to see my team win as much as possible. Even knowing that Grunfeld could be retained if we have a strong second half of the season, I still want us to win as much as possible and develop some real team chemistry that we can build upon in the off-season. We just have to hope that Ted can see that Grunfeld has set the Wizards back over his tenure, not help guide them to greater things. But Ted has to know that the entire Wizards fan base wants Grunfeld gone with all the propaganda around the web right? And he has to look at his track record with the Wizards right? Since taking over the reins of the Wizards starting in the summer of 2003, Grunfeld has had only 3 winning seasons out of 10 (that's assuming we don't have a winning season this year). Over that span the Wizards have gone 291-468 or a winning percentage of .383. I mean a decade of that crap is enough right? Hopefully Ted see's the light and relieves us of the pain and anger that Grunfeld causes us on a yearly basis. Even if the Wizards end up this season with 30 wins or more, it's time for a change, and that change needs to start in the front office. Hopefully a strong 2nd half of the season will not blind the owner to the real problem. Wiz fans, let's keep enjoying this exciting brand of basketball the boys are playing and hope the wins keep pouring in. Stay Steezy my friends. Related posts: Wizards Declined an Offer for James Harden? This Wizards Season is on Ted Leonsis Ernie Grunfeld and "Adding" To The Wizards Roster
Original Story:
http://blogsohardsports.com/wizards-2...
THE BACKYARD
BEST OF MAXIM
RELATED ARTICLES
Washington Wizards fans can tell you that watching JaVale McGee on a nightly basis can be incredibly frustrating. The 25-year-old center has amazing potential, but he makes far too many bone-headed mistakes like this that cost his team. Now, he is a Denver Nugget. And from the sound of it, George Karl is already frustrated with his big man. "He's got to understand that lazy and...
BIG SHOT
Those Washington Wizards fans who stayed up for this late night game vs the Portland Trailblazers surely feel like this one was worth it. In fact, the way the Wizards are playing lately, they almost seem like a must watch team. In a game that went back and forth and had the makings of a typical let down, including Damian Lillard and Wesley Matthews raining 3′s to get Portland back...
Credit: Bob Youngentob CSN Washington   January has been a crazy month for the Washington Wizards' Bradley Beal and Jordan Crawford. In the first month of this year, both have hit game winners for the Wizards — Beal on January 7th vs. the Thunder and most recently Crawford on January 21st vs. the Blazers. So while these two have both contributed to Washington's January success...
The Washington Wizards have found some stability since John Wall returned from injury. Getting Ricky Rubio back hasn't had that effect for the injury-plagued Minnesota Timberwolves. Back from their western swing, Wall and the Wizards will try to extend their season-high home winning streak to four on Friday night when the Timberwolves try to get on track with the first of two...
Jordan Crawford hit a 3-pointer at the buzzer and the Washington Wizards dogpiled on the court to celebrate a 98-95 victory over the Portland Trail Blazers on Monday night. Nicolas Batum had 12 points, 10 rebounds and 11 assists for his first career triple-double, but the Blazers lost their season-high sixth straight. Crawford's fadeaway and a corner 3-pointer gave the Wizards...
Jordan Crawford's fade-away three pointer as time expired, gave the Washington Wizards the 98-95 victory over the Portland Trailblazers. The Wizards earned their 9th victory of the season and have now won four of their last six games (thanks to John Wall's return from injury). 
The Washington Wizards downed the Portland Trailblazers last night on this buzzer beater by Jordan Crawford. Your browser does not support iframes. These guys were considerably less impressed... Full story at Bob's Blitz ~ http://www.bobsblitz.com
PORTLAND - Jordan Crawford's fadeaway 3-pointer at the buzzer gave the Washington Wizards a 98-95 victory over the Portland Trail Blazers Monday night at the Rose Garden. It was the fifth win in seven games for the Wizards (9-30), who hold victories over Oklahoma City, Atlanta and Denver during that string. Nene and Martell Webster each scored 24 points for Washington. ...
The Washington Wizards have found some stability since John Wall returned from injury. Getting Ricky Rubio back hasn't had that effect for the injury-plagued Minnesota Timberwolves. Back from their western swing, Wall and the Wizards will try to extend their season-high home winning streak to four on Friday night when the Timberwolves try to get on track with the first of two...
I held onto hope for Peter John Ramos for an unreasonably long time. Ernie Grunfeld selected Ramos 32nd overall in the 2004 NBA draft, his first as President of Basketball Operations with the Washington Wizards.  Grunfeld had a relatively solid draft history prior to assuming his role with the Wizards, but one of his more noteworthy accomplishments was selecting Michael Redd...
Jazz 92, Wizards 88. Retransmitting. With AP Photos. By LYNN DeBRUIN AP Sports Writer Paul Millsap had 16 points and 15 rebounds to help the Utah Jazz hold off the Washington Wizards 92-88 on Wednesday night. The Jazz led by 22 points in the second quarter and 15 entering the fourth, but the road-weary Wizards fought back to within two on Kevin Seraphin's jumper with 6:57 left...
Wizards News

Delivered to your inbox

You'll also receive Yardbarker's daily Top 10, featuring the best sports stories from around the web. Customize your newsletter to get articles on your favorite sports and teams. And the best part? It's free!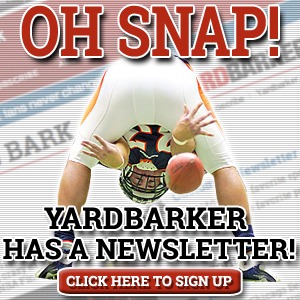 Latest Rumors
Best of Yardbarker

Today's Best Stuff

For Bloggers

Join the Yardbarker Network for more promotion, traffic, and money.

Company Info

Help

What is Yardbarker?

Yardbarker is the largest network of sports blogs and pro athlete blogs on the web. This site is the hub of the Yardbarker Network, where our editors and algorithms curate the best sports content from our network and beyond.