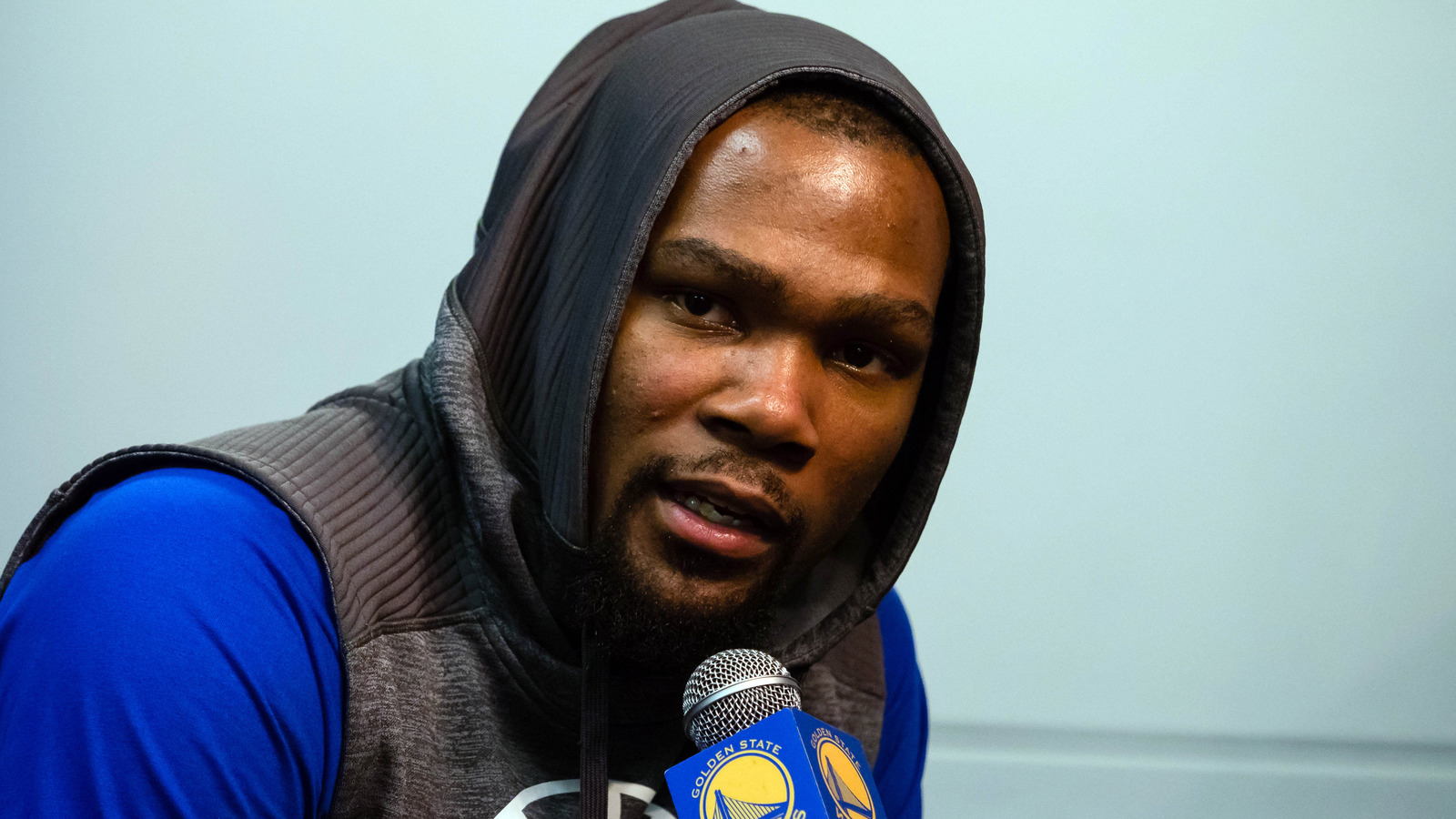 Durant has finally entered into the fray between the former Oklahoma City Thunder stars....and it is not the one you may have thought.
Kelley L Cox-USA TODAY Sports
Tony Durant, the brother of Kevin Durant, appears to have something against his brother's ex-teammate, Russell Westbrook.
Tony Durant was on Twitter Thursday night talking about triple-doubles at the same time that Westbrook was locking down his 34th triple-double of the season. Tony appeared to be throwing some shade at Westbrook with these tweets:
Main man chasing the hell out these triple doubles lmao

— IM ME!!!!! (@LifeOfTonyD35) March 17, 2017
There's no individual debate for individual accolades remember that! Let it sink in! And if it is something is clearly off

— IM ME!!!!! (@LifeOfTonyD35) March 17, 2017
Westbrook scored 24 points with 16 assists and 10 rebounds for his fourth consecutive triple-double. Oklahoma City meanwhile put together an impressive 123-102 win over the Toronto Raptors. The win made OKC 39-29 on the season, which has them a half-game behind the Clippers for fifth in the conference. That's not bad at all for a team that lost Durant to the Golden State Warriors.
Stats may not be everything, but the Thunder are now 28-6 when Westbrook has a triple-double. That seems to be a pretty good indication that his strong all-around play results in Thunder wins. If Tony has something against Russ, it would make sense given that Westbrook has thrown some shade at Durant in the past.
MORE FROM YARDBARKER:
QUIZ: Name the players on the 2016 Team USA basketball squad
The 2016 United States Men's Olympic Basketball team won the USA's 15th gold medal at the 2016 Summer Olympic Games in Rio de Janeiro. Can you name the 12 members of this squad, plus its coach?
MORE FROM YARDBARKER
NBA News

Delivered to your inbox

You'll also receive Yardbarker's daily Top 10, featuring the best sports stories from around the web. Customize your newsletter to get articles on your favorite sports and teams. And the best part? It's free!