Found February 05, 2013 on NBA Injury News:
DeMarcus Cousins can't seem to stay on the court.  He manages to stay healthy, he has talent, and he is getting paid a decent amount of money.  Yet, the Sacramento Kings center continues to miss time every now and then.  He has been suspended and tossed from games numerous times.  And last night was no exception.Cousins was ejected at halftime last night for arguing with referees.  He has a history of disagreements with refs, broadcasters, other players, and coaches.  But Cousins hasn't changes.  He feels he doesn't get the same treatment as other players, but he continues to do things like he did last night.  Arguing with refs is alright to a certain extent.  Doing so to the point of ejection earns you a reputation.The Kings are having a rough season.  They do not need the distraction of the circus that generally follows Cousins, but Sacramento has been reluctant to trade the 22 year old.  Cousins had incredible talent.  He proved that at Kentucky, and he's shown flashes of it in the NBA.In three NBA seasons so far, Cousins has averaged 16.2 points and 9.8 rebounds per game.  This seasons, he is averaging 17.2 points and 10.0 rebounds.  It's hard to part ways with that kind of talent, so the Kings have to find a way to get Cousins' temper under control.  He is only hurting himself and the team by letting things get to him the way he does.Follow @hoopsinjurynews!function(d,s,id){var js,fjs=d.getElementsByTagName(s)[0];if(!d.getElementById(id)){js=d.createElement(s);js.id=id;js.src="http://www.nbainjurynews.com//platform.twitter.com/widgets.js";fjs.parentNode.insertBefore(js,fjs);}}(document,"script","twitter-wjs"); var _gaq = _gaq || []; _gaq.push(['_setAccount', 'UA-34100676-1']); _gaq.push(['_trackPageview']); (function() { var ga = document.createElement('script'); ga.type = 'text/javascript'; ga.async = true; ga.src = ('https:' == document.location.protocol ? 'https://ssl' : 'http://www') + '.google-analytics.com/ga.js'; var s = document.getElementsByTagName('script')[0]; s.parentNode.insertBefore(ga, s); })();
Original Story:
http://www.nbainjurynews.com/2013/02/...
THE BACKYARD
BEST OF MAXIM
RELATED ARTICLES
Sacramento Kings big man and renowned loose cannon DeMarcus Cousins was ejected from Monday night's game against the Utah Jazz at halftime for some words he elected to use while exchanging not-so-pleasant pleasantries with members of the officiating crew. As the two teams headed to the locker rooms after the conclusion of the second quarter, Cousins, arguing with a referee, reportedly...
It's safe to say that Sacramento Kings big man DeMarcus Cousins doesn't have a very rosey relationship with many NBA referees. Cousins constantly argues with them and they constantly T him up. As was the case during last night when Cousins approached a referee at halftime to argue and ended up being tossed from the game for saying that the referee was "acting like a f-ing female...
DeMarcus Cousins was ejected at halftime of the Sacramento Kings' 98-91 overtime loss to the Utah Jazz on Monday for reportedly cursing at a referee. The ejection did not come while the actual game was in play, but at halftime. Halftime. You can't make this stuff up. Cousins was called for a technical foul with 2:23 left in the half. He tried approaching a referee as soon as...
 DeMarcus Cousins earned his league-leading 11th and 12th technical fouls Monday to go along with his league-leading 3rd ejection against the Utah Jazz.  The Kings would go on to lose the game 98-91 in Utah. According to Kings reporter James Jones he called the referee a "bleeping female."  Probably not something that will earn you brownie points with the guys in stripes...
As hard as this is to admit, there is something comforting in the post-ejection stonewall. When Kevin Garnett addresses reporters and refuses to discuss what got him tossed from a game, it may be frustrating from the standpoint of trying to gather details and facts. But in refusing to offer specifics, at least Garnett demonstrates that he knows making some things public only makes...
NBA refs have been pretty quick with their whistle this season. So far this season, Kobe Bryant, Matt Barnes, Carmelo Anthony and Blake Griffin all have nine. But the league leader is Kings center DeMarcus Cousins who went into Monday night with 10. His 11th came during halftime of Kings vs. Jazz when Cousins told the ref not to act like a "f**king female." Cousins said in...
Keith Smart's reaction is priceless. Refs are very sensitive, calling them a woman isn't going to sit well with them. If you are DeMarcus Cousins you have no rope with the officials, so just go back to the bench and keep your mouth shut. DMC's ejection: he asks the ref why he's "acting like a female", says to Keith Smart "he's acting like a f***ing female" –...
Kings News

Delivered to your inbox

You'll also receive Yardbarker's daily Top 10, featuring the best sports stories from around the web. Customize your newsletter to get articles on your favorite sports and teams. And the best part? It's free!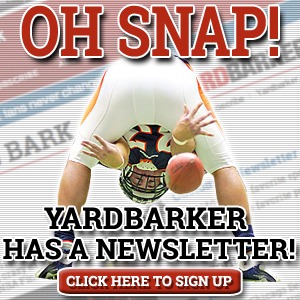 Latest Rumors
Best of Yardbarker

Today's Best Stuff

For Bloggers

Join the Yardbarker Network for more promotion, traffic, and money.

Company Info

Help

What is Yardbarker?

Yardbarker is the largest network of sports blogs and pro athlete blogs on the web. This site is the hub of the Yardbarker Network, where our editors and algorithms curate the best sports content from our network and beyond.