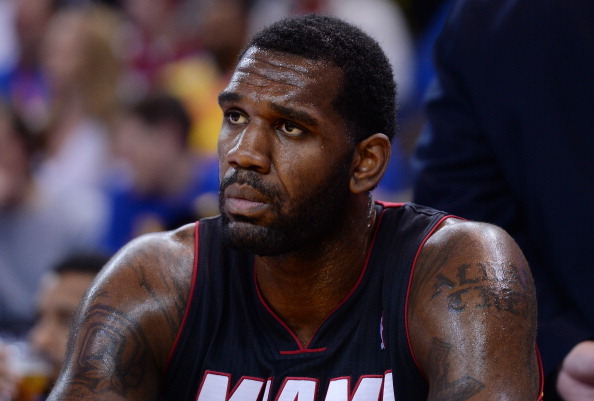 The Miami Heat signed often injured big man Greg Oden this past offseason in hopes to counter Indiana Pacers' center Roy Hibbert come playoff time. Unfortunately for the Heat, that doesn't appear that it will have a chance to happen. According to a report from ESPN's Brian Windhorst, Oden is not expected to be available for the remainder of the season and likely the playoffs. "I don't think Greg Oden is going to play the rest of the seaosn to be honest. I think Roy Hibbert broke him." - Brain Windhorst on ESPN Radio This is certainly disappointing news for the Heat, and could be a major blow to them if the two teams do indeed meet up in the Eastern Conference Finals. Oden played against Hibbert 
Read the rest of this story...
MORE FROM YARDBARKER
Heat News

Delivered to your inbox

You'll also receive Yardbarker's daily Top 10, featuring the best sports stories from around the web. Customize your newsletter to get articles on your favorite sports and teams. And the best part? It's free!