Found December 15, 2011 on Celtics Town:
Ordinarily, the thought of taking a minimum contract flier on a former NBA All-Star and U.S. National Team member with the left-handed shooting stroke of a goddess would make me giddy with delight.Sure, Michael Redd hasn't been relevant in years, and a string of serious injuries put real doubt into whether he will ever return to relevance. I understand that. But after the Celtics signed Sasha Pavlovic to a fully-guaranteed deal last week, Redd looks pretty good, no? Unlike Pavlovic, at least Redd has shown the ability to make shots (and a positive impact) in his past. Plus, Redd's only 32. And his father's a pastor. As Tim Tebow proves beyond a reasonable doubt, athletic success comes to those with faith. (Just don't tell that to my friend Brian, who prayed every night before sleep but was still cut from our freshman baseball team.)But in this case, Boston's continued interest in Redd (if true) leads me to believe Jeff Green's mystery medical issues aren't getting better any time soon. With Green in the lineup, and Marquis Daniels and Pavlovic beside him, there's no room for Redd. But if the Celtics expect Green to miss significant time, all of a sudden acquiring Redd makes a lot more sense. This is all obviously just my own speculation, but this whole Green situation does not look good.
Original Story:
http://www.celticstown.com/2011/12/15...
THE BACKYARD
BEST OF MAXIM
RELATED ARTICLES
We're all still waiting for official word on Jeff Green, but you don't wait this long in silence and secrecy for something that's no big deal.  And according to the Herald's Steve Bulpett, this is pretty serious. Green has been held out of practices since problems showed up on his physical last week. The 25-year-old has said the trouble was detected during a...
I have to admit, even I had to find out who Chris Wilcox is. It's not like he hasn't been around the league or anything, but for the life of me I just couldn't remember who he is. After a little investigation, I present to you another one of the newest Celtics acquistions.     [...]
Via the Boston Herald:Jeff Green is apparently still waiting for a sign from the Celtics medical staff before he starts practicing with his team.The Celtics forward, whose physical revealed unspecified problems that Green writes off to fatigue, watched today's practice from the sideline – a location he has occupied since signing a one-year contract with the Celtics last Saturday...
The more the Celtics brass declines to answer questions about Jeff Green's medical issues directly, the worse the issues seem. (ESPN Boston)"Usually you pass your physical by now," admitted Rivers. "Listen, I'll give you guys more tomorrow for sure. But I've been around long enough to know that if you haven't passed your physical yet, then there's something going...
CSNNE.coms Jessica Camerato ran a great piece today touching upon Paul Pierce and his decision to stay with the Boston Celtics after their dreadful 2006-2007 season which included a 33 game losing streak.  Some excerpts from the piece:   On the 2006-2007 season and the issues the team had: "It was definitely the most turmoil [...]
Celtics Nation continues to wait with baited breath for the results of Jeff Green's "tests."  The information we have so far includes an "abnormal stress test" and consideration of medications or surgery to address the problem.  We have now been told he is planning on seeking a second opinion.  What follows is purely my own [...]
I fell for it. Again. I don't know how this happened. I don't know why I wasn't more cautious. I'll blame the lockout hangover for this one. I believed the Celtics and took their injury explanation for Jeff Green at face value. I know. Stupid, stupid, stupid. I actually believed Danny Ainge when he said that it was pretty much nothing and that Green would be...
Jeff Green missed another practice today. According to the Globe's Gary Washburn, Doc Rivers believes the situation is a big concern. It didn't appear to be a big deal yesterday when Green said that he does not have a heart condition and speculated fatigue was to blame. Danny Ainge said the Celtics were just being overly cautious.  Could it be mono?
Boston has a desperate need for size. Przybilla, who would be another recently-injured Celtic, fits that need. He also scowls a lot, throws occasional elbows, and could probably pass for Kendrick Perkins if you were entirely color blind and just saw a hulking figure defending Boston's basket. But the big fella isn't sure whether he'll even play this season, with reports saying...
I was disgusted when I heard the out-burst of Stephen A. Smith were returning to ESPN. However, he does seem to get the recent comments of Kevin Garnett, regarding the shortened NBA-everything. I returned to my disgust of Stephen A. as soon as he described Paul Pierce as a different man and  aloof since winning [...]
Twitter / @SherrodbCSN: #Celtics Jeff Green not cl …Let's hope he's okay.
Celtics Videos Update Jeff Green Celtics Roster
NBA News

Delivered to your inbox

You'll also receive Yardbarker's daily Top 10, featuring the best sports stories from around the web. Customize your newsletter to get articles on your favorite sports and teams. And the best part? It's free!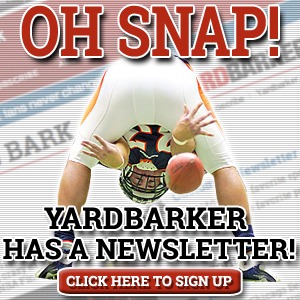 Latest Rumors
Best of Yardbarker

Today's Best Stuff

For Bloggers

Join the Yardbarker Network for more promotion, traffic, and money.

Company Info

Help

What is Yardbarker?

Yardbarker is the largest network of sports blogs and pro athlete blogs on the web. This site is the hub of the Yardbarker Network, where our editors and algorithms curate the best sports content from our network and beyond.