Found July 15, 2013 on NorthWest Sports Beat:
Clearing out the depth chart As we traverse through the summer we get closer to the 2013/14 NBA opening night. The closer things get, the more Portland's roster begins to take shape. The Trail Blazers have picked up a lot of players this offseason, and they might not be done. There's a lot of depth here, and unfortunately that means some guys won't make it through the summer. Looking towards this fall, we're breaking down four players facing an uphill climb to opening night. Wesley Matthews, SG There's been talk for some time about Portland attempting to move Wesley Matthew's contract. His job for the upcoming season won't be secure until we make it to opening night and he's in a Blazer's uniform. Wes has been a great player for Portland, playing shutdown defense and providing plenty of points. But he does go through his cold stretches, and sometimes it feels like he's more cold than hot. Then there's the fact that Wes has the third highest salary of any player on the roster. If Matthew's was moved, Portland could look to fill his spot with Will Barton or CJ McCollum. Could Wes remain on the roster through summer? (Photo: AP) Barton's been praised for his defense while showing signs of upside as a scorer. And while McCollum's listed as a point, he could make the shift to shooting guard—it's worth noting he scored 22 points over the weekend in Portland's first summer league game. Thomas Robinson, PF There was a lot to like about Portland trading for Thomas Robinson, especially considering that he was a Top 5 draft pick just last year. Even though he didn't play like one last season (4.8 ppg, 4.5 rpg), an extra year of seasoning could take him a long way. Plus when you look at his per 36 minute stats, he actually averaged a double-double per game. With all that said, Robinson still has an uphill battle in Portland. It looks like LaMarcus Aldridge is sticking around this summer, and the Blazers have depth with Joel Freeland and recently signed veteran Dorell Wright. Honestly this spot could have been a toss up between Freeland and Robinson, but the difference is that Freeland can combo between forward and center. Robinson plays big for his size, but not that big. I think the Blazer's brass would love to keep Robinson around, if anything else as a backup plan for Aldridge. But you have to believe that if Portland has the opportunity to make a trade that includes Robinson—especially one that could improve their chances of keeping L.A.—they'll take it. Terrel Harris, SG Terrel Harris was a throw in player with the Robin Lopez trade, and his job is certainly on the bubble. Portland has solid depth at shooting guard, especially if they keep Matthews around. Backing up Wes at the position is Barton, McCollum and second-rounder Allen Crabbe. Given Harris' disappointing stats so far in his career—last year he only shot 14.8 percent from the field—the Blazer's don't have much reason to keep him around. Unless the 25-year-old shows off some talent this summer, he's likely to be cut before opening night. Elliot Williams, SG The saga with Elliot Williams continues this summer, after Portland decided to not pick up the oft-injured guards rookie option. While they could still resign Williams, the question remains "will they?" The fans love Williams, and we all know what kind of talent he has. The 24-year-old has just 24 games of NBA experience in his career, but in that times he's averaged 21.3 points per 36 minutes. The big question is can he stay healthy. Portland's invested three years into trying to get Williams on the court, and all they have to show for it are those 24 games. CLICK HERE TO CHECK OUT THE BLAZERS BLOG IN OUR CLUBHOUSE TODAY AT NWSB!
Original Story:
http://www.nwsportsbeat.com/trailblaz...
THE BACKYARD
BEST OF MAXIM
RELATED ARTICLES
COMEBACK TRAIL
Oft-injured big man Greg Oden reportedly is scheduled to meet face-to-face with officials from three NBA teams in Las Vegas on Monday.
PDX Mad Man Neil Olshey came to the Portland Trail Blazers after quite some time with the Los Angeles Clippers, watching that team go from the lowest of lows to the highest of highs. Similar to his tenure with the Clippers, Olshey was greeted in Portland by a complete mess. The Blazers had been inefficient in recent years, fans were beginning to mock the team, and they weren't...
The Portland Trail Blazers had their opportunities.  J.J. Hickson was allowed to leave, eventually signing with Denver.  Gorgui Dieng was still available at number ten in the 2013 NBA Draft.  The Blazers passed on him and instead selected Jeff Withey, the center out of Kansas in the second round.  But Neil Olshey turned Withey, regarded by many scouts as the best interior defender...
The Jeff Hornacek era started on a perfect note as the Suns were able to able on to beat the Blazers in their Vegas Summer League opener, 82-69, on Saturday night.
Remember Greg Oden? He was the first overall pick in the 2007 NBA draft out of Ohio State University for the Portland Trailblazers. He was selected before Kevin Durant.  It's no secret that the Wizards have struggled to find a long term option at center for what seems like more than 30 years.  The team has found talent, but they've either traded that talent away, had that talent...
The Phoenix Suns defeated the Portland Trail Blazers by a final score of 82-69 in Summer League play on Saturday. Markieff Morris with 18 points on 7-for-15 shooting and five rebounds. C.J. McCollum had 22 points, three rebounds and four assists.
The Los Angeles Lakers defeated the Portland Trail Blazers by a final score of 81-63 in Summer League play on Sunday. Lester Hudson led the Lakers with 15 points on 5-for-8 shooting and five rebounds. Robert Sacre had eight points and eight rebounds. Will Barton had eight points, seven rebounds and three assists to lead the Blazers. Thomas Robinson had seven points on just 3-for...
Trail Blazers News

Delivered to your inbox

You'll also receive Yardbarker's daily Top 10, featuring the best sports stories from around the web. Customize your newsletter to get articles on your favorite sports and teams. And the best part? It's free!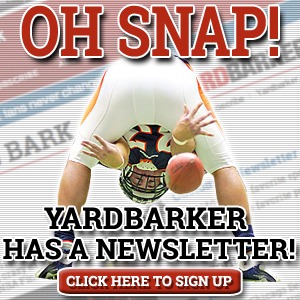 Latest Rumors
Best of Yardbarker

Today's Best Stuff

For Bloggers

Join the Yardbarker Network for more promotion, traffic, and money.

Company Info

Help

What is Yardbarker?

Yardbarker is the largest network of sports blogs and pro athlete blogs on the web. This site is the hub of the Yardbarker Network, where our editors and algorithms curate the best sports content from our network and beyond.