Found July 25, 2012 on WeAreSuns:
Names like Goran Dragic, Michael Beasley and Wesley Johnson weren't going to grab the majority of the headlines. Not with "Steve Nash is a Laker" demanding all the attention. Take a closer look from the Suns' point of view, however, and you'll find something nearly as shocking as L.A.'s new No. 10. Phoenix's management is playing it smart in the offseason. Gone is the big-name, worse-contract spending frenzy. Instead Suns brass is nipping here, tucking there, and ultimately doing what they said they wanted to do in the first place: staying competitive while remaining financially flexible. Wednesday's word of the three-way trade to send Robin Lopez and Hakim Warrick to New Orleans — and getting Wesley Johnson and a first-round pick in return — was yet another feather in Lon Babby's cap. The pending trade rids Phoenix of what seemed to permeate the roster over the last four years: bloated contracts for role players. Outside of layup lines, Hakim Warrick was never going to see the court this season. Not behind a rotation including amnesty robbery Luis Scola, second-year prospect Markieff Morris and Channing Frye. Babby knew this, especially after the acquisition of Scola. He also came to realize what every contender already knows. You don't pay through the nose for role players. Hence the departure of Lopez, a backup-quality center who wanted starter's money. As mentioned earlier on WeAreSuns, other teams have been quick to bid adieu to bench/role players, knowing they are easily had and even more easily paid. If Phoenix truly needs a simple "rim protector," it shouldn't be hard to find one on the cheap. And as for the returns, it's apparent Phoenix is stockpiling — nay, hoarding — draft picks. The strategy goes hand-in-hand with the kind of players the Suns have pursued this offseason. Young. Unproven. Intriguing. Most importantly, cheap. Nothing piques other teams' interest quite like those assets. Make no mistake, the Suns will need those assets if they want to land the true superstar they will eventually need. Dragic can be a borderline All-Star. He proved it last season. Beasley can do likewise if he plays like it's 2010-11. But it's hard to picture anyone on the current roster becoming an unquestioned alpha dog. Without one of those, all of the Suns' nice pieces will be just that. Babby swung for one in Eric Gordon and missed, the only downer in an otherwise encouraging offseason. It's a shame, because Gordon would have changed the tone of the last two weeks from mildly intriguing/encouraging to downright exciting. Plan B was O.J. Mayo, a less-talented option who wanted more money than he was worth. Breaking all tradition, Phoenix passed. Instead, the Suns will wait until next summer…or until they can directly benefit in a trade. Ironically, Phoenix is well positioned to play the part that seemingly every other team played on the Suns in years past. You have to applaud Babby if he continues to be smart until that moment comes. Matt Petersen can be reached at wearesunsblog@gmail.com. You can follow WeAreSuns on Twitter at @WeAreSuns.
Original Story:
http://wearesuns.com/phoenix-suns-man...
THE BACKYARD
BEST OF MAXIM
RELATED ARTICLES
PHOENIX As first reported last week, free-agent guard Shannon Brown is returning for a second season with the Suns. The team announced Brown's signing on Wednesday. He will compete with Jared Dudley and Wesley Johnson for time at the shooting guard position. Shannon was a valuable member of our team last season, especially during the second half of the season when we were...
The fourth game for the Suns, and third for the former North Carolina Basketball player Kendall Marshall, was once again not the best performance for the team, but even if the stats definitely do not reflect it the rookie floor general seems to be improving each game. In a match up where the Phoenix Suns (1-3) lost to the NBA D-League Select (2-2) by fourteen points, with the final...
The Phoenix Suns have re-signed guard Shannon Brown. The contract is for two years with the second year partially guaranteed. Brown averaged 11 points and 2.7 rebounds in a career-high 23.7 minutes per game last season. He appeared in 59 games, 19 as a starter. He came to the Suns as a free agent in 2011, signing a one-year deal. Shooting guard is a position of need for the Suns...
PHOENIX (AP) -- The Phoenix Suns say Brad Casper has resigned as president of the NBA team to focus on outside business ventures. They say chief operating officer Jason Rowley will assume responsibility for the club's business operations as president and Lon Babby will continue serving as president of basketball operations. Casper oversaw the Suns' business operations since...
The really hardcore NBA fans have flipped ahead in their hoop calendars and circled Dec. 29, 2012, as appointment viewing. Well, assuming doomsday -- as interpreted through study of the Mayan calendar -- doesn't co-opt the season (and the entire planet) 17 days earlier, the Suns will be in Minneapolis to take on Derrick Williams, Alexy Shved and the Timberwolves. It will be...
The Suns will sign P.J. Tucker to a two-year contract with partial guarantees on the first year.
The Hornets are attempting to execute a sign-and-trade with the Suns for Robin Lopez.
Long before the d-bags in Miami were rocking black uniforms and acting like jerks, Charles Barkley and the Phoenix Suns rocked the cleanest black jerseys in pro sports. (Shut up Raiders fans… you know I don't speak hoodrat) Uni-watch.com broke the news that the Suns are bringing back the classic 90′s black uniforms that Barkley,
NEW ORLEANS -- The Hornets, Suns and Timberwolves have agreed to a multiplayer trade sending 7-foot center Robin Lopez and forward Hakim Warrick from Phoenix to New Orleans, while moving forward Wesley Johnson and a first-round draft pick from Minnesota to Phoenix, a person familiar with the deal said. The person told The Associated Press about the trade on condition of anonymity...
A person familiar with negotiations says the Hornets, Suns and Timberwolves have agreed to a multiplayer deal sending 7-foot center Robin Lopez and forward Hakim Warrick from Phoenix to New Orleans, while moving forward Wesley Johnson and a first-round draft pick from Minnesota to Phoenix. The person told The Associated Press about the trade on condition of anonymity Wednesday because...
NBA News

Delivered to your inbox

You'll also receive Yardbarker's daily Top 10, featuring the best sports stories from around the web. Customize your newsletter to get articles on your favorite sports and teams. And the best part? It's free!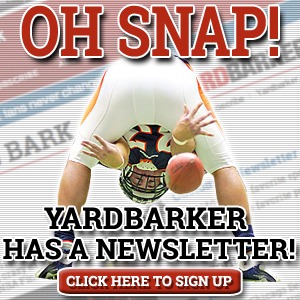 Latest Rumors
Best of Yardbarker

Today's Best Stuff

For Bloggers

Join the Yardbarker Network for more promotion, traffic, and money.

Company Info

Help

What is Yardbarker?

Yardbarker is the largest network of sports blogs and pro athlete blogs on the web. This site is the hub of the Yardbarker Network, where our editors and algorithms curate the best sports content from our network and beyond.