Rajon Rondo continued his double-digit assist streak on Sunday If you are like me and play way too much NBA 2k, you will quickly learn what color commentator Clark Kellogg's favorite thing to describe Celtics point-guard Rajon Rondois. At least once a game, the announcers will discuss Rajon Rondo and some of his signature stat-lines that he has had throughout his career. Clark Kellogg will get all excited and then refer to Rajon Rondo as a "stat sheet stuffer SUPREME!" like he is some kind of meal that you can find for eighty-nine cents on a late night Taco Bell menu. Stat-sheet stuffing carries with it a negative connotation sometimes, often times associated with chasing stats that are undeserved to increase player value. It's one of the inherent issues with basketball, something that was highlighted almost four years ago by writer Michael Lewis. The main point of his article was this: basketball is the one sport where statistics are the most selfish and players have the most incentive to be selfish in those pursuit in statistics. The analogy is that in a sport like baseball that there is no selfish way to score a run, but a point-guard on a clean fast-break could pass up an easy shot in order to dish it to a teammate for a harder basket and a chance at an assist. This is the basic case of stat-sheet stuffing, creating questionable box-score numbers in order to increase the player's value. The current question is whether or not Rajon Rondo is currently participating in this as he chases a record for most consecutive games with double-digit assists. Last night against the Detroit Pistons, Rondo entered the fourth quarter with only six assists. In addition, the Boston Celtics were getting blown out by the Pistons and were outside the realm of a comeback. Instead of resting Rajon Rondo and getting ready for another day to fight, the Celtics pushed for 10 Rondo assists. It almost didn't work, but Jared Sulllinger hit a jumper in the final minute to secure it. This morning we are wondering whether there is any point to the stat-sheet stuffing that occurred last night with numerous analysts chastising the Celtics actions last night. The issue with attacking it now is that it has been going on for years with Rondo and the Celtics. There have been numerous times over the years with Rondo where he would get an easy steal, dribble to the basket and wait for a teammate to come by to feed him for the easy dunk. Not only is he passing up an easy basket for a slightly less guaranteed one, but it is a simple case of stuffing the stat sheet. It really is the only selfish and selfless play at the same time, and basketball is unique for it. On one hand, he's letting a teammate get into the action of the game and getting on the stat sheet, yet he also could just score his self. Basketball is the only sport where this happens, where trying to help the team can be gunning for themselves. On last night, I would have let the streak end. There are more important things for the Celtics to accomplish then for Rondo to get a streak. Playing their key guys in a blow-out risked something such as injury when they could have just played the other day. Streaks like this mean nothing at the end of the day. They are cool, but winning is the most important thing.
Original Story:
http://www.bostonsbettah.com/?p=5411
MORE FROM YARDBARKER
Celtics News

Delivered to your inbox

You'll also receive Yardbarker's daily Top 10, featuring the best sports stories from around the web. Customize your newsletter to get articles on your favorite sports and teams. And the best part? It's free!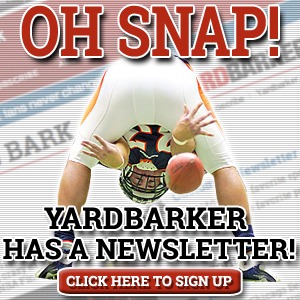 Latest Rumors
Best of Yardbarker

Today's Best Stuff

For Bloggers

Join the Yardbarker Network for more promotion, traffic, and money.

Company Info

Help

What is Yardbarker?

Yardbarker is the largest network of sports blogs and pro athlete blogs on the web. This site is the hub of the Yardbarker Network, where our editors and algorithms curate the best sports content from our network and beyond.