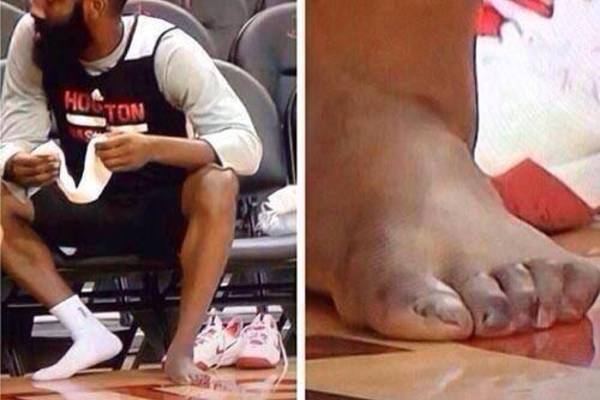 Most athletes have horrible feet, that's a known fact. But that doesn't mean we can't stare in amazement when we get a glance at what sort of wear and tear $80 million feet endure. Check this photo of Rockets guard James Harden's feet. Harden was suffering from a swollen left foot but if you look closer, that's not all that's going on with his toes. Regular foot maintenance should be a priority! Maybe he should visit "Hammer and Nails"   photo via Twitter
Read the rest of this story...
MORE FROM YARDBARKER

NBA News

Delivered to your inbox

You'll also receive Yardbarker's daily Top 10, featuring the best sports stories from around the web. Customize your newsletter to get articles on your favorite sports and teams. And the best part? It's free!