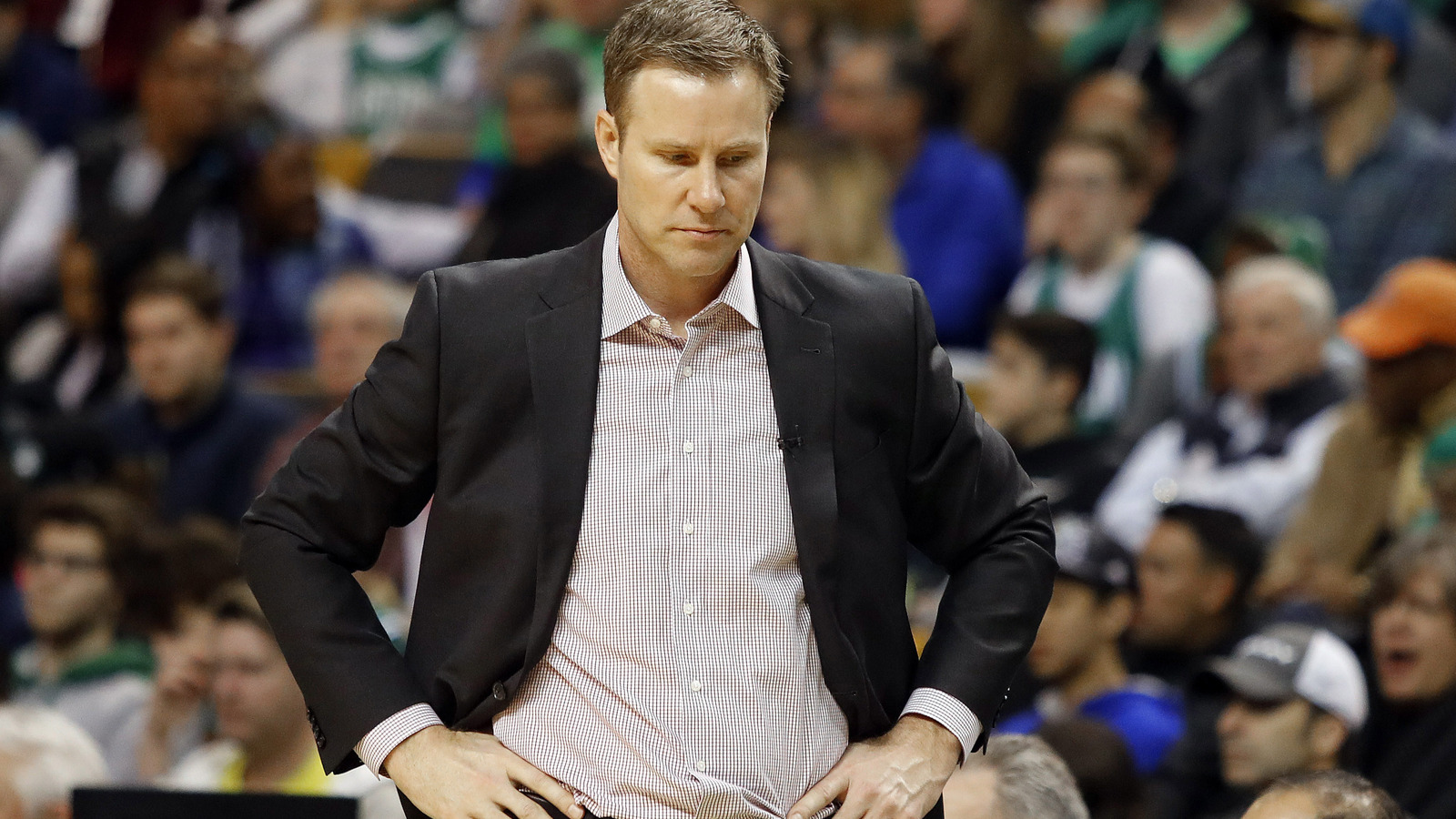 Bulls head coach Fred Hoiberg allegedly is frequently ignored by the team's three big stars on play calls.
Winslow Townson-USA TODAY Sports
The Chicago Bulls somehow continue to devolve into more of a mess in an already nightmarish season. The latest dose of drama comes from a report where an NBA scout claims Jimmy Butler, Dwyane Wade and Rajon Rondo routinely ignore Bulls head coach Fred Hoiberg's play calls.
The Bleacher Report's Ken Berger laid out the potentially damning details of the players' quasi-mutiny in a piece documenting the Bulls' continued dysfunction.
Yet the belief persists in front office circles that Butler is no fan of Hoiberg. In fact, a scout with a rival team told Bleacher Report he's witnessed persistent episodes when Butler, Rondo and Wade have ignored plays Hoiberg has called.

"When Fred would call plays on the sideline, Rondo would just flat-out blow him off," said the scout, who spoke with Bleacher Report on the condition of anonymity. "Wade does it, too. Butler does it, too. … That becomes infectious."
Rondo is a known freelancer on offense and Wade has earned latitude in that regard due to his Hall of Fame-caliber career. It's disconcerting that Butler, whom the Bulls passed on trading earlier this season and is tabbed as the team's centerpiece, is following his teammates' lead. 
It merits noting, though, that it's hard to say exactly what is motivating the players to ignore Hoiberg's calls.
Given nothing ever occurs in a vacuum, a recent rough stretch has the Bulls (32-35) on the outside looking in on the Eastern Conference playoff race. A 115-109 victory Monday over the Charlotte Hornets did snap Chicago's five-game losing streak. But things nevertheless remain bleak for the Bulls.
There has been nothing but strife and turmoil for the Bulls throughout this season, from an arguably absolute mess in the front office to perceived issues among the team's three stars. This most recent unflattering report simply adds more fuel to the fire.
MORE FROM YARDBARKER
Bulls News

Delivered to your inbox

You'll also receive Yardbarker's daily Top 10, featuring the best sports stories from around the web. Customize your newsletter to get articles on your favorite sports and teams. And the best part? It's free!