Posted December 02, 2012 on AP on Fox
PLAYERS:
Tony Parker
,
Tim Duncan
,
Gregg Popovich
,
David Stern
,
Marc Gasol
,
Zach Randolph
,
Rudy Gay
,
Mark Cuban
,
Manu Ginobili
,
Tony Allen
,
LeBron James
,
Danny Green
,
Kawhi Leonard
TEAMS:
San Antonio Spurs
,
Memphis Grizzlies
,
Miami Heat
,
Dallas Mavericks
Tony Parker scored 30 points, Tim Duncan had 27 points and 15 rebounds, and the San Antonio Spurs shook off a ''disappointing'' $250,000 fine by the NBA to beat the Memphis Grizzlies 99-95 in overtime Saturday night. Coach Gregg Popovich said before the win he doesn't know if the Spurs will appeal the NBA's stiff penalty for sending Duncan, Parker and two others home to rest Thursday instead of them suiting up against the Miami Heat in a nationally televised game. Popovich said he was disappointed by Commissioner David Stern's decision. He also didn't rule out sitting out players again in the future. Marc Gasol led Memphis with 20 points. Zach Randolph had 17 points and 15 rebounds and was one of three Memphis players with double-doubles. Mike Conley had 18 points and 12 assists, and Rudy Gay had 15 points and 10 rebounds. The unprecedented fine announced Friday overshadowed the first meeting this season between two of the West's winningest teams. Even Dallas Mavericks owner Mark Cuban - who knows a thing or two about running afoul of Stern and getting hit in the checkbook - sounded off on the fine before his team's own game Saturday night. Cuban believes the NBA was right to sanction his top rivals for messing with the league's ''money train'' - meaning lucrative national television contracts. Yet he also called scheduling that marquee TNT game at the end of the Spurs' six-game road swing a ''dumb'' move on the NBA's part. Popovich wasn't as outspoken. Succinctly addressing the fine before the game, he said the decision shows the NBA thinking about its bottom line and didn't elaborate on conversations with the league before the penalty came down Friday. ''What I do from my perspective is from a coaching perspective,'' Popovich said. ''And I think the league operates from a business perspective. And I think that's reflective in the action that they took.'' That extra day of rest for Parker, Duncan and Manu Ginobili that cost the Spurs a quarter-million dollars appeared to do them some good. Ginobili forced overtime with a corner 3-pointer with 57.9 seconds left, tying the game just nine minutes after Memphis led by 14 in the fourth quarter. Duncan had 21 points in the first half for the first time since 2004, and Parker eclipsed 30 points for the third time in five games. San Antonio fans welcomed Popovich back with a thunderous ovation before the game. One fan behind the Grizzlies' bench held up a sign reading ''Pop knows best.'' Others wore shirts with more colorful language directed toward Stern. The Grizzlies played without Tony Allen for a second straight game because of an injured groin. It's unclear when their starting shooting guard may return. Rather than play Duncan, Parker and Ginobili - three of the NBA's biggest names - against LeBron James and Miami on Thursday night, Popovich put them and starter Danny Green on a plane and sent them home. It came at the end of a six-game road trip and after the Spurs had played five times in seven days. Popovich justified his decision in Miami by saying he didn't want to subject Green and his aging Big Three to so much wear-and-tear this early in the season. Stern apologized to NBA fans before the Miami game and vowed his office would hand down ''substantial sanctions,'' which he delivered on the next day. He said he ''concluded that the Spurs did a disservice to the league and our fans.'' Teams are required to report as soon as they know a player will not travel because of injury. The league's statement said the Spurs were in violation of league policy reviewed with the board of governors in April 2010 against resting players in a manner ''contrary to the best interests of the NBA.'' The rest didn't benefit everyone. Green was scoreless in 19 minutes before leaving with tightness in his left hamstring. Notes: Popovich said it's unlikely that starting F Kawhi Leonard (knee) will return on this weeklong homestand. Leonard has missed nine games. The Spurs hit the road again Dec. 8. ... San Antonio beat the Grizzlies for the fifth straight time after sweeping them last season. Memphis hasn't won against the Spurs since knocking them out of the playoffs in stunning fashion as the No. 8 seed in 2011.
Original Story:
http://msn.foxsports.com/nba/story/sa...
THE BACKYARD
BEST OF MAXIM
RELATED ARTICLES
Tim Duncan has always been thought of as one of the NBA's genuinely good guys.  He's been a model citizen in comparison to some of his NBA comrades.  That's why this picture (as posted on Reddit), taken from a Halloween party this October, is rather shocking.  Duncan posed with teammate Tony Parker with toy guns pointed at someone dresses as NBA referee Joey Crawford. Duncan's...
Remember when Tony Parker dressed up as Nick Fury and Tim Duncan was The Punisher? Their Halloween photos were fun, but nothing racy…until now. The Spurs are no longer the most boring team in America…amid a $250,000 fine for sitting out against the Miami Heat, check out this photo of Parker and Duncan using their fake guns on a fellow party-goer dressed as referee, Joey Crawford:
Ever since the San Antonio Spurs were embarrassed by the Memphis Grizzlies in the first round of the 2011 NBA playoffs, the Spurs have been on a mission against the Grizzlies. Especially Spurs point guard Tony Parker. He's responded with tough play ever since TV analysts raved about Mike Conley out "Tony Parkering" Tony Parker in the playoffs a few seasons ago...
A little mischief — if that's what this is — could cause a lot of trouble. Spurs teammates Tim Duncan and Tony Parker used the recent Halloween holiday to show their feelings about NBA referee Joey Crawford, a much-criticized figure in the league's officiating landscape. In a photo that surfaced in the last couple of days on Reddit, Duncan and Parker can be seen holding guns...
Why are Tim Duncan and Tony Parker holding fake guns to the head of a fake Joey Crawford while a noose hangs in the background? We'll assume this was from Halloween and is just now surfacing on the Internet. It seems Halloween-esque because this isn't the time of year when most basketballers take photos of fake guns to a fake ref's head, especially one that works their games...
After the team got fined $250,000 on Friday for resting their starters against the Miami Heat, it seems that everything is coming up bad for the San Antonio Spurs.A photo has surfaced over the weekend of stars Tony Parker and Tim Duncan pretending to shoot an unknown individual dressed like NBA referee Joey Crawford at a Halloween party: We'll keep you updated if any fines will...
For a game taking place on the first of December, it sure felt a lot like the first of May and that had nothing to do with the warm weather in San Antonio. "It was definitely playoff intensity," Spurs guard Tony Parker said after scoring 30 points in a game that went to overtime against the team with the NBA's best record. It took an extra period, but the San Antonio...
Check out the wiley vet Tim Duncan.  The old man still has some tricks up his sleeve.   Check out this nice little slow motion spin move and facial that he put on Marc Gasol on Saturday. That win over Memphis moved the Spurs to 14-4, and big Timmy is looking as youthful as ever. Check out our Home Page for more stories and follow us on Twitter and Facebook
Despite being 36 years old (or 50 in NBA years), San Antonio Spurs forward Tim Duncan can throw down a nasty dunk still.During Saturday night's Memphis Grizzlies/San Antonio Spurs affair, watch as Tim throws down a nasty first quarter poster dunk on Marc Gasol:
The NBA has fined the San Antonio Spurs $250,000 as a result of coach Gregg Popovich sending the teams stars home for a nationally televised game against the Miami Heat. Popovich sent Tim Duncan, Tony Parker, Manu Ginobili and Danny Green, on a commercial flight home instead of playing them against the Miami Heat.  Popovich wanted his starters to rest before Saturday's home...
Every morning, we will give you five things from the night before in the NBA to start your day. 1: Second wind Maybe this is why Gregg Popovich wanted to save his best player's legs. San Antonio needed every single one of Tony Parker's 30 points and six assists and every single one of Tim Duncan's 27 points and 15 rebounds to help force overtime and defeat...
SAN ANTONIO -- Maybe the San Antonio Spurs are better with their stars after all. The Spurs were almost back to their full complement Saturday night, and they needed all the help they could get to rally past the hard-charging Memphis Grizzles 99-95 in overtime at the AT&T Center. The Spurs' Big Three of Tim Duncan, Tony Parker and Manu Ginobili returned, along with Danny...
NBA News

Delivered to your inbox

You'll also receive Yardbarker's daily Top 10, featuring the best sports stories from around the web. Customize your newsletter to get articles on your favorite sports and teams. And the best part? It's free!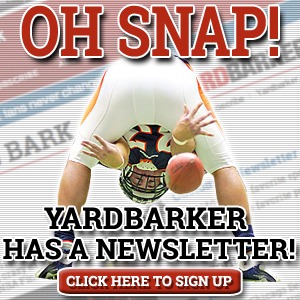 Latest Rumors
The Backyard

Today's Best Stuff

For Bloggers

Join the Yardbarker Network for more promotion, traffic, and money.

Company Info

Help

What is Yardbarker?

Yardbarker is the largest network of sports blogs and pro athlete blogs on the web. This site is the hub of the Yardbarker Network, where our editors and algorithms curate the best sports content from our network and beyond.