Found January 03, 2013 on Fox Sports Ohio:
CLEVELAND -- DeMarcus Cousins is standing near his locker in the visitors dressing room, dancing and playfully yelling at teammates scattered across the room. Hey, stop singing in the shower, man, Cousins says, to no avail. Its as if hes making noise just for the sake of it. Since no one is actually responding, its fairly evident the fourth-year center hasn't quite emerged as the Sacramento Kings obvious leader. Hes merely their best player. The Kings are coming off a 97-94 win at Cleveland, just their second on the road in 15 tries. So excuse them if the celebration seems a bit excessive. More impressive than that, however, is the fact theyre 3-1 since Cousins returned from a one-game suspension, handed down by his very own team. The crime: Getting into a heated exchange with coach Keith Smart during halftime of a game against the Los Angeles Clippers. Those who watch Cousins closely say hes been at his very best since returning. Like, the best stretch of his career. Its hard to argue -- as the 6-foot-10 throwback big man is doing more than averaging 16.5 points, 12.5 rebounds and 5.8 assists over the previous four games. Hes evolved into a manageable personality and admirable teammate. Until recently, that was a trouble spot for Cousins. Hes not necessarily a selfish guy. But he sure can come across as greedy on the court. Obviously, the suspension may not have had anything to do with his newfound approach. It could be a complete coincidence. All the Kings really know is they like it. All they really know is it makes both Cousins and the Kings better. I hope I dont have to go through all that again to get him to this point, Smart says, smiling. We all know thats the only thing thats missing from his game -- to allow his teammates to play with him. Even without a share-the-rock mentality, Cousins is a darn fine talent, a true center with good size, natural athleticism and basketball brains. He puts his back to the basket, he plays hard, he compiles impressive numbers. Most people will tell you that the L.A. Lakers Dwight Howard and Philadelphias Andrew Bynum (when healthy) are the games two best centers. Cousins is likely third. And at just 22-years old, he is definitely the youngest. But hes also the one with the most baggage. Entirely accurate or not, thats his reputation. That says a lot, when you consider how relentlessly Howard was ripped for how he handled his business in Orlando. Cousins unpredictable past and recent flare-up have led to an overabundance of Internet trade scenarios. Some dreamers have dispatched him everywhere from Boston to Orlando to Charlotte to Detroit to cities between and beyond. Cousins is a problem child whos not worth the trouble, fans and columnists proclaim. Yet everyone seems to want him. King of the moment Sacramento general manager Geoff Petrie tried to diffuse the rumors by telling NBA.com that Cousins is not available. Smart echoed those sentiments Wednesday in Cleveland. Weve got a talented young player whos 22, Smart says. You dont just put that on the curbside. Cousins hears the talk and is well aware of how the gossip gets started. Despite what most folks seem to think, hes proving mature enough to shut it out and make amendments. I keep saying that when I share the ball, were hard to beat, he says, addressing his recent affinity for finding the open man. So if I gotta take away from my game and get everyone else going and in the spirit of sharing the ball, Ill do that. Cousins admits that passing is something I kind if went away from both last season and the early parts of this one. So why the sudden shift in focus? I want to win games, man, he says, looking down and putting on a sock. If it means shooting less, then thats what Im gonna do. Where from here? The Kings enter the weekend with a record of 12-20. Its hardly the type of mark that has the national media, or even local die-hards, forecasting a playoff push. Still, Cousins alone makes the Kings fairly relevant, and the trade chatter is, at the very least, putting them in the news. Aside from those things, talk surrounding this team often centers around whether it will continue to play home games in Sacramento, whether Petrie will return for a 20th year, whether Smart will last the season. On the floor, other than Cousins, the hot topics include fifth-year swingman Tyreke Evans, second-year point guard Isaiah Thomas, and even second-year combo guard Jimmer Fredette. Evans, the 2010 Rookie of the Year, is still viewed as someone with star potential. Everyone else is pretty much thought of as uneven. Smart, forever realistic and easygoing, understands this is the hand hes been dealt and coaches accordingly. I dont have the luxury of having a team thats a big-time playoff team or one with stars who are already in place, he says. Were in a developmental stage of trying to get these guys to be consistent winners. Without a doubt, much of that depends on Cousins becoming the player, and mostly, the man, the Kings believe he can become. When he plays well the entire team plays well, Fredette says. We feed off his energy, his ability to score and rebound the ball, and all the attention he demands. As Smart and Cousins have indicated, Cousins seems ready to grasp the concept that he can use all that attention to make everyone else, and therefore himself, even better. Perhaps now, the Kings can receive the highest honor awarded to playoff non-qualifiers. Perhaps now, they can be called a young team in the rise. Clearly, most of it depends on Cousins. We just have to let the young man mature, Smart says. I just got him sitting in a cave somewhere, just him sitting in there and maturing. Because we all know when that does happen, and we get an opportunity to pop that cork, hes going to be a pretty special player in this league. When that happens, Cousins will be doing more than just making noise for the sake of it. Then, it will really mean something. Follow Sam Amico on Twitter @SamAmicoFSO
Original Story:
http://www.foxsportsohio.com/01/03/13...
THE BACKYARD
BEST OF MAXIM
RELATED ARTICLES
STAYING IN SACTOWN
A recent suspension fueled speculation that the Kings would consider trading DeMarcus Cousins, but the team's GM says that won't happen.
The Celtics need a big man. But so do a bunch of other teams, so acquiring one could be problematic. Enter DeMarcus Cousins. The beleaguered Kings forward has been ticking people off recently, but his talent level is undeniable. And according to Kentucky Sports Radio, the Celtics are one of the teams looking to acquire Cousins. The C's, Mavericks, Magic and Bobcats are reportedly...
DETROIT -- DeMarcus Cousins is a very talented NBA player. That doesn't mean the Pistons should try to get him. Cousins was chosen by the Sacramento Kings with the fifth overall pick in the 2010 NBA Draft, two slots ahead of Greg Monroe. Because the two play the same position and the Pistons were interested in Cousins back then, people often link the two players. With Cousins...
Kurt Helin had a good update on the ongoing DaMarcus Cousins situation over at NBC Sports. A few interesting things from the article; first, that Kings GM Geoff Petrie flat out said that Cousins was not on the trading block. You can put that one to rest. He's not going anywhere. You can lay that to rest. Some of that stuff lives in its own reality. While this is what a lot of...
TORONTO - Sacramento Kings center DeMarcus Cousins says he has had difficulty finding his rhythm this season. Don't tell that to the Toronto Raptors. Cousins had season highs with 31 points and 20 rebounds and the Kings defeated the Raptors 105-96 on Friday at Air Canada Centre for their second win in a row. The loss snapped a three-game winning streak by the Raptors...
Well it's been awhile since I compared Boogie Cuz to Marvin from The Hitchhikers Guide to the Galaxy (and I'm right dammit!), but well, apparently DeMarcus Cousins got the message about what passing actually means from the right spots on the floor. It's amazing (and depressing) that the best passer on this team is Cousins who also leads the team in Field Goal attempts...
In the grand "That NBA Lottery Pick" highlight vault, let's mark this clip from Wednesday night's Cleveland Cavaliers/Sacramento Kings game as a "right place, right time" moment.Nearing the three minute mark of the fourth quarter, Kings center DeMarcus Cousins came up with a steal of Cavaliers guard Kyrie Irving and appeared to have an easy lay-up.That...
DeMarcus Cousins scored a season-high 31 points and matched his career high with 20 rebounds, John Salmons scored eight of his 20 points in the fourth quarter and the Sacramento Kings beat the Toronto Raptors 105-96 on Friday night. Jason Thompson scored 14 points and Isaiah Thomas had 11 as the Kings won their second straight road game. Sacramento had gone 1-13 away from home before...
Brook Lopez is the highest scoring center in the NBA, but DeMarcus Cousins isn't far behind. Although Cousins got the better of the most recent matchup, it was Lopez and the Brooklyn Nets that emerged with the win. The centers will be matched up for the final time this season as the Nets and Sacramento Kings attempt to continue their respective surges Saturday night at Barclays...
OPENING TIP The Kings arrive as one of the leagues most discussed teams, but for all the wrong reasons. DeMarcus Cousins, their talented young center, has been suspended for a shouting match with coach Keith Smart, one of the most laid-back people in world history. Itd be a surprise if Cousins is still with the team following the trading deadline. The Cavs, meanwhile, have lost...
Jason Thompson scored 19 points and DeMarcus Cousins had 18 points Wednesday night, leading the Sacramento Kings to their second road win of the season, 97-94 over the Cleveland Cavaliers. John Salmons' 3-pointer from the corner with 52.9 seconds remaining gave Sacramento the lead for good, 92-90. The win broke a seven-game losing streak away from home for the Kings, who are...
NBA News

Delivered to your inbox

You'll also receive Yardbarker's daily Top 10, featuring the best sports stories from around the web. Customize your newsletter to get articles on your favorite sports and teams. And the best part? It's free!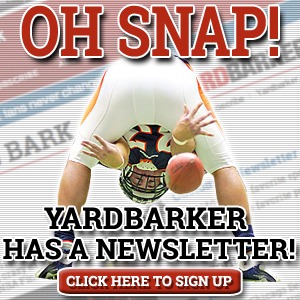 Latest Rumors
The Backyard

Today's Best Stuff

For Bloggers

Join the Yardbarker Network for more promotion, traffic, and money.

Company Info

Help

What is Yardbarker?

Yardbarker is the largest network of sports blogs and pro athlete blogs on the web. This site is the hub of the Yardbarker Network, where our editors and algorithms curate the best sports content from our network and beyond.