Found April 20, 2014 on Phoenix Sports-Kings:
PLAYERS:
Robert Sarver
,
Alex Len
,
Archie Goodwin
,
Miles Plumlee
,
Hakim Warrick
,
Josh Childress
,
Boris Diaw
,
Steve Nash
,
Eric Bledsoe
,
Joe Johnson
,
Goran Dragic
,
Gerald Green
TEAMS:
Phoenix Suns
,
Charlotte Hornets
,
San Antonio Spurs
,
Los Angeles Lakers
  It was easy to see why pundits and fans alike predicted a "tank job" by the Phoenix Suns this year. It turned out to be the Year of the Dragon, but it was also the Year of the Rookies. Rookie General Manager, Rookie Head Coach and a pair of highly touted rookie players in center Alex Len and guard Archie Goodwin. Starting Center Miles Plumlee may as well have been considered a rookie after logging less than an hour of real-time on the court last season. A bona fide rebuilding year, 10 new players, only 4 with more than 3 years of service in the NBA, 1 of which never played a minute this season. I'm sure everyone knows the story of the Phoenix Suns magical 2013-2014 season by now. Its been told & heard over and over again like your favorite song. "The Suns surprised everyone", "No one predicted this", "They weren't supposed to win 48 games with this team", "Who could have possibly seen this coming?" If you were to have asked Suns owner Robert Sarver, he would have told you the Suns were not going to "tank" the season away. He would have also admitted his surprise. Not by the success, but rather by the acceleration of it. Here is what he told Burns and Gambo on Arizona Sports 98.7 FM on Friday.  "I didn't think it was going to be as bad as most people thought, but I didn't think we'd win 48 games. The idea was to try to have players who could be a part of the next (great) Suns team, not trying to intentionally get bad. We wanted to play with young players, but we wanted to play good with young players. We also wanted to see what some of our younger guys could really do. I wouldn't call it tanking, but we were playing with youth in the rebuilding process." Sarver was never mistaken for the type to shell out $100 million dollar contracts, but he wasn't the cheap skate, penny-pinching owner many fans accused him of being either. Sarver's Suns had a payroll in the top 10 in the NBA 3 of the past 5 seasons. He doled out his share of bad contracts like most owners. See Hakim Warrick 4 year/18 mil, Josh Childress 5 yr/33.5 mil, Boris Diaw 5 year/45 million, Leandro Barbosa 5 year/34 million, Michael Beasley 3 year/18 million just to name a few. He's also avoided a couple as well, see Amare Stoudemire 5 year/99.75 million and Steve Nash 3 year/ 27.9 million. Entering his 10th season as owner it seems his focus is more clear when it comes to free agency and contracts as it pertains to the direction of the team and its outlook for the 2014-2015 season. he is already on record regarding point guard Eric Bledsoe's return to the team, saying it's not a matter of if but how much. "The only real unknown for fans is how much money are we going to pay Eric Bledsoe. It's not whether he's going to be here or not." Bledsoe's situation looks awfully familiar to Suns fans from another up and coming young stud player. It was the summer of 2005 and the Suns just came off a very successful season and were looking to contend for years to come. The player, Joe Johnson a Restricted Free Agent, just had a breakout year averaging 17.1 points, 5.1 rebounds and 3.5 assists. Numbers eerily similar to Bledsoe's 17.7 points 4.7 rebounds and 5.5 assists. However that may be just where the similarities end. Johnson, a 6'7″ shooting guard professed his disdain for playing in Phoenix and his preference for playing in Atlanta for the Hawks. Bledsoe, a 6'1″ point guard never publicly stated he didn't want to be in Phoenix. It would not have made a difference according to Suns management, Robert Sarver in particular, because he will return whether he wants to be here or not. "It wouldn't make any difference. A lot of that's agent speak and a lot of that is when you have a good person like an Eric Bledsoe or a Joe Johnson, he's going to be a good teammate no matter who he is with, so that doesn't really mean anything. I could probably name two players right now that if they wanted to do a sign-and-trade for we'd probably do it. I can't name their names, but if you look at the MVP list people think, you'll probably see them." The Suns hold the 14th, 18th and 27th overall picks in the upcoming draft. It is extremely unlikely they will hold on to all 3 picks with an abundance of youth on the team already. They have a myriad of options they can go. A couple would be to package two picks for an established star or to move up into the top 10 of a talent laden draft class to go along with Goran Dragic and Eric Bledsoe. This is what GM Ryan McDonough had to say at Saturday's End of the Season Press Conference;   "I think it's unlikely we bring in three rookies to the Suns next year. We obviously have Alex and Archie, who we are high on. With the success that we had this year, it's a good problem to have. But, it's tough to develop rookies and also try to win a lot of games."  "Our preference would be, as I said when I arrived, to trade for a star if we can do that. We feel like we've traded for some pretty good players in Eric [Bledsoe] and Miles [Plumlee]. Gerald Green also played a big role for us this year. But, we're going to continue to explore the trade market." "I think, though, if we do go in with the 14th, the 18th and 27th pick, that it's unlikely we draft three guys and bring them to the Suns. The options are packaging them for a veteran player, packaging them to move up, we could draft a European player or two and leave them overseas or we could trade our pick for future picks and spread them out." Whatever moves the front office team of Sarver, McDonough, Lon Babby and Coach Jeff Hornacek have in store for us this off-season, it will be very difficult for any Suns fan to question.   Phoenix Sports-Kings Contributor Manuel Childs @ManuelChilds
Original Story:
http://sports-kings.com/phxsportsking...
THE BACKYARD
BEST OF MAXIM
RELATED ARTICLES
The Phoenix Suns were predicted to win 16 games this year, and be in lottery limbo at this time of year. Instead, they won 48 and have championship aspirations next season. The Suns players recently decided to read and respond to the many people that predicted Phoenix to be a bottom-feeder in the 2013-2014 season. They had a good time laughing at statements like "Jeff Hornacek...
Phoenix Suns: Season Grade and Review By Josh Morgan: VP and Director of Content… Record: 48-34 9th in the West Analysis: No one told the Suns they were supposed to tank this season in order to get one of the prized rookies next season. They started off very well and appeared to be on their way to the playoffs but were derailed thanks to an injury to new star and franchise cornerstone...
  (Credit :Sports-Kings) The Phoenix Suns currently hold three picks in the 1st round of the NBA Draft, this can of course change after the NBA lottery. Right now though, the Suns have picks 14th, 18th (via Wizards), and 27th (via Pacers). I'll be doing my showing you my opinion of what I think the Suns will/should do when draft night comes around,  assuming their picks stay...
While only standing in at 5'10″ tall, you wouldn't think as "Sir Isaac" White as a prolific dunker. Well you couldn't be more wrong. The exciting street baller boasts an unfathomable 55-inch vertical that allows him to soar. Sir Issac wowed the crowd with this insane dunk over the Phoenix Suns gorilla mascot. Article found on: Next Impulse Sports
(Photo via NBA.com) "And the improvable dream season, contuines here in Phoenix" said Suns broadcaster Steve Albert, after a Suns win during the 2013-2014 NBA Season. Oh wait, there's more. "The Phoenix Suns are a lottery limbo, how low can they go". Quoted one NBA preseason predictor, they even went on to say the Jeff Hornaeck would not win much as his first season as...
Well folks, it's that time of year again; the NBA Playoffs are here.  As this past weekend indicated, the scene for teams that "earned" their spot in the playoffs (sorry Phoenix Suns fans, I wish I could see your team play too) showed the fans are passionate about their respective squads. The other great thing […]
NBA News

Delivered to your inbox

You'll also receive Yardbarker's daily Top 10, featuring the best sports stories from around the web. Customize your newsletter to get articles on your favorite sports and teams. And the best part? It's free!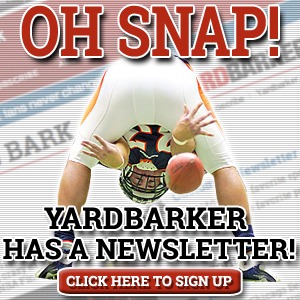 Latest Rumors
Best of Yardbarker

Today's Best Stuff

For Bloggers

Join the Yardbarker Network for more promotion, traffic, and money.

Company Info

Help

What is Yardbarker?

Yardbarker is the largest network of sports blogs and pro athlete blogs on the web. This site is the hub of the Yardbarker Network, where our editors and algorithms curate the best sports content from our network and beyond.