Rajon Rondo will miss the next two games while serving a suspension Boston Celtics point guard Rajon Rondo was suspended by the NBA on Thursday for his role in an altercation in Wednesday night's game against the Brooklyn Nets. The total number of games was two, which is a slap on the wrist considering Rondo has been suspended twice already this calender year and David Stern has come down harder in recent years on any post-whistle pushing and shoving. Without a doubt, Rajon Rondo is the Boston Celtics best player and they will certainly miss his services as he serves his suspension, starting with tonight's game. There is one major positive to take out of this suspension and it has nothing to do with getting bench players more running time in case of an injury down the road. Before getting ejected in Wednesday night's game, Rajon Rondo had been chasing an NBA record for most games in a row with double-digit assists. The fact that it was sitting at 35 games looks impressive to outsiders, but on closer inspection it was fishy. There was the game where Rondo played late in a losing effort just to get his tenth assist. Rondo was also taking selfish assists on lay-ups by passing up easy buckets for the potential of assists on harder shots in clear situations where he should take his points. Simply, Rondo was playing to the chase of the record and it had become somewhat of a sham. Instead of playing how he should be playing, he was playing for the selfish record. It was slowly becoming the "Boston Red Sox sell-out streak" of the NBA. Nobody who watched basketball intently actually cared about the record, but every media group was making sure we all knew what was going on. Now that it's over, maybe Rondo will go back to playing in the proper way. Sure, he is a pass-first point-guard. Celtics' fans have known that for a while. The thing is, Rondo can score and he needs to force defenses to respect him by scoring. That's coming off screens and hitting his elbow jumper instead of looking for the pass right away. That's driving into the lane and taking the lay-up when the defense plays the pass to the shooters on the corners. It's going back to playing like an MVP candidate we thought he was instead of a passer just chasing a record. Ultimately, Rajon Rondo and the Celtics' will be better now that the streak is over.
Original Story:
http://www.bostonsbettah.com/?p=5431
MORE FROM YARDBARKER
Celtics News

Delivered to your inbox

You'll also receive Yardbarker's daily Top 10, featuring the best sports stories from around the web. Customize your newsletter to get articles on your favorite sports and teams. And the best part? It's free!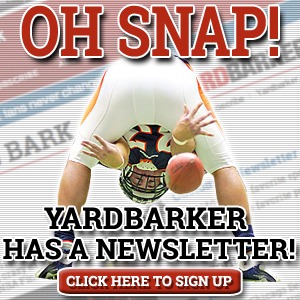 Latest Rumors
Best of Yardbarker

Today's Best Stuff

For Bloggers

Join the Yardbarker Network for more promotion, traffic, and money.

Company Info

Help

What is Yardbarker?

Yardbarker is the largest network of sports blogs and pro athlete blogs on the web. This site is the hub of the Yardbarker Network, where our editors and algorithms curate the best sports content from our network and beyond.