Found November 30, 2012 on Boston's Bettah:
Rajon Rondo will miss the next two games while serving a suspension Boston Celtics point guard Rajon Rondo was suspended by the NBA on Thursday for his role in an altercation in Wednesday night's game against the Brooklyn Nets. The total number of games was two, which is a slap on the wrist considering Rondo has been suspended twice already this calender year and David Stern has come down harder in recent years on any post-whistle pushing and shoving. Without a doubt, Rajon Rondo is the Boston Celtics best player and they will certainly miss his services as he serves his suspension, starting with tonight's game. There is one major positive to take out of this suspension and it has nothing to do with getting bench players more running time in case of an injury down the road. Before getting ejected in Wednesday night's game, Rajon Rondo had been chasing an NBA record for most games in a row with double-digit assists. The fact that it was sitting at 35 games looks impressive to outsiders, but on closer inspection it was fishy. There was the game where Rondo played late in a losing effort just to get his tenth assist. Rondo was also taking selfish assists on lay-ups by passing up easy buckets for the potential of assists on harder shots in clear situations where he should take his points. Simply, Rondo was playing to the chase of the record and it had become somewhat of a sham. Instead of playing how he should be playing, he was playing for the selfish record. It was slowly becoming the "Boston Red Sox sell-out streak" of the NBA. Nobody who watched basketball intently actually cared about the record, but every media group was making sure we all knew what was going on. Now that it's over, maybe Rondo will go back to playing in the proper way. Sure, he is a pass-first point-guard. Celtics' fans have known that for a while. The thing is, Rondo can score and he needs to force defenses to respect him by scoring. That's coming off screens and hitting his elbow jumper instead of looking for the pass right away. That's driving into the lane and taking the lay-up when the defense plays the pass to the shooters on the corners. It's going back to playing like an MVP candidate we thought he was instead of a passer just chasing a record. Ultimately, Rajon Rondo and the Celtics' will be better now that the streak is over.
Original Story:
http://www.bostonsbettah.com/?p=5431
THE BACKYARD
BEST OF MAXIM
RELATED ARTICLES
Rondo's 'determined to show I can become a leader' campaign took a hit in many people's eyes when he lost his composure in the game on Wednesday against the Nets.  I do not see it that way, as he showed he can become the emotional leader once the days of Kevin Garnett are over.  Sure he was short fused, but he also displayed unrivaled support for his teammates.  There...
Rajon Rondo Banned Two Games by League Office   Rajon Rondo has been suspended two games for last night's altercation with Kris Humphries that spilled into the stands. Danny Ainge broke the news during his weekly segment wih 'The Big Show' on WEEI. Earlier today, Rondo defended himself by saying that he was responding to [...]
At 6 foot 1, 186 pounds, Rajon Rondo isn't the biggest player in the NBA, but he just might be one of the toughest. In tonight's game vs. the Brooklyn Nets, Rondo got into a scuffle with Nets forward Kris Humphries after he Kevin Garnett in the post. The result was a bench-clearing brawl for the ages. Okay maybe it wasn't that wild of a brawl, but if you're the type of person...
The Boston Celtics and the Brooklyn Nets got into a scuffle Wednesday night right before halftime at the Garden. The fight started after Rajon Rondo took offense to a foul by Kris Humphries on Kevin Garnett. Rondo then pushed Humphries into the stands and the fight proceeded in the lapse of the fans. Not sure what the repercussions will be but this certainly cause suspension similar...
WALTHAM, Mass. — Rajon Rondo was mostly subdued on the day after his dust-up with Kris Humphries, but he did crack one smile. Rondo, who spoke with an NBA representative about an hour before practice began on Thursday afternoon, was asked if he worried that he might be issued a longer suspension or fine in light of two earlier ejections for run-ins with officials. In the league's...
Boston Celtics point guard Rajon Rondo was ejected in the second quarter of Wednesday night's game against Brooklyn when he shoved Kris Humphries after the Nets forward knocked Kevin Garnett to the ground with a hard foul. Humphries was given two technical fouls and ejected. Nets forward Gerald Wallace, who joined the fray under the Boston basket, was given one technical, but...
Tip: 7:30 PM     Court: TD Garden    Watch it: CSN  Hear it: WEEI Referees: James Capers, Kevin Fehr, Kane Fitzgerald Get your tickets here:  Boston Celtics Tickets The Matchup Record: 8-6 Record: 9-4 At Home: 4-3 On Road: 2-3 Streak: Won 2 Streak: Won 3 Leaders Leaders Buckets: Pierce (20.1 ppg) Buckets: Brook Lopez (19.2 ppg) Boards: Garnett (7.4 rpg...
Things got physical in Boston Wednesday night when Kris Humphries committed a hard foul on Kevin Garnett. In response to the foul, Rajon Rondo pushed Humphries which led to a NBA style shoving match. Both Rondo and Humphries were ejected as was Gerald Wallace after receiving his 2nd technical foul of the night. Kevin Garnett also received a technical but remained in the game. After...
A brawl broke out in Boston on Wednesday night during a game pitting the Celtics versus the Brooklyn Nets.The incident was sparked when Brooklyn's Kris Humphries committed a hard foul on Boston's Kevin Garnett late in the second quarter. Celtics point guard Rajon Rondo took offense and gave Humphries a spirited shove in retaliation. A brief moment of chaos ensued.Both Rondo...
Herald  Nothing soft about C'sNBA roundup: Thunder hold off Jazz 104-96, sweep homestand Courtney Lee lights spark as C's pound Portland David Stern fine Spurs thoughts from Doc RiversDoc Rivers will point in-house to spell guard Celts cruise without Rondo, top Blazers 96-78 Globe  Final, Celtics 96-Trailblazers 78 Jeff Green leads Celtics over Trail Blazers with 19 pointsDanny...
Today, the USA Today released the list of top selling jerseys and the list goes as followed: 1. Miami Heat LeBron James Photo by espnshop.com 2. Oklahoma City Thunder Kevin Durant Photo by nysportsjournalism.com 3. Los Angeles Lakers Kobe Bryant Photo by amazon.com 4. New York Knicks Carmelo Anthony Photo by knicksproshop 5. Chicago Bulls Derrick Rose Photo by nbajerseyssale...
Celtics News

Delivered to your inbox

You'll also receive Yardbarker's daily Top 10, featuring the best sports stories from around the web. Customize your newsletter to get articles on your favorite sports and teams. And the best part? It's free!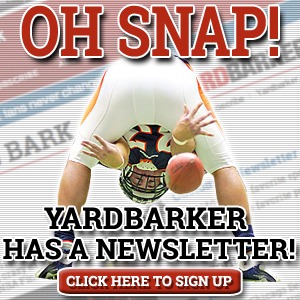 Latest Rumors
Best of Yardbarker

Today's Best Stuff

For Bloggers

Join the Yardbarker Network for more promotion, traffic, and money.

Company Info

Help

What is Yardbarker?

Yardbarker is the largest network of sports blogs and pro athlete blogs on the web. This site is the hub of the Yardbarker Network, where our editors and algorithms curate the best sports content from our network and beyond.