Found January 28, 2013 on Wizards Extreme:
(Rob Carr / Getty Images) With Saturday night's win over Chicago, the Wizards are miraculously one of the hottest teams in the NBA, going 7-3 in their past ten games. The return of John Wall is probably the most important factor in this recent hot streak, but his ability to improve everyone on this team is probably the most impressive. The two most notable performers, in my opinion, for the Wizards since John's return: Emeka Okafor: For the first two months of the season, I was calling for his head. He looked awful on the floor and was showing no signs of life in the box score. Fast forward to Wall's return and he's averaging a double-double. He's sinking his jumper (which I still can't give myself the courage to approve of it), he's one of the most aggressive defenders in the paint on the team, and he looks comfortable finally. If this is the Emeka Okafor that's going to play for the rest of the season, I'm going to have to surgically remove the foot from my mouth and rescind the many trade offers I've suggested for him all season. Trevor Ariza: He's been pretty non-existent all season from a statistical standpoint, but it's the way he's not showing up now that's making a difference. His time on the floor seems to be spent on pure defensive hustle. Diving for the loose balls, smothering the offensive player, and finding the open man on the offensive end instead of throwing up brick after brick. He shut down Kyle Korver two weeks ago in an impressive win versus Atlanta and he created a problem for everyone on the Chicago roster Saturday night. I could literally list each player and describe the effect Wall has had in their play. It's so easy to see. This is finally a team that is meshing. They've found their stride. Sans Jan Vesely, there's really no one on this team that I don't feel confident about anymore. They've found a way to beat three teams who are highly favored to win the NBA title this season. It's weird, isn't it? The Chicago win was such a big win, maybe even more than the victories against Oklahoma City or Miami, due to the fact that no one person was to credit for it. It was a team victory based on astounding defense. The hoop seemed to appear 10 times smaller for Chicago in the fourth quarter. Without that effort, the Bulls would have probably came back and stole the game the way almost every team did in the months of November and December. With the loss twelve days ago in Sacramento still fresh in the minds of fans and players alike due to some poor free throw shooting and a very weak defensive outing, tonight is another chance to steal a victory back from a team the Wiz kids should have beat the first time. After the Chicago win, Nene put it pretty bluntly. He was finding some solace knowing that now that the team is winning, it's going to shut up a lot of people talking down about the franchise; and with John Wall missing those crucial free throws in Sacramento, I wouldn't be too surprised to see him out tonight ready to shut everybody up.
Original Story:
http://www.wizardsextreme.com/2013-ar...
THE BACKYARD
BEST OF MAXIM
RELATED ARTICLES
Up until a few weeks ago, losing close games, or the coined term "moral victories" was widely acceptable amongst the Wizards faithful. Considering all the backend turmoil caused by upper management over recent seasons, watching the Wizards perform with effort and competence for 40+ minutes a game had become a luxury. Yes, it's sad, but very true. However, the mind...
1. They've won five straight at home! 2. The last four home wins all came by double-digits. 3. They've won seven of their last 10 overall! 4. Six of those seven wins came after John Wall's return. 5. Wall is playing at a high level, especially compared to his first two years. Just look at his per 36 stats, where he's averaging 20 points and 10 assists, way up over career...
wizards 86 bulls 73 1/26/2013 - Verizon Center, Washington, DC ESPN Boxscore NBA.com Game Highlights     Emeka Okafor: Even though he wouldn't admit it was just him in the locker room after the game, John Wall has really been the one factor for improvement with every single player. For the first part of this season, Okafor's play was frustrating...
WASHINGTON -- Emeka Okafor tallied 15 points and 16 rebounds, and John Wall also had 15 points as the Washington Wizards won their fifth straight home game with an 86-73 victory over the Chicago Bulls on Saturday night. Nene's 16 points led the Wizards (11-31), who took control with a 34-11 run overlapping halftime. Washington has won 7 of 10 games after starting the season...
WASHINGTON -- Earlier this season when they endured nightly jabs on and off the court, the Wizards might have been content simply running with the Bulls. Now with its full contingent in place, Washington is delivering the gory knockout blows. Emeka Okafor tallied 15 points and 16 rebounds, and John Wall also had 15 points as the Wizards won their fifth straight home game with an...
Emeka Okafor had 15 points and 16 rebounds, helping the surging Washington Wizards beat the Chicago Bulls, 86-73, on Saturday night. John Wall and Nene each scored 16 points for Washington, which has won consecutive games for the second time this season. The Wizards have won five straight at home for the first time in five years and seven of 10 overall. It's a marked improvement...
It's time for another NBAwful update, sports fans! It should come as no surprise to anyone that watches the NBA that the Wizards and Bobcats are awful. But this year, they have some company. Cleveland is not rocking, and Phoenix is not burning up the desert. It's NBAwful!The Washington Wizards and Charlotte Bobcats both sit at the bottom of the Eastern Conference. They&...
Based on the way they've played of late, the Washington Wizards are confident they can bounce back from their latest defeat and possibly end their struggles in Philadelphia. The Wizards look to avoid a fifth consecutive road loss to the inconsistent 76ers on Wednesday night. Washington (11-32) has won seven of 11 and is 6-4 since John Wall made his season debut after returning...
Sparked by the return of their starting point guard, the Washington Wizards have played like a different team following their forgettable start. The Sacramento Kings, however, can't seem to find an answer for their season-long struggles. The Wizards will try for their first six-game home winning streak in six years on Monday night when they host the Kings, losers of four straight...
Hawks News

Delivered to your inbox

You'll also receive Yardbarker's daily Top 10, featuring the best sports stories from around the web. Customize your newsletter to get articles on your favorite sports and teams. And the best part? It's free!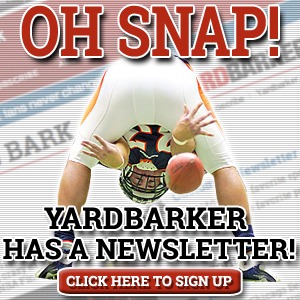 Latest Rumors
Best of Yardbarker

Today's Best Stuff

For Bloggers

Join the Yardbarker Network for more promotion, traffic, and money.

Company Info

Help

What is Yardbarker?

Yardbarker is the largest network of sports blogs and pro athlete blogs on the web. This site is the hub of the Yardbarker Network, where our editors and algorithms curate the best sports content from our network and beyond.