Herald  Celtics-Memphis updates
Kevin Garnett insisting he's no 3 stooge
Celtics begin to take shape, knock off Grizzlies
JaJuan Johnson thrives in 1st run
For Marc Gasol, NBA success was worth wait
Kevin Garnett carries Celtics to 4th straight win
Injured wrist still issue for Rajon Rondo
Globe    Final: Celtics 98, Grizzlies 80
Celtics' Garnett puts a rap on 24-point effort -
Celtics have no trouble with early start vs. Grizzlies
Celtics' Wilcox a bear against Grizzlies in limited minutes
Celtics guard Rajon Rondo still bothered by wrist in return
76ers take early lead, but are they for real?
Ray Allen back in groove for Celtics
Celtics Life  Celtics bite the Grizzlies, improve to 13-10
Celtics/Grizzlies post game videos
Kevin Garnett: "I can shoot 3's"
Celtics 98, Grizzlies 80 highlights
Comments from the other side - Grizzlies 2/5
CelticsBlog   Grizzled Veterans Beat Young Cubs
Garnett's "I Can Shoot 3's" Rant
JaJuan Johnson Making Most Of His Chance
O.J. Mayo Answers Questions About Boston
As Always, It Starts With Celtics Defense
Paul Pierce Ready To Pass Larry Bird
Rant Sports   Boston Celtics Kevin Garnett Makes Some Noise With 3s
SB Nation   Grizzlies Vs. Celtics: Kevin Garnett, Boston Bowl Over Memphis
ESPN   Something in reserve for Pierce?
Johnson, Wilcox keep C's moving forward
KG gets to play in the dark
Rapid Reaction: Celtics 98, Grizzlies 80
Postgame: TA on being 'overshadowed'
KG on 3s: 'Stop acting like y'all shocked'
O'Neal suffers bone bruise ... and is relieved
Outside the Paint: JaJuan Johnson
Brother of New York Knicks' Amare Stoudemire dies in car crash
CLNS Radio   CLNS Post Game: Gizzlies – Celtics, Now on-demand
CLNS Locker Room – KG goes off about shooting threes
Red's Army  Your Morning Dump... Rondo needs to touch more balls
Tony Allen is the Grizzlies' crazy defensive leader
Recap: C's pull away late to rout Grizzlies -
Your Morning Dump: KG is just a black guy shooting 3s
Celtics.com   Ford Keys to the Game: Grizzlies 80, Celtics 98
CSNNE    C's without Bass as they try to lure in 4th straight win
Allen still a defensive minded player
Photo Gallery | Talking Points: Celtics 98-80
MRI reveals O'Neal bone bruise
Pierce ten points away from Bird
KG finds his three-point range
Wilcox a major factor off the bench
Celtics-Grizzlies review: What we saw
C's without Bass as they try to lure in 4th straight win
NESN    Patriots Super Bowl Champions Commercial for Dick's Sporting Goods Runs During Celtics-Grizzlies Game (Video)
Celtics Live Blog: Rajon Rondo Hands Out 14 Assists in C's Super 98-80 Victory over Grizzlies
Report: Rajon Rondo Signs Autographs With Sprained Wrist
Celtics Hub  The Celtics Played Today? Celtics 98, Grizzlies 80
Highlight Gallery: Celtics 98 Grizzlies 80
Figuring Out KG As a 3-Point Shooter
Celtics Town  On Kevin Garnett's random, in-rhythm three-pointer
Attitude change?
Celtics 98, Grizzlies 80
Green Street    Where does Paul Pierce rank among Celtics greats?
Rajon Rondo: 'I beat myself up' after first game back
KG makes a statement: 'I can shoot 3′s, OK?'
Fast Break: Celtics cruise to fourth straight
Celtics Title Town  Celtics Morning Joe: With the recent JO injury, the Celtics need to add a center -
Rondology: Energy (Watch Your Own Back Rondo)
Garnett, Celtics bite Grizzlies, 98-80
Celtics by the numbers: Rebounding leads to victory for the Celtics
Rondo shows why he makes us title contenders
Rondo's dish of the night
Celtics 24/7  Unsung hero Chris Wilcox
It's Raining Threes!
Hangtime Blogs   The NBA's All-Time Super Commercials
Eastern Conference All-Star Reserves
Sports of Boston  What Sports of Boston Would Do to Get Dwight Howard
If the Playoffs Started Today – NBA Week 6
SoB NBA Power Rankings: Week 6
CBS Sports    NBA Recap - Memphis Grizzlies at Boston Celtics
MetroWest Daily News   Post-deadline Celtics thoughts: Jermaine O'Neal due his just due
Milford Daily News  Celtics 98, Grizzlies 80: C's showing signs of excellence
Orlando Sentinel   Why is Otis Smith signing head cases like "Big Baby" Davis to appease Dwight Howard?
Orlando Magic: Orlando Magic players are losing their composure a lot lately
Oregon Live  Oklahoma City Thunder, through wise management and some good luck, rise to top of West
NECN   Wilcox a major factor off the bench
WEEI   Celtics cruise to fourth straight win
Fox News   Garnett Carries Celtics To 4th Straight Win
Commercial Appeal  Kevin Garnett takes Celtics to fourth straight win over Memphis Grizzlies, 98-80
SI.com  Kevin Garnett Rails Against Boston Media: 'I Can Shoot 3′s'
Enterprise News    Celtics look to keep moving in right direction
KU Athletics  Danny Manning and Paul Pierce Named to 35 Greatest McDonald's All Americans List
Crossover Chronicles  Starting 5: C's aren't dead yet, KG's resurgence & his epic quote |
Funny or Die   6 Amazing NBA D-League Team Names
Yahoo  NBA Game of the Week Los Angeles Lakers at Boston Celtics: Fan's Take
Original Story:
http://celticsgreen.blogspot.com/2012...
MORE FROM YARDBARKER
NBA News

Delivered to your inbox

You'll also receive Yardbarker's daily Top 10, featuring the best sports stories from around the web. Customize your newsletter to get articles on your favorite sports and teams. And the best part? It's free!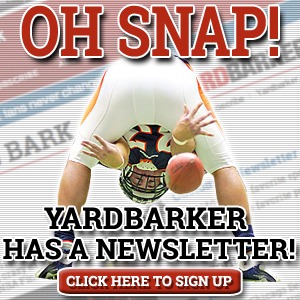 Latest Rumors
Best of Yardbarker

Today's Best Stuff

For Bloggers

Join the Yardbarker Network for more promotion, traffic, and money.

Company Info

Help

What is Yardbarker?

Yardbarker is the largest network of sports blogs and pro athlete blogs on the web. This site is the hub of the Yardbarker Network, where our editors and algorithms curate the best sports content from our network and beyond.