Found December 26, 2012 on Wizards Extreme:
cavaliers 87 wizards 8412/26/2012 - Verizon Center, Washington, DCESPN BoxscoreNBA.com Game Highlights   (Photo Courtesy ~ Ned Dishman)      I never quite know how to answer this question. A team that's lost 23 of its first 26 games doesn't have any sort of MVP. Not even for one game! I'm almost tempted to give this award to the epic Luke Walton VS Jan Vesely match up which featured multiple airballs, no made free throws and a combined 8 points, with 6 of them being scored by Walton. Trust me, as ugly as that sounds, it provided for some of the most horrifically entertaining basketball you'll see all year.  Jordan Crawford: In a game that should've featured 2 of the league's most up and coming guards before the season started, Jordan Crawford did the best he could to try and match up with Kyrie Irving. However after being held out of the starting line up and only playing 26 minutes for the game, the task proved to be rather difficult. Crawford did give the Wizards a big offensive spark off the bench and hit a lot of Nick Young Esq jump shots. He did have the opportunity to tie the game late and send it to overtime, but he came just short and ended being 0/5 from behind the arch.Kyrie Irving: Even though he didn't have the best shooting night. He still some how managed a way to get 26 points. At certain times throughout the game, The young phenom dazzled the verizon center audience some impressive crossover dribbles and the ability to fly by defenders at will. He was able to penetrate the Wizards front court with relative ease and go to the line 11 times. Watching him on the court reminds you of a young Chris Paul. He's able to stop and start with relative ease, he sees the court very well and plays with a lot of emotion. One of my favorite players to watch in the league when he's at 100%   The GoodI can't believe I'm actually going to do this, but Emeka Okafor was the good? Yes, he was. I think? Okafor  and Crawford finished with a team high 17 points but was a force early on for the Wizards. He was hitting the 10-15 foot jump shot, being a force inside with 4 blocks and collected 10 rebounds. I feel like this was one of the more complete games that Wizards fans have seen from Okafor all season. Him and Nene seemed to work really well together early in the first quarter and the two were mainly responsible for Washington's hot start. But as the quarter wore on, Randy Wittman was forced to take Nene out of the game in order to ease the center's role back from his plantar fasciitis injury. Jan Vesely came in to the game, and its safe to say, the offense never fully recovered.   The BadKevin Seraphin. I mean, what was that? Randy Wittman was noticably frustrated about Seraphin's performance in his post game. Not exactly too concerned about his lack of offense, Wittman pointed to Seraphin's hustle and defense. "He played 12 minutes and got zero rebounds. That's a whole quarter of basketball." I mean, the guy has a point. You play a 4th of a game as center and don't get a single rebound?   The UglyMaybe he was already looking forward to his post game shisha at Darna but I am at a loss for words with this guy. Not only does he not contribute, but he looks like a moron while not contributing. Airball-ing layups, 5/22 from the line, and 2 different full court heaves after the whistle blew which took out 2 different camera men. Nice. Why is Jan Vesely still on this team? Furthermore, why is he playing valuable minutes in the 4th quarter when the game is on the line?
Original Story:
http://www.wizardsextreme.com/2012-ar...
THE BACKYARD
BEST OF MAXIM
RELATED ARTICLES
Cleveland's Kyrie Irving is a super fast guard on the court and apparently is quite fast on his spin-control for a photo of him with a couple of women draped all over him (h/t Larry Brown Sports). Normally, who can't blame for a young, professional basketball player for enjoying his bachelor days and just living it up. I know I would if i was banking like Irving and...
As if getting the cover of the latest ESPN The Magazine was not enough, the four-letter network out of Bristol, Connecticut continues to rain praise on Cleveland Cavaliers point guard Kyrie Irving. Within an Insider feature penned by Amin Elhassan, the NBA front office personnel director, we find the opinon that the Cavaliers' star will be the preeminent point guard in all of...
When you hear the Cavaliers want to add more draft picks, you look at Wednesday's 87-84 win at Washington and understand why. Byron Scott started a rookie center, rookie shooting guard, second-year power forward and second-year point guard. That would be, in order, Tyler Zeller, Dion Waiters, Tristan Thompson and Kyrie Irving. Alonzo Gee started at small forward -- and while...
The Cleveland Cavaliers were without Anderson Varejao again last night.  The veteran center sat out the Christmas Day game with a bruised right knee.  It was the fourth-straight game he has missed because of the injury.Royce Young of CBS Sports says Varejao did not even make the trip with the team yesterday to take on the Wizards.  He remained in Cleveland for treatment. Varejao...
The Cavaliers claimed guard Shaun Livingston on waivers from Washington. To make room on their roster, the Cavs waived guard Donald Sloan, who appeared in 20 games for Cleveland this season. Livingston made four starts for the Wizards this season. He was waived on Sunday by Washington and the Cavs had until 5 p.m. Tuesday to claim him. He averaged 3.7 points, 2.2 rebounds and 2...
2012 was one crazy year in the wild wacky world of Cleveland Sports. Some would tell you 2012 was as bad as it has ever been here. As the year comes to a close, like we have done the last four years, WFNY will take a look at what we view to be the 10 biggest sports stories affecting our local sports scene. Each day through the rest of the year, we will be counting down from ten to...
Standing in line recently, while wrapping up another successful holiday shopping effort, my mind began drifting towards the Cleveland Cavaliers. Specifically, which of the 2013 unrestricted NBA free agents should the Cavaliers be targeting? I also thought about the 46-131 overall record they've amassed since 2010 but quickly dismissed that. I decided to instead focus...
Anderson Varejao is averaging 14.1 points and 14.4 rebounds per game.
Tristan Thompson's three-point play with 24.4 seconds remaining gave the Cleveland Cavaliers their first two-game winning streak of the season as the Cavaliers beat the Washington Wizards 87-84 on Wednesday night. Kyrie Irving, who had 26 points to lead Cleveland, made one of two free throws with 9.5 seconds left after Jordan Crawford and Garrett Temple missed jumpers for the...
Cleveland Cavaliers forward/center, the NBA's leading rebounder, will miss a fourth consecutive game due to a bruised right knee. The team announced on its website that Varejao would not travel for the Wednesday game against the Wizards in Washington. Varejao is averaging a league-best 14.4 rebounds, plus 14.1 points, in 25 games this season. The Memphis Grizzlies' Zach...
The Cleveland Cavaliers and Washington Wizards entered Saturday on six-game losing streaks. While the Cavaliers ended their skid with a surprising victory, the Wizards could be even more frustrated after coach Randy Wittman failed in his effort to get ejected from his club's latest loss. The Eastern Conference's worst teams meet for the first time since the season opener...
OPENING TIP The Cavaliers are seeking their first back-to-back road wins of the season. If all five starters can reach double figures in scoring, like they have the previous two games, you have to figure the Cavs have a shot. The Wizards have lost seven in a row and will be without forwards Trevor Ariza (calf) and Trevor Booker (knee), as well as guards John Wall (knee) and A.J...
NBA News

Delivered to your inbox

You'll also receive Yardbarker's daily Top 10, featuring the best sports stories from around the web. Customize your newsletter to get articles on your favorite sports and teams. And the best part? It's free!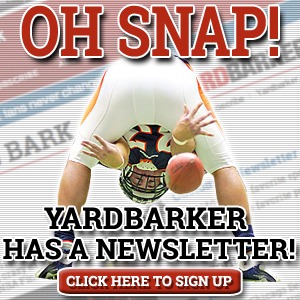 Latest Rumors
Best of Yardbarker

Today's Best Stuff

For Bloggers

Join the Yardbarker Network for more promotion, traffic, and money.

Company Info

Help

What is Yardbarker?

Yardbarker is the largest network of sports blogs and pro athlete blogs on the web. This site is the hub of the Yardbarker Network, where our editors and algorithms curate the best sports content from our network and beyond.