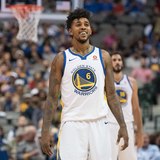 Nick Young never misses an opportunity to throw shade at his former LA Lakers head coach Byron Scott, and this week seems to be no different.On Monday, Young complimented Golden State Warriors coach Steve Kerr while also appearing to toss a thinly-veiled shot at Scott in the process."It's great for a coach to talk to you and let you know where you're at and not keeping you in the...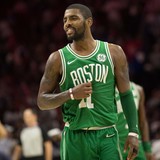 Kyrie Irving seems to be happy in his first year with the Boston Celtics. His team is off to a 6-2 start, and Irving's statistics are pretty similar to his career averages with the Cavaliers.Irving joined UConn women's basketball coach Geno Auriemma for an interview on the new "Holding Court with Geno Auriemma" podcast recently and talked about many topics. One thing he talked about...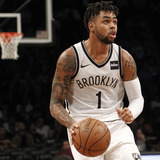 There's a narrow, shortsighted way of looking at D'Angelo Russell's young career and seeing him as a bust. Sean Marks was brought in as general manager of the Brooklyn Nets to put an end to organizational shortsightedness. Narrow thinking led the franchise to arguably the worst trade in NBA history when they were ransacked of multiple lottery picks for the rights to what basically...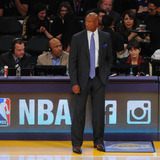 The Tank Commander is hanging up his helmet for good.Speaking with TMZ Sports earlier this week, former Los Angeles Lakers head coach Byron Scott, who now serves as an analyst for ESPN, was asked if there was any chance he would coach again in the NBA."No," Scott replied. "I've had enough of it. I'm enjoying the retired life and working with ESPN. I love that and will continue to...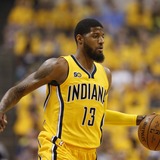 Byron Scott was never really in a decision-making role during his time with the Los Angeles Lakers. Sure, the former head coach decided who he played and how he utilized his talent, but the Lakers front office brought together his roster.In the end, Scott's short-lived two-year tenure came to an end following the 2015-16 season. All said, he posted a disastrous 38-126 record.There...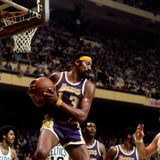 Want more news first thing in the day? Sign up for the Yardbarker Morning Bark newsletter here.Good morning and welcome to the YB Box Score, what we're reading while we wait for Opening Day.Happy birthday today to Byron Scott, Jason Garrett, Keith Tkachuk and Luke Walton. On this date in 1973 Wilt Chamberlain played his last game in the NBA.Daily brain workoutThe 'Just a reminder...
It took the Los Angeles Lakers a week into their offseason to fire head coach Byron Scott. The move had been widely expected, but the Lakers' decision to hold off on the move did catch a lot of people by surprise. A couple days after Los Angeles officially announced that Golden State Warriors assistant Luke Walton will be the team's new head coach, Scott opened up about its decision...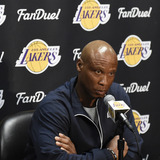 Cecilia Gutierrez, the girlfriend of Byron Scott, posted a meme on Instagram Monday that seemed to be a commentary on the Lakers' decision to let her boyfriend go. Gutierrez posted a meme that said something was a "d— move." It doesn't take much to figure she was talking about the Lakers not picking up Scott's option for next season. She later deleted the Instagram post, making...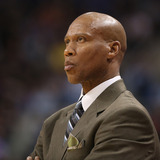 Byron Scott's job security may not be as locked in as he thinks it is with the Los Angeles Lakers. According to Marc Stein of ESPN, the Lakers are "deliberating whether to keep Byron Scott" for the 2016-17 season. This report comes just days after Scott proudly declared he "absolutely" believes he'll be the head coach next year. In the same interview, he slammed any critical fans...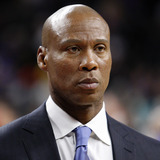 Byron Scott took a huge shot at critical Los Angeles Lakers fans who think he should be out of a job. Expressing his confidence in his job security Friday, Scott revealed he "absolutely" believes he'll be coaching the Lakers next season, per Mark Medina of the Los Angeles Daily News. He also said this to his critical fan base: Byron on fan criticism: "To be honest, I'm a lot...
MORE STORIES >>
NBA News

Delivered to your inbox

You'll also receive Yardbarker's daily Top 10, featuring the best sports stories from around the web. Customize your newsletter to get articles on your favorite sports and teams. And the best part? It's free!