Bryan Colangelo's adding the veteran big man to bolster Philadelphia's training camp roster. The Sixers are adding a veteran big man to their training camp roster. According to The Vertical's Shams Charania, 32-year-old Kris Humphries is primed to sign a non-guaranteed deal - joining the club for training camp. Charania reported that Humphries shined in recent workouts with Philadelphia...
The Sixers look to be bringing journeyman power forward/center Kris Humphries to training camp, according to the Vertical's Shams Charania. Humphries is 32 and coming off a season with the Atlanta Hawks during which he had played in 56 games, averaging 12.3 minutes per game, with 4.6 points and 3.7 rebounds. (Per 36: 13.4 PPG, 10.8 RBG) My initial reaction: Considering the logjam...
Humphries spent last season with the Washington Wizards. The Sixers have come to terms with power forward Kris Humphries on a non-guaranteed deal, according to Shams Charania of The Vertical. Charania reported that Humphries impressed in workouts earlier in the week, and will report to the team on Sunday for training camp. The 13-year veteran...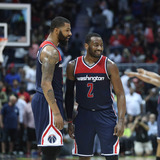 The Atlanta Hawks are in the midst of one of the longest streaks of making the playoffs in the NBA. They have qualified for the postseason in 10 consecutive years and have advanced past the first round in five of those seasons. This run of consistency has cemented the perception that the Hawks are perpetually stuck on the treadmill as a good but never great team.After winning 60...
In an alternate reality, Kris Humphries might have been an incredible Olympics swimmer. The Atlanta Hawks detailed Humphries' impressive swimming career as a 10-year-old. The Hawks forward was so good, he posted the year's fastest 100m butterfly time for his age group over the likes of multiple-time Olympic gold medalists Michael Phelps and Ryan Lochte. For real. Humphries...
By Steve DelVecchio A polarizing interview that ABC's Diane Sawyer conducted with Bruce Jenner aired on Friday night, with the former Olympic star describing himself as a woman. Kris Humphries, who was Jenner's stepson-in-law for a very brief period, sent a tweet during the interview that sure made it seem like he doesn't approve. Man, I'm glad I got out when I did. #Gottadoyou...
Things have certainly quieted down for Kris Humphries since his dumpster fire of a sham of a made-for-TV marriage to Kim Kardashian. In fact, it seems like an eternity ago that Humprhies was the butt of countless jokes on late night television and the like and treated with derision, mock and ridicule everywhere he went....Read More The post Kris Humphries shares ghastly photo of...
Kris Humphries has agreed to a three-year, $13M deal with Washington, league source tells Yahoo Sports. Team option on third year. — Adrian Wojnarowski (@WojYahooNBA) July 15, 2014 The Wizards and Celtics are working to complete a sign-and-trade for Humphries now. — Adrian Wojnarowski (@WojYahooNBA) July 15, 2014 Any chance they'll send us Bradley Beal? Ok, I guess a TPE...
According to Jared Zwerling of Bleacher Report, the Celtics are one of several teams interested in signing free agent Kris Humphries.In addition to Anthony Morrow & Marvin Williams, Heat is in play for Kris Humphries. Also hearing Wiz, Celtics & Hornets emerging for Kris.— Jared Zwerling (@JaredZwerling) July 6, 2014As perhaps the biggest Humphries fan on the planet (yes...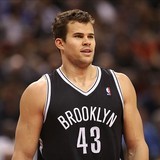 Kris Humphries stayed in Boston on Wednesday to get an MRI on his right knee while the Celtics traveled to Atlanta to take on the Hawks. The MRI revealed no structural damage to his meniscus, but he does have tendonitis as well as minor bruising: Celtics report that Kris Humphries' MRI on knee reveals nothing more than tendinitis. No word on possible return.— Steve Bulpett (@SteveBHoop...
MORE STORIES >>
Hawks News

Delivered to your inbox

You'll also receive Yardbarker's daily Top 10, featuring the best sports stories from around the web. Customize your newsletter to get articles on your favorite sports and teams. And the best part? It's free!