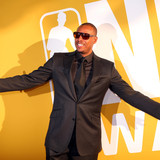 Boston Celtics all-time great Bill Russell is weighing in on perhaps the strangest controversy involving the team in recent memory.The 11-time champion commented on Thursday about Paul Pierce's objections to Isaiah Thomas getting a video tribute from the Celtics on the night of Pierce's jersey retirement ceremony. Responding to a segment discussing the matter on Kevin Garnett's ...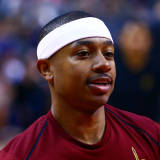 The Boston Celtics' plan to pay tribute to Isaiah Thomas and retire Paul Pierce's jersey on the same night has devolved into more drama than anyone possibly could have been anticipated.As the fallout continues, both principle figures involved in the situation on Wednesday took to social media to seemingly make cryptic observations on the continued melodrama. Pierce, who has expressed...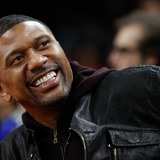 Jalen Rose did not hold back when telling Paul Pierce he thought he was "petty" for the way he handled the whole Isaiah Thomas situation.Rose and Pierce are both analysts/personalities on ESPN's NBA coverage and talked Wednesday prior to the network's coverage of the Lakers-Thunder game. Rose offered his opinion on Pierce telling the Boston Celtics to quash a Thomas video tribute...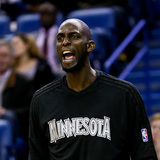 The 2008 Celtics are assembling like The Avengers to defend Paul Pierce.In a feature by Jackie MacMullan and Chris Forsberg of ESPN that ran on Wednesday, New Orleans Pelicans veteran Tony Allen, who was on that title-winning team with Pierce, shaded Cleveland Cavaliers guard Isaiah Thomas. Thomas was originally supposed to have a video tribute aired by the Celtics on Feb. 11, the...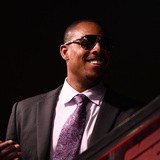 It appears as though Isaiah Thomas won't be getting his Boston tribute after all. However, that appears to be okay with I.T. But it's the wish of Paul Pierce that appears to have set this entire thing in motion. See, after not taking Boston up on their tribute earlier, the next possible date for an I.T. tribute was February 11. However, that's the night the Celtics were planning...
Isaiah Thomas gave the Boston Celtics a couple of excellent years, but franchise legend Paul Pierce wasn't happy about the thought of sharing the spotlight when the team retires his jersey.That message has been received.In a post on Twitter, Thomas shared his gratitude for Boston's offer but requested the team not show the tribute video when his Cleveland Cavaliers come to town Feb...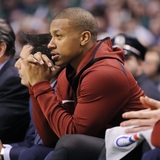 Paul Pierce apparently has won his staring contest with Isaiah Thomas.The former Celtics guard tweeted on Tuesday that he no longer wants Boston to play a video tribute of him when his new team, the Cleveland Cavaliers, visit TD Garden on Feb. 11. There was a controversy that arose earlier this month over what would happened on Feb. 11. Pierce is set to have his jersey retired by...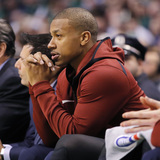 The Boston Celtics confirmed earlier this week the organization will pay a video tribute to Isaiah Thomas when the Cleveland Cavaliers return to TD Garden on Feb. 11. Although another significant event scheduled to occur on the same night has caused some controversy and consternation.The Celtics on that same night also will be retiring Paul Pierce's jersey. And Pierce has come out...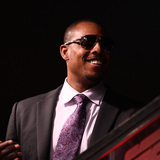 Will the Boston Celtics give former star and current Cleveland Cavaliers Isaiah Thomas a video tribute when he plays his first game back in Boston on February 11? Conventional logic may say yes. But Boston legend Paul Pierce — who will have his number retired on the same night — is not keen on the idea. It's not that we don't understand where Pierce is coming from. Jersey retirement...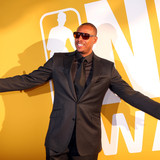 Former Celtics star Paul Pierce isn't interested in sharing the spotlight with Isaiah Thomas on his special night.Pierce is set to have his No. 34 jersey retired by the team on Feb. 11, which, coincidentally, is the night that Thomas and the Cavs will return to TD Garden to square off on the court.Celtics general manager Danny Ainge confirmed on Thursday that the Celtics will run...
MORE STORIES >>
NBA News

Delivered to your inbox

You'll also receive Yardbarker's daily Top 10, featuring the best sports stories from around the web. Customize your newsletter to get articles on your favorite sports and teams. And the best part? It's free!