Indianapolis Colts Owner Jim Irsay has never been shy during his time on Twitter, but last night he seemed to be extra-open about what was going on in Indianapolis.  He had to be drunk or on something because his tweets were almost incoherent.  Take a look for yourself. ColtFans,we already past the cap cash wise/ we're workin on a deal,1 we've been workin on for 5 days/ we're very,very close 2 making it work — Jim Irsay (@JimIrsay) March 17, 2013 In Arizona,but the phone lines burning up…we want to win so damn bad our toes ache and our brains are gurgling!!!!!!! — Jim Irsay (@JimIrsay) March 17, 2013 Our fingers could end up crooked and elbows drip with sweat and blood! — Jim Irsay (@JimIrsay) March 17, 2013 Colt Fans,hint—— it's a Wide Receiver!! — Jim Irsay (@JimIrsay) March 17, 2013 The car almost ended up n the ditch…swerving towards negativity,but we're still n the fight..we're desperately trying,need coffee,strong! — Jim Irsay (@JimIrsay) March 17, 2013 We need a turnover,slipping away but 4 minutes ago we started running the no huddle…moving the arrow again but it's nip n tuck!!!! — Jim Irsay (@JimIrsay) March 17, 2013 Everyone stand buy,pour strong drink…do ur voodoo,Colts need the strength of it's nation to get this wopper in the boat! DO U UNDERSTAND!? — Jim Irsay (@JimIrsay) March 17, 2013 I'm looking for Walter,he has The Ringer…the whites…the undies…lotta ins and outs to this thing…THIS IS A LEAGUE GAME,SMOKEY!!!! — Jim Irsay (@JimIrsay) March 17, 2013 If this is what the Colts Owner's drunk tweets are like, I would love to see what his drunk text messages are like.  I wonder if the NFL is going to reprimand him at all for these tweets. The other question is, what receiver are they going after?  Is it possible that it's Victor Cruz or Emmanuel Sanders?  The Colts do have a lot of cap room because their team was so young last year and they could make the major move.  By signing a restricted free agent all they would have to do is give up draft picks, which would be worth it for them.  Either way, the last time Irsay tweeted about a trade, the Colts ended up with Vontae Davis.  Let the speculation and debate begin as to whom Irsay and the Colts may be targeting.
Original Story:
http://www.diehardsport.com/2013/03/1...
MORE FROM YARDBARKER
Colts News

Delivered to your inbox

You'll also receive Yardbarker's daily Top 10, featuring the best sports stories from around the web. Customize your newsletter to get articles on your favorite sports and teams. And the best part? It's free!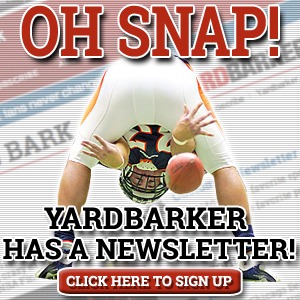 Latest Rumors
Best of Yardbarker

Today's Best Stuff

For Bloggers

Join the Yardbarker Network for more promotion, traffic, and money.

Company Info

Help

What is Yardbarker?

Yardbarker is the largest network of sports blogs and pro athlete blogs on the web. This site is the hub of the Yardbarker Network, where our editors and algorithms curate the best sports content from our network and beyond.