The Lombardi Trophy was passed around the entire #Ravens team plane. Coaches, players, staff. Really cool! — Baltimore Ravens (@Ravens) February 4, 2013 Ray Lewis posing with the Lombardi Trophy on the team plane! It's getting passed around. twitter.com/Ravens/status/… — Baltimore Ravens (@Ravens) February 4, 2013 My last ride.. Up in the clouds… This feeling is so real.We coming home with the crown Baltimore. twitter.com/raylewis/statu… — Ray Lewis (@raylewis) February 4, 2013 Best plane ride ever instagr.am/p/VUpEIZk-Yx/ — Torrey Smith (@TorreySmithWR) February 4, 2013 #WorldChamps lockerz.com/s/281455843 — Damien Berry (@DJBerry20) February 4, 2013 Truly Blessed instagr.am/p/VU1AzIhBy0/ — Tyrod Taylor (@TyrodTaylor) February 4, 2013 Got to sit with Vinny for a couple minutes on the plane instagr.am/p/VUvI5wMsVY/ — Gino Gradkowski (@GinoGrad56) February 4, 2013 Just posted a photo instagr.am/p/VU2FbTBRAT/ — Michael Oher (@MichaelOher) February 4, 2013 The Lombardi trophy with the greatest MLB of all time raylewis = unforgettable @ don't wake me im dreaming instagr.am/p/VUmJnjxs76/ — Brendon Ayanbadejo (@brendon310) February 4, 2013 Gettin my @kingjames On. twitter.com/untouchablejay… — terrell suggs (@untouchablejay4) February 4, 2013 #Superbowlchampslockerz.com/s/281440423 — VontaLeach44 (@vleach44) February 4, 2013 WORLD CHAMPIONS!!!!! BMORE STANDUP!!!!!!!! #salute instagr.am/p/VS6TVrB-8q/ — DIGGZ44 (@JamesIhedigbo) February 4, 2013 Superbowl Champs! #Lombarditrophy instagr.am/p/VU1LvbOALV/ — Lardarius Webb (@LWebb21) February 4, 2013 She's beautiful instagr.am/p/VU1PuIrb6r/ — Kelechi K Osemele (@KOsevendeuce) February 4, 2013 XLVII Superbowl Champions of the World, not just the country but the World CRAIG!!!  
Original Story:
http://twittersportsrundown.com/raven...
MORE FROM YARDBARKER
Ravens News

Delivered to your inbox

You'll also receive Yardbarker's daily Top 10, featuring the best sports stories from around the web. Customize your newsletter to get articles on your favorite sports and teams. And the best part? It's free!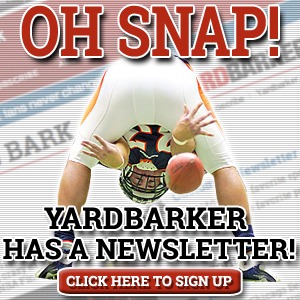 Latest Rumors
Best of Yardbarker

Today's Best Stuff

For Bloggers

Join the Yardbarker Network for more promotion, traffic, and money.

Company Info

Help

What is Yardbarker?

Yardbarker is the largest network of sports blogs and pro athlete blogs on the web. This site is the hub of the Yardbarker Network, where our editors and algorithms curate the best sports content from our network and beyond.