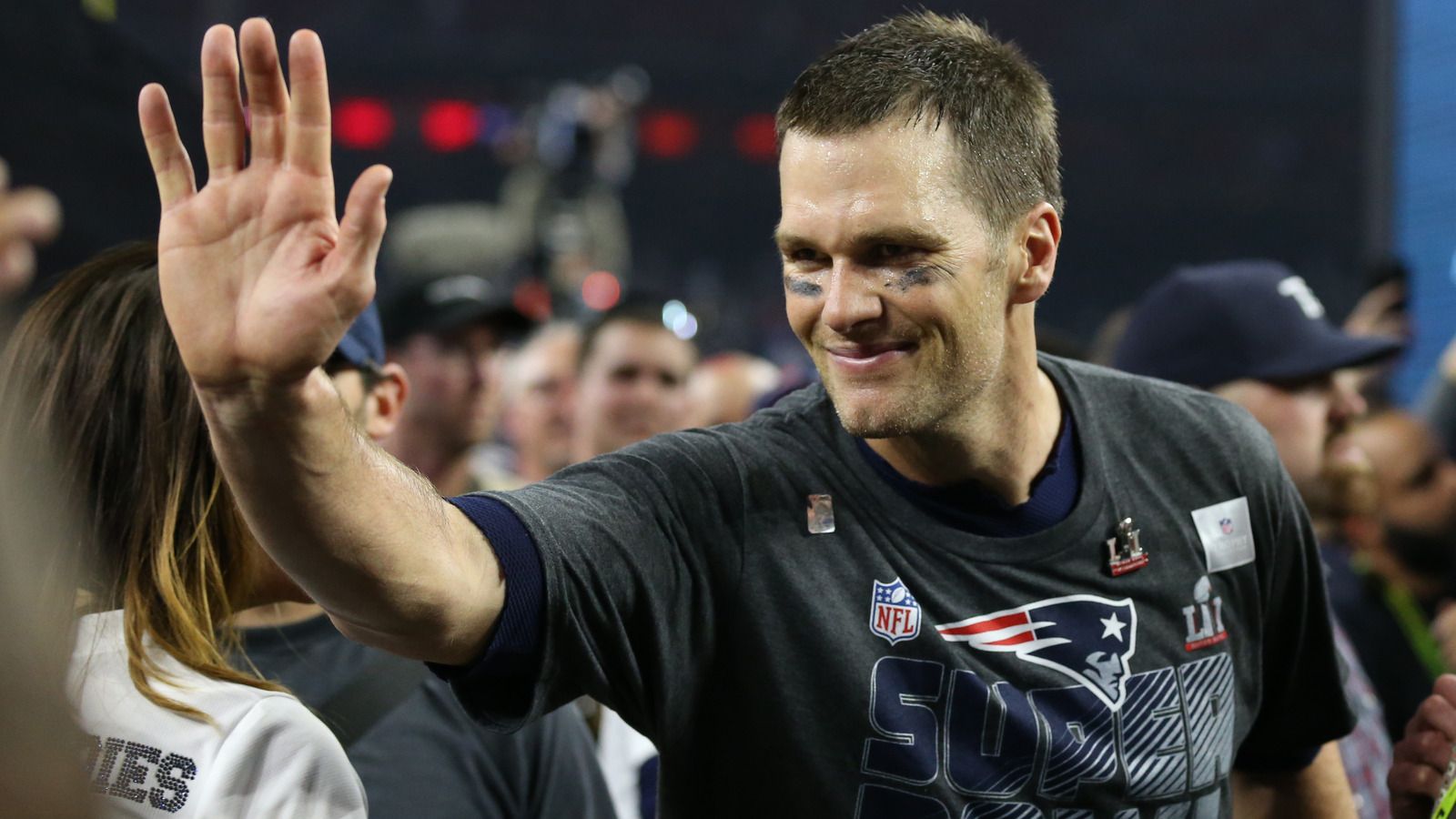 Tom Brady is the newest Madden NFL cover boy.
Matthew Emmons-USA TODAY Sports
For the second consecutive year, a member of the New England Patriots will grace the cover of the latest installment of the "Madden" video game series. This year, EA Sports has labeled the game "The G.O.A.T. Edition."
So naturally, Tom Brady is the cover boy.
We know what you're thinking, Patriots fans: What about the curse? Some say the Madden curse is a very real thing. Others argue it is totally overblown. Rob Gronkowski appeared on the cover of Madden 17, and he ended up playing in just eight games due to a back injury. Although, Gronk has suffered numerous significant injuries throughout his career.
Brady acknowledges that there is some concern about the infamous curse, but he is hoping to buck the trend.
Plenty of athletes have survived being on the Madden cover. One of the most notable was Calvin Johnson with Madden 13, and he appeared in all 16 games that season (which was actually the 2012 season). John Madden himself weighed in on the jinx a few years back, and you can probably guess what he had to say about it.
Brady will turn 40 this summer. He's obviously a freak athlete who is unlike any player in NFL history before him. Hopefully he can elude the curse.
QUIZ: Name every player who has been on the cover of 'Madden'
Some of the greatest - and not-so-great- players in the NFL have graced the cover of the "Madden" video games (curse optional). How many of these players can you name?
Last names are acceptable as answers.
MORE FROM YARDBARKER
Patriots News

Delivered to your inbox

You'll also receive Yardbarker's daily Top 10, featuring the best sports stories from around the web. Customize your newsletter to get articles on your favorite sports and teams. And the best part? It's free!