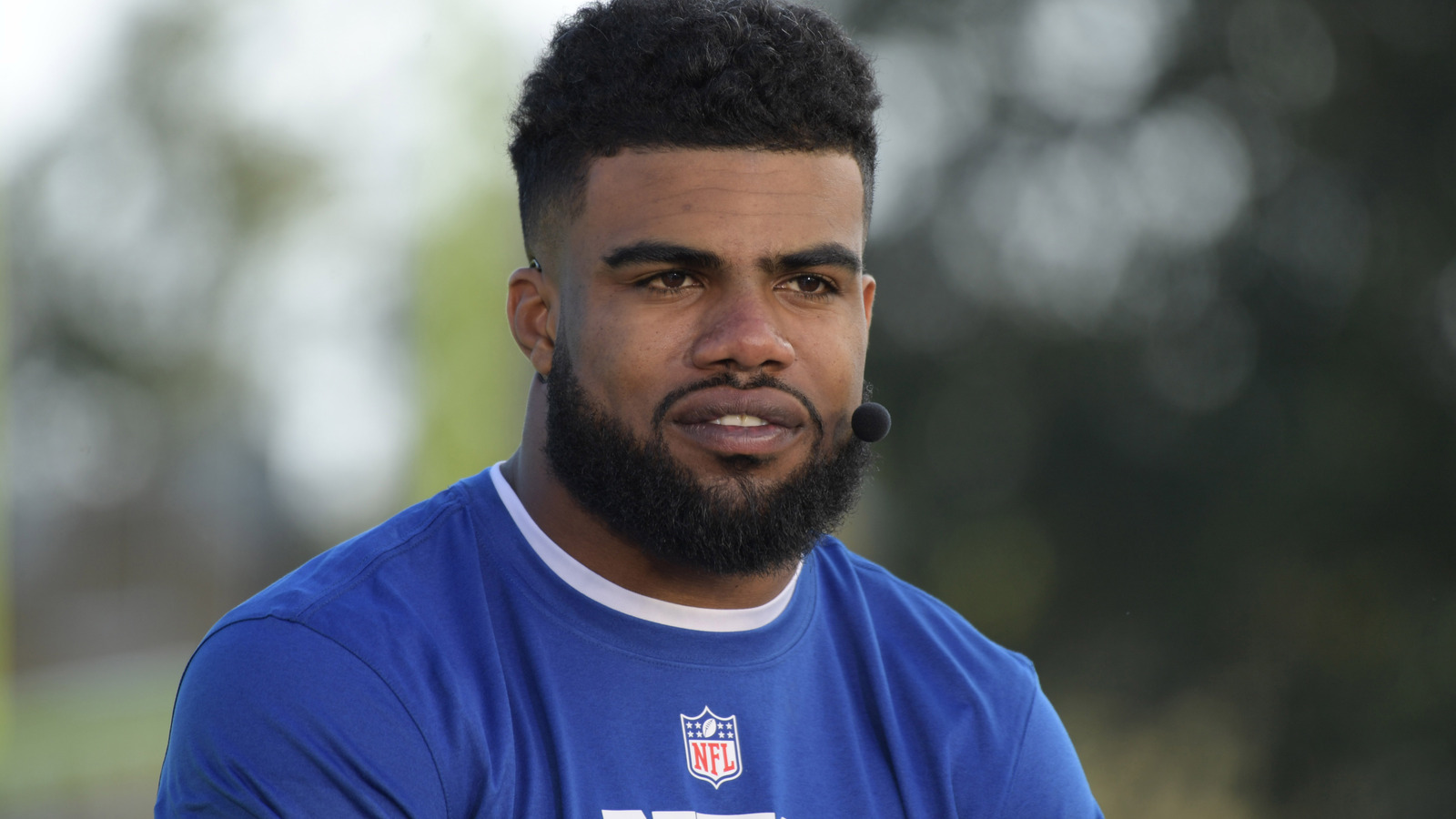 Ezekiel Elliott is receiving a lot of blowback for his antics at a recent parade.
Kirby Lee-USA TODAY Sports
What appeared to be a very irresponsible move by Dallas Cowboys running back Ezekiel Elliott at a St. Paddy's Day parade could be escalating.
Elliott was caught on video pulling down a lady's shirt, which exposed her breast during a parade. The woman quickly scrambled to cover herself up. Elliott tried pulling her top down again afterwards, and the woman slapped his hand away.
In the wake of this incident a women's group is speaking out. The co-founder of the group UltraViolet, Shaunna Thomas, is calling the incident "sexual assault."
"The reality is that what happened in that video was sexual assault, period, said Thomas, per TMZ Sports."
Thomas considers what Elliott did a "crime." And, she is calling for NFL commissioner Roger Goodell to suspend Elliott, according to TMZ.
Thomas' organization works towards combating sexism and fighting for women's rights.
As for Elliott, he is still under investigation by the league for claims made by his ex-girlfriend that he physically abused her. Elliott was cleared by the police for the allegations made by the ex-girlfriend, but the NFL is diligently looking into the matter.
Unfortunately, Elliott's antics, which could be viewed by some as harmless enough, could lead to some more trouble him with the NFL.
MORE FROM YARDBARKER
Cowboys News

Delivered to your inbox

You'll also receive Yardbarker's daily Top 10, featuring the best sports stories from around the web. Customize your newsletter to get articles on your favorite sports and teams. And the best part? It's free!