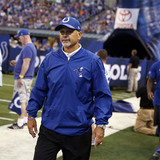 The Indianapolis Colts may be poised to take a big step toward getting their quarterback on the field.Colts coach Chuck Pagano said Monday that, while he has not been cleared yet, there is a chance that Andrew Luck could return to practice ahead of the team's Week 4 game. This is no guarantee that Luck is poised to play any part in the team's next game, but a return to practice...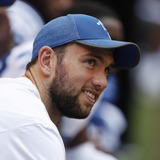 The Indianapolis Colts are hoping to potentially have injured quarterback Andrew Luck back on the field for their Week 6 game against the AFC South-leading Tennessee Titans. If that were to happen, Luck would actually have to take to the practice field first. It's something we have not seen since he underwent off-season shoulder surgery. Though, it does seem like things are trending...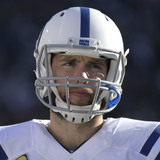 There's been a lot of speculation about whether Indianapolis Colts quarterback Andrew Luck will play at all in 2017 as he has yet to even begin practicing with the team. The quarterback is still recovering from shoulder surgery that was performed in January, but Ian Rapoport of NFL Media is reporting Luck could be available to the Colts by Week 6, which is a date with AFC South...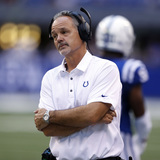 Indianapolis Colts head coach Chuck Pagano held a press conference Wednesday, and like most pressers before it over the past several months, Andrew Luck was a primary topic. It was reported that not only is Luck out for the Colts' Week 3 match-up Sunday against the Cleveland Browns, the still-rehabbing quarterback would not even practice. Pagano claimed to have no new information...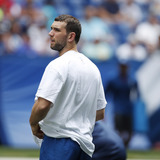 After having already been ruled out for his team's Week 3 game against the Cleveland Browns, Indianapolis Colts quarterback Andrew Luck is still not ready to return to practice.As NFL Media's Ian Rapoport notes, this places into question Indianapolis' hopes that Luck will be able to return to the field by early next month. At this point, one has to wonder whether the Colts...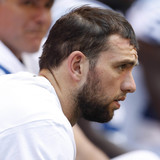 There was once a time when it seemed like Andrew Luck may be ready for Week 1 of the regular season. Now, Indianapolis Colts fans find themselves wondering if they are going to see their starting quarterback at any point in 2017.Luck has already been ruled out for Sunday's game against the Cleveland Browns. That was expected, but the more concerning update came Wednesday when Chuck...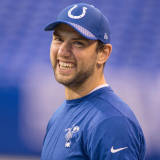 The Indianapolis Colts will be without Andrew Luck for the third game in a row.Colts head coach Chuck Pagano said Monday that Luck was out for the team's Week 3 game.Luck had offseason shoulder surgery in January and spent much of training camp on the PUP list before being activated to the active roster a week before the season. Being on the active roster means the Colts expect...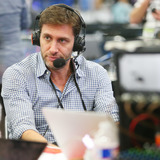 ESPN Radio host Mike Greenberg has come under fire over reporting on speculation that Indianapolis Colts quarterback Andrew Luck is unhappy and perhaps even wants out of Indy. Even worse, Greenberg is being criticized by some of his own ESPN colleagues.Greenberg on Wednesday reported he has heard that there's a "general sense" of  "an ever-widening gap between" Luck and...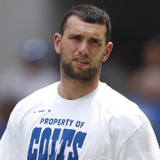 Andrew Luck remains on the shelf after offseason shoulder surgery, missing the Indianapolis Colts' 46-9 thrashing by the Los Angeles Rams in Week 1. It's been a frustrating process presumably for both Luck and the Colts, and now there reportedly is a "growing sense" that Luck in unhappy in Indy.Mike Greenberg of ESPN's "Mike & Mike" weighed in the rumors during...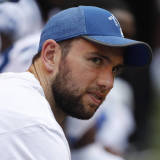 Indianapolis Colts head coach Chuck Pagano announced Monday that Andrew Luck won't be playing in Week 2 when they host the Arizona Cardinals. This is hardly surprising. Luck still has yet to be seen by Pagano throwing the ball, and he hasn't practiced with the team since last December following surgery in January.At this point, the only surprise is how incredibly dishonest the...
MORE STORIES >>
Colts News

Delivered to your inbox

You'll also receive Yardbarker's daily Top 10, featuring the best sports stories from around the web. Customize your newsletter to get articles on your favorite sports and teams. And the best part? It's free!