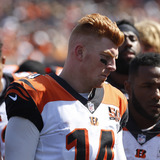 With the return of the NFL this past week, fans across the world were cheering for their favorite teams and players. Aside that, there were a selection of angry fans that had every quarterback under a microscope. While their isn't concrete evidence that Colin Kaepernick is being black-balled from the NFL, it's hard to argue as some NFL quarterbacks are as talented as Shane Falco...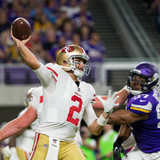 Brian Hoyer said Friday what we were all thinking about the 2014 Cleveland Browns. Hoyer was the primary quarterback that went 7-9 under coach Mike Pettine, but it was a season that saw Johnny Manziel drafted and general manager Ray Farmer sticking his nose in the work of his coaches, including offensive coordinator Kyle Shanahan. Hoyer is now the starting quarterback in San Francisco...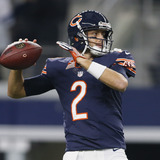 Unless the San Francisco 49ers acquire a quarterback via trade, Brian Hoyer could probably sleepwalk his way to the starting job in training camp. When you look at it that way, it's no surprise Hoyer decided to sign with the Niners.In an appearance on PFT Live Thursday, Hoyer said he would not be content playing the role of backup in 2017."I'm going to have a really good opportunity...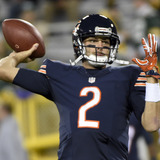 The San Francisco 49ers have reportedly agreed to a deal with free agent quarterback Brian Hoyer.According to Ian Rapoport of NFL Media, Hoyer had narrowed his decision down to the 49ers and New York Jets. He chose to reunited with Kyle Shanahan, who was the offensive coordinator in Cleveland when Hoyer played there. Hoyer isn't exactly a franchise quarterback, so it's still...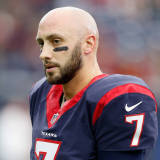 The Houston Texans released Brian Hoyer last weekend. It wasn't a surprising move. What is surprising is what Texans general manager Rick Smith said about the team's former quarterback, per Aaron Wilson of the Houston Chronicle. "I think I probably could have gotten a pick, honestly," Texans general manager Rick Smith said. "In fairness to him, we just thought, and this...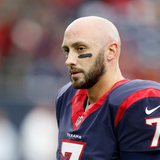 The Denver Broncos, in desperate need of quarterback help, are reportedly set to kick the tires on Brian Hoyer, per ESPN's Adam Schefter. Hoyer is in New York after visiting with and taking a physical for the Jets. He is heading straight to Denver to meet up with Gary Kubiak, John Elway and the Broncos. Both the Jets and Broncos are doing their just diligence here with Hoyer...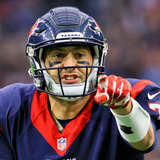 As expected, recently released Houston Texans quarterback Brian Hoyer is set to travel and meet with the New York Jets on Tuesday, weather permitting, per Jason La Canfora of CBS Sports. Hoyer was on the team's radar last year before Ryan Fitzpatrick was signed, as pointed out by La Canfora. He's also likely to be a much cheaper stop-gag option for the franchise as it attempts...
Brian Hoyer is officially out in Houston. In a move that comes as no surprise, Hoyer was released by the Texans on Sunday. It doesn't sound as if he'll be unemployed for very long, with the Pittsburgh Steelers said to have interest. Texans have released QB Brian Hoyer. He will be in demand. Steelers among those interested in him — Jason La Canfora (@JasonLaCanfora) April...
The Houston Texans and quarterback Brian Hoyer are reportedly set to split up this offseason, per Ian Rapoport of NFL Network. It's an interesting turn of events, though not surprising. It's interesting because Texans general manager Rick Smith made it crystal clear that Hoyer was a valued member of the team and that "you need a couple of quarterbacks in this league"...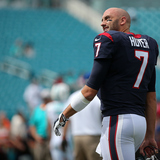 The Houston Texans will start backup quarterback T.J. Yates on Sunday against the New York Jets, as regular starter Brian Hoyer is still recovering from a concussion.In fact, Hoyer, who sustained his concussion Monday night against the Cincinnati Bengals, has reportedly experienced some memory loss due to the injury. The reason Brian Hoyer isn't playing against the Jets is cause...
MORE STORIES >>
49ers News

Delivered to your inbox

You'll also receive Yardbarker's daily Top 10, featuring the best sports stories from around the web. Customize your newsletter to get articles on your favorite sports and teams. And the best part? It's free!