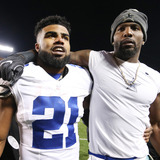 Dallas Cowboys running back Ezekiel Elliott started serving his six-game suspension ahead of Week 10. This means he is not to interact with his teammates or visit his team facility while he serves his suspension.Missing his first game as a member of the Cowboys, Elliott posted this message to his Instagram account on Sunday. While Elliott's post is out there for the Instagram world...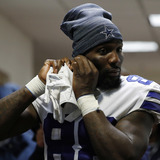 The Dallas Cowboys finished their Week 9 triumph over the Kansas City Chiefs without Dez Bryant, but he might not be gone long.According to Ian Rapoport of NFL Media, a source said Bryant's right ankle injury is "not serious."The injury occurred when Dak Prescott targeted his top wideout over the middle of the field. Bryant absorbed a hit from Chiefs safety Ron Parker, who landed...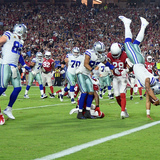 The Dallas Cowboys got touchdowns from Dez Bryant and Dak Prescott in their Monday night game against the Arizona Cardinals that were scored with incredible effort.Prescott scored the Cowboys' first touchdown with a 10-yard rush and leap into the end zone in the second quarter. He went airborne to score it and flipped into the end zone: A quarter later, Bryant may have scored an...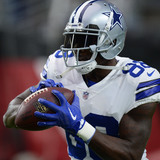 For most of Monday's game against the Arizona Cardinals, it was fair to wonder if Dez Bryant was the same guy that we've watched for years. Then, the Dallas Cowboys receiver showed what he's made of.While Dak Prescott had previously leapt for a touchdown, Bryant decided to take a more direct approach. #DallasCowboys#DALvsAZpic.twitter.com/yInwKfRobo— NFL (@NFL) September 26, 2017...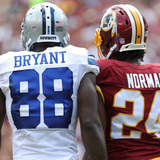 The feud between Josh Norman and Dez Bryant is taking on an added dimension thanks to competing commercials for the Galaxy Note 8 smartphone.The Washington Redskins cornerback's spot for the smartphone recently debuted, in which some overt chatter is aimed at the Dallas Cowboys wide receiver's direction.Norman is asked during a press conference whether there will be more drama between...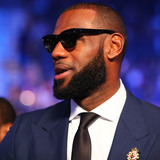 LeBron James is nothing if not a giving man. Just ask Dallas Cowboys wide receiver Dez Bryant, who just received a pretty awesome care package from the planet's greatest basketball player. From the looks of it, this package includes a personalized pair of LeBron Soldier 10 FlyEase Nike shoes and a solid pair of Beats by Dre headphones.It's not really a surprise that James would take...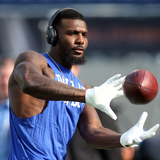 Dallas Cowboys receiver Dez Bryant has had some interesting exchanges on social media over the years, and Thursday featured another one.It started when Bryant made a funny joke about Blaze Pizza, saying that he wouldn't eat there again, after previously doing so and leaving a huge tip for a server that wasn't a Cowboys fan. It was in jest, and most of us thought that would've been...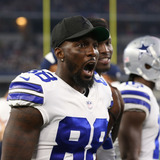 Dez Bryant tweeted a seemingly innocent joke on Wednesday, but it resulted in the star wide receiver getting into a bit of a spat with one of ESPN's biggest on-air personalities.Earlier in the week, a woman tweeted that Bryant had come into her Blaze Pizza location and left her a $75 tip. She joked that she still hates the Cowboys despite the kind gesture, and Dez played along. Either...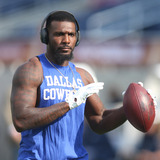 National anthem protests have once again become a major topic with the NFL preseason underway, but Dez Bryant has no interest in sharing his thoughts about them.When asked about some of his fellow players choosing to sit during the playing of the national anthem, Bryant said that is their choice and he has no opinion on it. After that quote was posted, fans immediately began criticizing...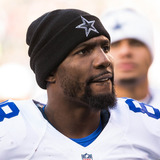 The Dallas Cowboys held a home run derby for charity in Frisco on Monday, and Dez Bryant feels he would have won had he taken part. So why didn't he?Unfortunately, the star wide receiver went to the wrong venue. Bryant thought the event was being held at AT&T Stadium in Arlington. There's no reason to believe Bryant was lying. He showed up in full baseball gear and seemed genuinely...
MORE STORIES >>
Cowboys News

Delivered to your inbox

You'll also receive Yardbarker's daily Top 10, featuring the best sports stories from around the web. Customize your newsletter to get articles on your favorite sports and teams. And the best part? It's free!