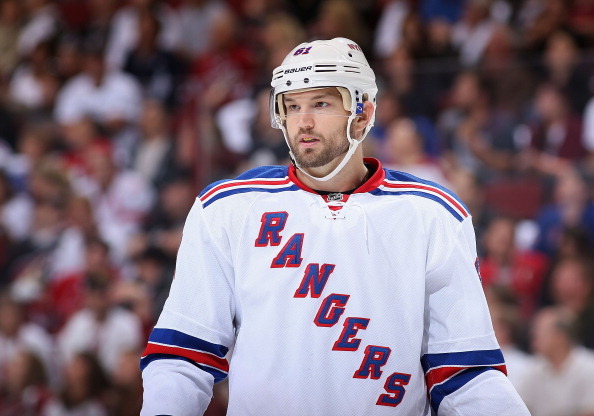 Rick Nash claims his whole outlook at hockey changed after Sharks defenseman Brad Stuart delivered the concussion-inducing headshot (video below) in San Jose on Oct. 8 that sidelined him for six weeks and 17 games.The Rangers winger claims he wasn't expecting flowers, or anything from Hallmark for that matter, but Nash told the N.Y. Post he would have handled the situation differently if was on the other end of the play."Maybe he didn't think it was so bad, I don't know; not getting a call or text isn't anything I've thought about," said the Rangers' winger, who returned to the lineup for Tuesday's 2-1 loss to the Bruins. "I don't think he was obligated."But for me, I would somehow have reached out to the guy under a similar circumstance. I don't ever want to be in that spot or put anyone in that situation, but if so, I would do that."We're all in this together."The 29-year-old Nash said the comparatively lengthy recovery process attached to what was his second concussion in eigh
Read the rest of this story...
MORE FROM YARDBARKER
NHL News

Delivered to your inbox

You'll also receive Yardbarker's daily Top 10, featuring the best sports stories from around the web. Customize your newsletter to get articles on your favorite sports and teams. And the best part? It's free!