Found August 19, 2013 on Shutdown Line:
PLAYERS:
Elias Lindholm
,
Seth Jones
,
Jonathan Drouin
,
Nathan MacKinnon
,
Aleksander Barkov
,
Valeri Nichushkin
,
Sean Couturier
TEAMS:
Carolina Hurricanes
,
Nashville Predators
,
Colorado Avalanche
,
Florida Panthers
,
Dallas Stars
,
Philadelphia Flyers
Position: Center/Right Wing Height: 6'0" Weight: 192 lbs. Drafted: 1st Round, 2013 Draft Age: 18 Last Year's Ranking: NR Elias Lindholm Season Age Team Lge GP G A Pts P/G 2010-11 16 Brynas J18 J18 Elite 22 10 28 38 1.727 2011-12 17 Brynas J20 SuperElit 36 14 35 49 1.361 2012-13 18 Brynas SHL 48 11 19 30 0.625 When it came time to think about how the Hurricanes should use the #5 pick, most believed that they would take whoever was "leftover" from the consensus top five.Those players being Seth Jones, Jonathan Drouin, Nathan MacKinnon, Aleksander Barkov and Valeri Nichushkin. Most scouts and hockey minds had these players as the guys who had the potential to be elite at the NHL level and some of the best prospects to come out of their respective leagues in years. However, when the time came for the Hurricanes to make their pick, they ended up passing on Nichushkin (who fell all the way to #10), and selected another high-end player in forward Elias Lindholm.  Since most of the pre-draft buzz was about guys like Nichushkin, Jones & Nurse, Lindholm didn't receive a ton of press and selecting him at #5 came as a surprise to some fans. There was a group who saw him as another "small and safe" pick and a missed opportunity to add an elite talent to the club. It's a shame that some saw Lindholm this way because he, like the projected "big five," is one of the best prospects to come from his country in years and should be an excellent NHL player very soon. Lindholm is considered an "advanced" player for his age because he doesn't have any real holes in his game and has already played a contributing role at the professional level. The Swedish Elite League is obviously at a lower tier than what he'll face in the NHL, but it's still rare to find a teenager with this kind of pedigree and it speaks well of his ability to make the jump to the NHL within the next couple of years. Lindholm played 48 games with Brynas of the Swedish Elite League last year and while a lot of junior-age players struggle to produce at that level, Lindholm had 30 points in 48 games, ranking third on his team and first among teenage players in the Swedish Hockey League. What made Lindholm fit in so well in the pros, though? To put it simply, he is a complete player who contributes in all three zones and is one of the smartest prospects in this year's draft class. Lindholm's skating, passing and terrific vision give him a skill-set that would make him a fit on any team's first or second line, but his strong defensive game and hockey sense is what separates Lindholm from other prospects. He plays a sound game away from the puck, makes great reads in both the neutral & defensive zone and uses his stick well to break up passes. Lindholm is also not shy about playing in front of the net or forcing turnovers along the boards despite not being the strongest guy on the ice.  Getting skilled, young players to contribute in areas that don't show up on the scoresheet is usually a challenge, but Lindholm has already done that on a professional stage, which is why he was considered a "safe" pick and close to being ready for the NHL. If he makes the Hurricanes out of camp, he could slide into a third line role and eventually work his way into a top-six role as he gets older. Although, you might be able to make the argument that he is ready now. As a natural center, most expect him to play on the third line on the Hurricanes with the Staal brothers manning the top two spots, but playing him at right wing is also an option. That is where he played for most of last season and he was used in a pretty big role too. He was used on both the power play and penalty kill and had a few nights where his ice time reached over 20 minutes. I'm not sure if he'll be able to handle that kind of workload as a teenager in the NHL, but he is considered mature and advanced for his age so he might be ready for top-six minutes as soon as next year. The decision will come down to whether or not they want his contract to start now, making him a free agent much earlier in his career than he would be otherwise. My guess is that the Hurricanes will keep Lindholm if he doesn't look out of place after 10 games and is able to find some sort of role in the lineup. The Canes have too much money committed to the roster to have a rebuilding season and it makes more sense to put together the best team possible instead of holding it off for another year. I might be singing a different tune if the Canes have an awful first ten games, though because then it wouldn't make much sense to burn a year of his contract. That being said, Lindholm has all of the tools ot be a an excellent two-way forward at the NHL level and we should see some glimpses of that within the next few months. His game reminds me a lot of Sean Couturier, the Philadelphia Flyers first round pick from 2011, in that he might not be a top-line player right off the bat but his two-way play makes him good enough to play in the pros. Both players also possesses a terrific offensive skillset and that part of their game should slowly come around as they get older. Lindholm is never going to be someone who leads the NHL in scoring, but he is someone who can play an excellent game in all three zones and these players can be incredibly valuable. Factor in Lindholm's offensive upside and he could turn out to be a top-tier player in his early/mid 20's.  So, while Lindholm was a "safe" pick, he may turn out to be the best option available if he turns out as good as advertised. He certainly has the skillset, talent and the drive to be a terrific NHL player and now it is all a matter of finding out when he will be at this level full-time.
Original Story:
http://www.shutdownline.com/hurricane...
THE BACKYARD
BEST OF MAXIM
RELATED ARTICLES
Zach Boychuk has a new contract with the Carolina Hurricanes. His job now: make the team. Boychuk 23 signed a one-year two-way contract Tuesday with the Canes that will pay him $550000 on the NHL level or $105000 on the American Hockey League level in the 2013-2014 season. Boychuk has spent much of the past four seasons in the AHL playing a total of 85 NHL games. The Canes' first...
What do Eric Staal, Jiri Tlusty, Jordan Staal, Jeff Skinner, Tuomo Ruutu, Jeremy Welsh, Nathan Gerbe, Riley Nash and Zac Dalpe have in common? They're all natural centers and only three of them have stayed that position throughout their careers. There's a good chance that at least 50% of the forwards currently in the NHL have played center at one point in their careers and...
Position: Center/Wing Height: 5'11" Weight: 193 lbs. Drafted: 1st Round, 2010 Draft Age: 21 Last Year's Ranking: 2 Jeff Skinner Season Age Team Lge GP G A Pts P/G 2008-09 16 ...
NHL News

Delivered to your inbox

You'll also receive Yardbarker's daily Top 10, featuring the best sports stories from around the web. Customize your newsletter to get articles on your favorite sports and teams. And the best part? It's free!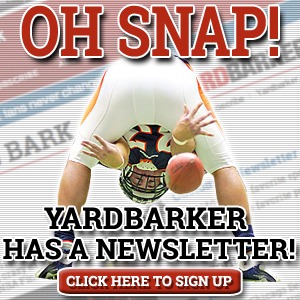 Latest Rumors
Best of Yardbarker

Today's Best Stuff

For Bloggers

Join the Yardbarker Network for more promotion, traffic, and money.

Company Info

Help

What is Yardbarker?

Yardbarker is the largest network of sports blogs and pro athlete blogs on the web. This site is the hub of the Yardbarker Network, where our editors and algorithms curate the best sports content from our network and beyond.