RIETI, Italy (AP) American sprinter Justin Gatlin finished the season undefeated by winning the 100 meters in 9.83 seconds at the IAAF world challenge meeting Sunday. Gatlin won all 18 races he entered this year. ''My season ends now. I need to rest,'' Gatlin said. ''The crowd gave me a lot of energy.'' Two finals were held and former world record...
BRUSSELS (AP) Justin Gatlin ran the fastest 100 meters of the year at the Van Damme Memorial to extend his unbeaten streak to 17 races, finishing with a personal best of 9.77 seconds to beat fellow American Michael Rodgers. Clean out of the blocks, Gatlin never looked back and may have had an better time if he had not already started spreading his arms as he crossed the line, 0...
Justin Gatlin hasn't felt this lean or this quick or even this hungry - he's cut way back on cheeseburgers and chocolate - in quite some time. Using a shorter, more compact stride, the American sprinter is off to an 11-0 start in 100-meter races this season, although none have been against a certain person named Usain Bolt. Yet, no matter how many events Gatlin wins or how...
Tweet Usain Bolt, who many consider to be the fastest man on the planet, lost to American sprinter Justin Gatlin in the 100-meter dash at Roman Golden Gala Diamond League meet earlier Thursday. Here's video of the race: As you can see in the video, Bolt's reaction to finishing second to Gatlin was priceless:   [...]
Justin Gatlin beating Usain Bolt was an absolute shocker, and it blew up the Twittersphere as well -- but that does not mean most fans were impressed.
Usain Bolt may have lost to Justin Gatlin in the 100 meters in Rome, but that doesn't mean he has to be impressed, now does it?
Justin Gatlin defeated world-record holder Usain Bolt in the 100 on Thursday at the Rome Golden Gala. The American Gatlin squeeked out victory by .001 seconds over the six-time Olympic Champion.  Bolt still seems to be bothered by the hamstring injury. [Nick Zaccardi]
FAST TRACK
On Thursday afternoon in Rome, American speedster Justin Gatlin shook Usain Bolt off his back, beating the Olympic gold medalist in the 100 meter dash for the first time in history.
Lost in the sea of amazing that is Usain Bolt's dominance in the 100 meters, Justin Gatlin concluded a difficult journey back to the Olympics, and onto the medal podium.  In 2004, Gatlin took home the gold medal, only to later be found out as a steroid user.  Just like that, he was no longer [...]
Usain Bolt won the 100m finals with an Olympic record time of 9.63 with his fellow Jamaican Yohan Blake getting the silver and American Justin Gaitlin getting the Bronze. Bolt broke his Olympic record of 9.69 that he set in 2008 at the games in Beijing and was well ahead of Yohan Blake at the end.  The real race was for the silver between Yohan Blake, Justin Gaitlin, and Tyson...
MORE STORIES >>
Track and Field News

Delivered to your inbox

You'll also receive Yardbarker's daily Top 10, featuring the best sports stories from around the web. Customize your newsletter to get articles on your favorite sports and teams. And the best part? It's free!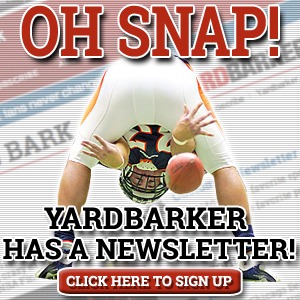 THE TRACK AND FIELD HOT 10