We've updated our Privacy Policy.
By continuing to use this site, you are agreeing to the new Privacy Policy.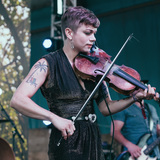 Country music may care more about tradition than innovation, but nothing can stay the same forever. Here's a list of 20 Nashville insurgents who are bringing new sounds and new perspectives to country music from southern soul, Nashville hit-makers, barroom poets to fearless feminism – this isn't your parents' country music.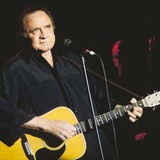 The Grammys aren't a Hall of Fame. The awards recognize particular artists at a particular moment – and that moment doesn't always stand up to posterity. Many of the performers, songs, and albums fade from the pop culture memory after a while. But many of them leave lasting legacies – here are some of the winners from previous decades whose music remains relevant.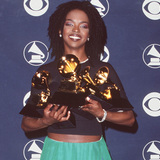 Best New Artist is a notoriously treacherous category for Grammy voters – and for the nominees, too, considering the award is sometimes regarded as a curse. It's a guessing game, and it's not exactly clear what's at stake – is it strictly a judgment on the album or song under consideration that year, or is it a speculative award, meant to predict future success? Over the last 21...
LIKE WHAT YOU SEE?
GET THE DAILY NEWSLETTER:
The family of the late Amy Winehouse are not pleased with the release of an upcoming documentary called Amy but that is not stopping the project from going forward.   Check out a sneak peak right here. Courtesy of Rolling Stone: The clip, we see footage of Winehouse fooling around with a video camera ("I look like a floating head, I've got no hair, I'm just on a black screen") while...
A documentary about the life of popular British singer-songwriter Amy Winehouse is headed for the big screen. Remembered as much for her public addiction to drugs and alcohol as her
"They try to make me go to rehab and I said no, no, no…"I never thought the day would come where I would feel like I have something in common with Amy Winehouse. Yet here I am, feeling like kindred spirits as I hum along to her song. This girl knows exactly how I'm feeling. Rehab sucks. And I realize that there are probably plenty of things in life that suck more, but nobody...
What's uglier? Amy Winehouse or the basketball being played at the Garden right now? I know it's only the second preseason game, but I am disappointed with the Celtics level of play. We heard nothing but rave reviews from Doc and the guys during training camp, yet they've opened the preseason with 6 quarters of crap basketball.
MORE STORIES >>
Entertainment News

Delivered to your inbox

You'll also receive Yardbarker's daily Top 10, featuring the best sports stories from around the web. Customize your newsletter to get articles on your favorite sports and teams. And the best part? It's free!