We've updated our Privacy Policy.
By continuing to use this site, you are agreeing to the new Privacy Policy.
In the aftermath of Virginia's unprecedented upset loss to UMBC, the school's Twitter account pointed to a Barack Obama bracket jinx.
Obama went with a homer pick in his March Madness bracket that worked out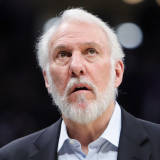 Gregg Popovich took advantage this week of a compliment from Barack Obama to take a pot shot at Donald Trump, a frequent target of the San Antonio Spurs head coach's criticism.It all started when Obama paid the Spurs organization high praise while speaking at MIT's Sloan Sports Analytics Conference earlier this week. Obama made it clear that if he had his druthers, he would sign...
LIKE WHAT YOU SEE?
GET THE DAILY NEWSLETTER: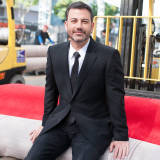 When the Academy of Motion Picture Arts and Sciences announced last May that Jimmy Kimmel would return to host the 2018 Oscars, the entertainment world was not, as it is now, on fire. Back then, a news item trumpeting Harvey Weinstein's production of "The Louis B. Mayer Story" starring Kevin Spacey, written by James Toback and directed by Brett Ratner would belong in Variety, not...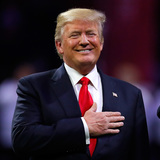 Front Five: The top stories that shaped both sports & politics this week "We want our flag respected, and we want our national anthem respected also." - Donald Trump at a rally in Nashville, Tennessee On Monday, Donald Trump attended the College Football Playoff National Championship matchup between Alabama and Georgia held in Atlanta's Mercedes-Benz Stadium. Trump isn't the...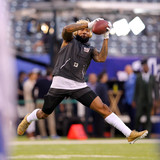 Giants receiver Odell Beckham Jr. has used the time away from the football field to add to his body artwork, it seems.OBJ is clearly making a push to be one of the most tatted-up players in the NFL, as he recently showed off a photo of his leg, which now features a full-length sleeve, with many different parts to it. Shutdown Corner took a look at exactly what's included in the sleeve...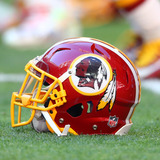 The Washington Redskins and owner Daniel Snyder will not have to change their team name. One of the most public battles surrounding professional sports trademarks has come to an abrupt conclusion.On Wednesday, the Native American Group that had been battling the Redskins in federal court dropped its case on appeal. Like clockwork, the Justice Department then declared the Redskins...
Former Pittsburgh Steelers owner and chairman Dan Rooney passed away earlier this month at the age of 84. A transcendent figure around the sports world, those within football took time to pay their respects following his death.An Ambassador to Ireland under Barack Obama, the former president also took time out of his schedule to attend Rooney's funeral.Needless to say, the respect...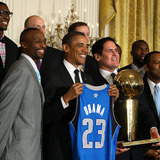 Barack Obama has some time on his hands now that he is the former leader of the free world. The former president gave up his "cushy" gig at the White House back in January and has since been seen traveling the world. Private islands. Trips to New York City. You name it, Obama has been there.Maybe as an attempt to help the former president pass some time, Dallas Mavericks owner Mark...
Barack Obama, you may have noticed, is no longer the President. Instead of dealing with the daily grind of being the leader of the free world, Obama is now enjoying some well-earned free time, which recently involved going kitesurfing with Richard Branson in the British Virgin Islands.But as everyone who knows anything about Obama, his real athletic pursuit is basketball. While his...
MORE STORIES >>
Entertainment News

Delivered to your inbox

You'll also receive Yardbarker's daily Top 10, featuring the best sports stories from around the web. Customize your newsletter to get articles on your favorite sports and teams. And the best part? It's free!