We've updated our Privacy Policy.
By continuing to use this site, you are agreeing to the new Privacy Policy.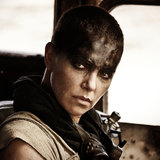 Hollywood is often lazy. It looks at what works in the past, and it tries to replicate its success again (and, sometimes, again and again after that). Oftentimes, these attempts at rehashing the old fail miserably. But once in a while, a modern take on an old idea turns out pretty well. With the reboot of "Tomb Raider" set to hit theaters on March 16, here are 20 examples of reboots...
The second weekend of the NBA playoffs is over, and the only thing we've resolved is that the Indiana Pacers are going home, and David Fizdale is not a numbers guy, but he knows when things aren't adding up. To honor the high achievers and shame the slumpers, we are presenting a set of awards. Because only one team can hoist the Larry O'Brien Trophy each year (and it's the Warriors...
MORE STORIES >>
Entertainment News

Delivered to your inbox

You'll also receive Yardbarker's daily Top 10, featuring the best sports stories from around the web. Customize your newsletter to get articles on your favorite sports and teams. And the best part? It's free!