We've updated our Privacy Policy.
By continuing to use this site, you are agreeing to the new Privacy Policy.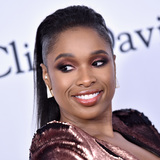 "American Idol" is back, baby! Do you miss it? Well, it's OK if you don't, as it ended in 2016 due to massively declining ratings over its incredible, record-breaking run. Now it's being revived for 2018 with a whole new set of judges, and everyone's wondering whether or not this is going to produce a genuine new music superstar or flame out despite all of its good intentions.No...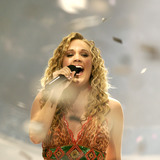 "American Idol" is coming back after being on hiatus for two years! Season 16 will feature a new network – ABC, instead of Fox – and new judges in Katy Perry, Luke Bryan, and Lionel Richie. In celebration of the return of America's biggest singing competition, here are the 20 greatest performances in "American Idol" history.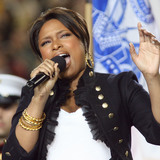 Saturday, Mar. 3 is National Anthem Day (you had this marked on your calendar, right?), which is as good of an excuse as any to revisit the most memorable renditions of "The Star-Spangled Banner" we've been treated/subjected to over the years. The best versions are often the most adventurous; alas, the same can be said of the biggest debacles. Here are 20 performances that filled...
LIKE WHAT YOU SEE?
GET THE DAILY NEWSLETTER:
Nobody ever said the world was fair... especially when it comes to the world of film, which requires an incredible amount of skill, timing and luck in order to find both success and recognition. While veteran actors like Tom Cruise, John Travolta and Glenn Close are still waiting for their first Academy Award win alongside directors like Quentin Tarantino, Brian De Palma, and Spike...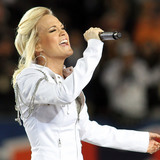 The Super Bowl halftime show gets all the love, but it's the national anthem that really sets the tone for the game. It's a wonderful little appetizer that sets the mood for kickoff, and the big game wouldn't be the same without it. So in honor of this long-underrated tradition, we went back 50 years and ranked each and every Super Bowl anthem performance.
We here at BadCulture (and by we I mean me) are huge fans of Jennifer Hudson. Her personality, her voice, basically all things Jennifer Hudson. Why doesn't she have her own show? Like an oasis in the desert, this morning I came across Glamour Magazine's video: "Everything Sounds Better When Jennifer Hudson Sings It" I'm sure you've heard the old adage, "She/He could sing the phone...
MORE STORIES >>
Entertainment News

Delivered to your inbox

You'll also receive Yardbarker's daily Top 10, featuring the best sports stories from around the web. Customize your newsletter to get articles on your favorite sports and teams. And the best part? It's free!