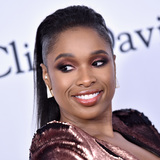 "American Idol" is back, baby! Do you miss it? Well, it's OK if you don't, as it ended in 2016 due to massively declining ratings over its incredible, record-breaking run. Now it's being revived for 2018 with a whole new set of judges, and everyone's wondering whether or not this is going to produce a genuine new music superstar or flame out despite all of its good intentions.No...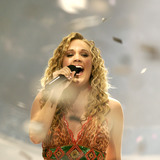 "American Idol" is coming back after being on hiatus for two years! Season 16 will feature a new network – ABC, instead of Fox – and new judges in Katy Perry, Luke Bryan, and Lionel Richie. In celebration of the return of America's biggest singing competition, here are the 20 greatest performances in "American Idol" history.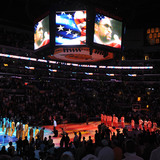 Fifty years ago, the Star Spangled Banner did not have the innate connection to sports that it does today. Certainly, the anthem and how athletes reacted to it was not a dynamic that received much scrutiny like it does in the present, though the 1968 Summer Olympics proved a notable exception. Still, it was performed before sporting events, and when the stage was big enough, like...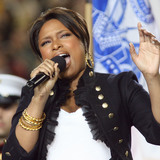 Saturday, Mar. 3 is National Anthem Day (you had this marked on your calendar, right?), which is as good of an excuse as any to revisit the most memorable renditions of "The Star-Spangled Banner" we've been treated/subjected to over the years. The best versions are often the most adventurous; alas, the same can be said of the biggest debacles. Here are 20 performances that filled...
Well, that was exciting. Two weeks of build up for Sunday's Super Bowl LII between the Philadelphia Eagles and New England Patriots, and the two teams did not let us down. From a first half full of trick plays to a second half filled with record-breaking performances, this Super Bowl will go down as one of the single greatest ever played.In the end, Philadelphia pulled off one of...
Before I get into scribbling out my thoughts of Whitney Houston, I would like you all to watch this video if you could. Just take about four minutes of your time, watch, and listen. I believe I can sum up this departed musical icon with just this video as a visual example. Related posts: Remembering Whitney Houston 1963-2012 Legacy is Priceless – What WWE Is Doing Right with Legacy...
MORE STORIES >>
Entertainment News

Delivered to your inbox

You'll also receive Yardbarker's daily Top 10, featuring the best sports stories from around the web. Customize your newsletter to get articles on your favorite sports and teams. And the best part? It's free!