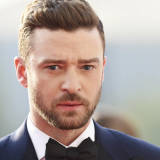 As time ebbs on slowly but without pause, there is one constant that will remain: the world will always go nuts for a good boy band.Whether they are manufactured together as a glossy, disposable product or comprised of real musicians with real talent, boy bands tend to be flashes in the pan when it comes to capturing the cultural zeitgeist. However, talent has a way of rising to...
MORE STORIES >>
Entertainment News

Delivered to your inbox

You'll also receive Yardbarker's daily Top 10, featuring the best sports stories from around the web. Customize your newsletter to get articles on your favorite sports and teams. And the best part? It's free!