We've updated our Privacy Policy.
By continuing to use this site, you are agreeing to the new Privacy Policy.
Those rascally mascots are back at it! The ACC Tournament is well under way (Sort of...does Pitt still count, or have relegation rules not kicked in yet?) in Brooklyn, which means fans and teams of the greatest basketball conference in the history of ever have taken over New York. What it also means is that the mascots of the ACC teams have also invaded the city. Mascots sightings...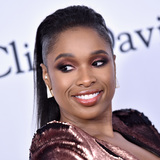 "American Idol" is back, baby! Do you miss it? Well, it's OK if you don't, as it ended in 2016 due to massively declining ratings over its incredible, record-breaking run. Now it's being revived for 2018 with a whole new set of judges, and everyone's wondering whether or not this is going to produce a genuine new music superstar or flame out despite all of its good intentions.No...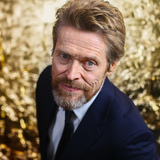 The problem with an Oscar-caliber role is that for the rest of your career, people tend to think of you only as that character; not as a human person who laughs at how poorly they play boardgames like Catchphrase, possessing good dance moves and a surprisingly solid basketball shot. While we never truly get to see behind a performer's mask, it's fun when we get to catch glimpses...
LIKE WHAT YOU SEE?
GET THE DAILY NEWSLETTER: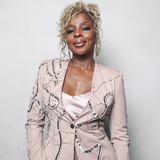 Being an artist is more than just being an artist – you have to work the circuit to make sure people buy into your creation. The best talk show hosts know this isn't always a fun duty for shy writers, cagey directors and actors who value their privacy, and only the very talented know how to delicately and expertly tease out the funniest and most personal stories their guests are...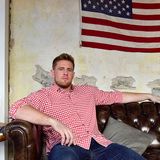 Houston Texans defensive end J.J. Watt has had a busy week. He got into it with PFT's Mike Florio on Twitter just a few days ago, after posting a photo of himself in a rather-slim USMNT jersey. He appeared on Jimmy Kimmel's "The Tonight Show" on Friday night and he and Jimmy Fallon battled it out while playing an egg-related game. Raw eggs were cracked, hard-boiled eggs were picked...
The 2016 NBA Draft is just two days away and it was reported on Tuesday that LSU's Ben Simmons would be drafted first overall by the Philadelphia 76ers. It looks like he is already getting in the Philly spirit during his appearance on "The Tonight Show with Jimmy Fallon" Tuesday night. Simmons spoke with Fallon about growing up growing up in Australia, his time at LSU and the upcoming...
You have to see what happened to Meghan Trainor on Thursday while she was performing on stage during "Fallon Tonight." After putting on a solid performance, she tried to close out with a bang. That's exactly what happened, but it wasn't really what she was going for. Trainor was finishing the song "Me Too," and tried to spin around dramatically, but got trolled by her platform shoes...
When Jimmy Fallon does a parody, he goes ALL THE WAY in. Known for his vast arsenal of impressions and talent, Fallon took his talents to another level with his latest spoof. In honor of the Fox smash hit 'Empire' returning for it's second season on Wednesday, Fallon and crew spoofed the show and it was perfection. Look for appearances from Taraji P. Henson, Terrence Howard and of...
MORE STORIES >>
Entertainment News

Delivered to your inbox

You'll also receive Yardbarker's daily Top 10, featuring the best sports stories from around the web. Customize your newsletter to get articles on your favorite sports and teams. And the best part? It's free!