We've updated our Privacy Policy.
By continuing to use this site, you are agreeing to the new Privacy Policy.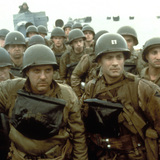 Truth is often stranger (and more entertaining!) than history, which is why so many films are based on true stories. This includes countless movies based on actual military or other governmental agency operations, like the upcoming film "7 Days in Entebbe," which recounts Operation Entebbe (also called Operation Thunderbolt), a terrorism-related hostage rescue undertaken by commandos...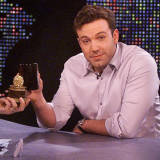 From its humble beginnings in founder John J.B. Wilson's living room to its now 38th year, the Golden Raspberries are a mock award that "celebrates" the worst in film. Now as we know, bad is as subjective as good, but sometimes bad isn't that bad at all, so in honor of this year's Razzies, we take a look at 20 winners who didn't deserve to win, because there's always something worse.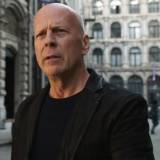 There's just something cathartic about a good revenge flick. Every day, something has us feeling wronged and deep down inside, we'd just like a little payback. Luckily, we have revenge films, like Eli Roth's remake of "Death Wish" heading towards theaters, and to get you ready, we've compiled our own list of the 25 best revenge films of all time.
LIKE WHAT YOU SEE?
GET THE DAILY NEWSLETTER: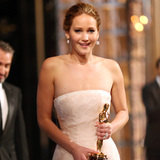 Everyone loves a good movie, and every once in awhile, the ceremony which hands out the film industry's highest honors can be just as entertaining as any blockbuster. We remember the hilarious hosts, the dramatic and touching speeches, and the occasional stunning upset of a category win, making for great water cooler talk the next day. Yet even more than that, we remember the jokes...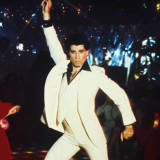 In the most simplistic of terms, yes, the soundscape of the '70s was defined by disco, but literally no one – including the very band that helped launch it into the mainstream – had any idea it would turn into a decade-defining cultural movement. While it's been a full 40 years since a folk-rock band of brothers turned mirror balls into year-round dance floor mistletoe, let's not...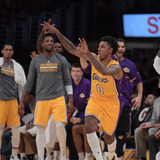 Nick Young again demonstrated why he goes by the "Swaggy P" moniker with a pre-celebration for the ages during the Los Angeles Lakers' 116-102 victory over Memphis Grizzlies on Tuesday night. Young, after launching up a three but before the ball finding the bottom of the net, engaged in a frenetic act of demonstrative pelvic thrusts. Young's three-pointer from up top ultimately...
A deal was struck at the Cannes Film Festival in which Saban Films picked up the North American rights to the action thriller I Am Wrath, starring John Travolta as
John Travolta will star as famed attorney Robert Shapiro in the FX anthology American Crime Story: The People v. O.J. Simpson. Shapiro was the most prominent member of Simpson's legal "Dream
MORE STORIES >>
Entertainment News

Delivered to your inbox

You'll also receive Yardbarker's daily Top 10, featuring the best sports stories from around the web. Customize your newsletter to get articles on your favorite sports and teams. And the best part? It's free!