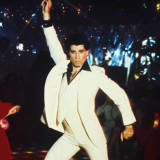 In the most simplistic of terms, yes, the soundscape of the '70s was defined by disco, but literally no one – including the very band that helped launch it into the mainstream – had any idea it would turn into a decade-defining cultural movement. While it's been a full 40 years since a folk-rock band of brothers turned mirror balls into year-round dance floor mistletoe, let's not...
CC Sabathia reportedly was spotted at Silver Hill Hospital, a costly and celebrity friendly rehab facility in New Canaan, Conn., per an eyewitness account by a fellow patient. "I saw him walking in here this morning," the patient told the New York Daily News. "He looked kind of sad. He's a big guy. I know he probably doesn't want to be here, but I think that he did a brave thing...
MORE STORIES >>
Entertainment News

Delivered to your inbox

You'll also receive Yardbarker's daily Top 10, featuring the best sports stories from around the web. Customize your newsletter to get articles on your favorite sports and teams. And the best part? It's free!