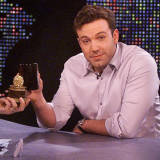 From its humble beginnings in founder John J.B. Wilson's living room to its now 38th year, the Golden Raspberries are a mock award that "celebrates" the worst in film. Now as we know, bad is as subjective as good, but sometimes bad isn't that bad at all, so in honor of this year's Razzies, we take a look at 20 winners who didn't deserve to win, because there's always something worse.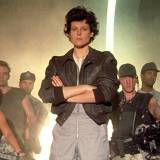 When it comes to science fiction movies and television shows, the genre is almost entirely a boys' club. That's especially true when it comes to being behind the camera (I dare you to name me a genre female director without first looking it up). But women have always played a prominent role in the genre, portraying heroines and villains in futuristic dystopian worlds, in galaxies...
MORE STORIES >>
Entertainment News

Delivered to your inbox

You'll also receive Yardbarker's daily Top 10, featuring the best sports stories from around the web. Customize your newsletter to get articles on your favorite sports and teams. And the best part? It's free!