We've updated our Privacy Policy.
By continuing to use this site, you are agreeing to the new Privacy Policy.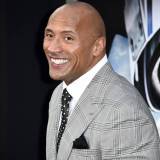 With "Geostorm" poised to lay waste to multiplexes this Friday, now's as good a time as any to ask why we love watching the utter obliteration of vehicles, buildings, cities, continents and whole planets. And why are we do we keep going back to these movies when they tend to insult our intelligence with their implausible setups and unbelievably stupid plot twists? There's some kind...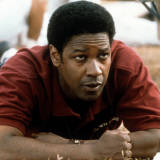 When Hollywood goes hunting for captivating drama, they need look no further than the world of sports. All the elements are there: the thrill of victory, the agony of defeat, triumph over adversity and healing in the face of tragedy. Sometimes filmmakers work a variation on a real-life event (e.g. "Rocky" was inspired by the Muhammad Ali-Chuck Wepner fight), but they're just as likely...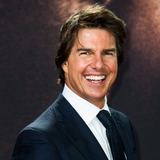 Tom Cruise has been one of the world's most popular movie stars since 1983's "Risky Business." A combination of cocky charm, god-given good looks and unflagging intensity regardless of the role, he demands your attention. He's got it all. So why does he insist on risking his life performing stunts that would make Jackie Chan think twice (before doing it, of course)? Cruise loves...
LIKE WHAT YOU SEE?
GET THE DAILY NEWSLETTER:
In a near-perfect match of endorser and product, New England Patriots tight end Rob Gronkowski is set to launch his own brand of hot sauce. Fittingly, it's called Gronk's Hot Sauce, a "12-ounce sauce made from cayenne and habanero peppers," per a WCVB report. Given Gronkowski's fiery personality and the spiciness inherent to a typical hot sauce, it's a brilliant marketing combination...
Nick Saban had a little advice for his quarterback Blake Sims before Saturday's SEC Championship Game against Missouri: "Be Cool Hand Luke." It was a reference to the classic Paul Newman film but, unfortunately for Saban, Luke was considered cool way before the 22-year-old QB's was even born and the coach had to explain who he was. Saban A video posted by Michael (@mshamtbl...
During twilight of Oct. 3, 1956, Paul Newman hustled through the stage entrance of the Mansfield Theatre, an august Broadway institution on West 47th Street in Manhattan.  Before he achieved icon status in the 1961 movie The Hustler, Newman plied his acting trade in theater and live television dramas. But his appearance at the Mansfield did not require acting. Newman arrived at...
A grand old trope of sports movies is the scheming, evil owner who secretly wants his/her team to lose. That's what makes the Cleveland Indians appealing in Major League. It's the real deal behind Paul Newman's sorry team in Slap Shot (greatest sports movie of all time, FWIW).Add the 2013 Yankees to this list. With so many one-and-done contracts, the Steinboys are basically betting...
MORE STORIES >>
Entertainment News

Delivered to your inbox

You'll also receive Yardbarker's daily Top 10, featuring the best sports stories from around the web. Customize your newsletter to get articles on your favorite sports and teams. And the best part? It's free!