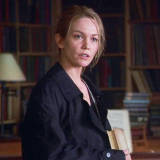 An Academy Award nomination is no guarantee of lasting prominence. The nominees of one year could quickly be forgotten the next; even winners occasionally get dumped from our collective memory. Sometimes, it's just as well; every year there are at least a few overpraised movies and performances that deserve to be lost to the passage of time. But there's a lot of great work that either...
Nobody ever said the world was fair... especially when it comes to the world of film, which requires an incredible amount of skill, timing and luck in order to find both success and recognition. While veteran actors like Tom Cruise, John Travolta and Glenn Close are still waiting for their first Academy Award win alongside directors like Quentin Tarantino, Brian De Palma, and Spike...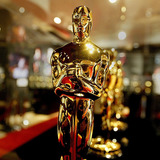 Whether it's "Citizen Kane" or "Saving Private Ryan" or Sylvester Stallone, there will always be films and actors who end up getting the short end of the Oscar stick, despite all indications that they're the better nominees. Each year, movie fans debate whether or not their favorite films got the respect and awards due to them, and every year, some favorites get snubbed. Let's look...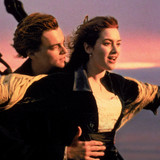 Here are two universal truths: Love hurts, and we can't get enough of sad love songs or films. Call it cathartic, or maybe just therapeutic, but our obsession with unhappy endings is a cinematic cottage industry. But then maybe it's the idea of love being just as important through good times and bad. Well, to celebrate yet another Valentine's Day, here is a list of 20 films tug at...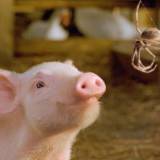 "Peter Rabbit," a CGI/live action hybrid movie based on the Beatrix potter children's book about an anthropomorphic farm animal voiced by James Corden, will hit theaters nationwide this Friday. The general critical consensus is that the movie is not good – two common threads found in the reviews is how insufferable Corden is in it and how the movie completely doesn't get the tone...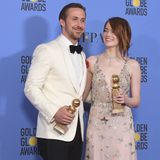 Since 1951, the Hollywood Foreign Press Association (HFPA) has bestowed awards upon its picks for the best in television and film. For many of those years, a Golden Globe win signaled potential Oscar gold. Since the awards show's inception, the Golden Globes accurately selected 43 of 65 possible Oscar wins for Best Picture.Since awards for Best Picture are given for both Drama and...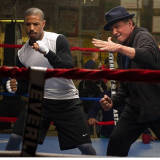 Finding something to watch on a streaming service can be daunting because of the overabundance of options. There's always a new and exciting original series, plenty of Hollywood blockbusters, and, heck, reruns of old favorites available to watch. Sports movies are a special breed. For the most part, they hit similar beats: meet the team, here's the coach keeping it all together,...
This sounds like it should be the title of spy thriller starring a young Robert Redford or Charles Bronson, but instead it is exactly what the title says--the hockey team's mascot, a condor, got loose before the game Saturday night. Saying 'gone wild' is a little unfair. The poor bird looked more like he was looking for a way out than anything else. It's something to see how jumpy...
Actor Robert Redford said he wanted to film the baseball classic, "The Natural," at Wrigley Field but couldn't because the ballpark didn't have lights at the time.
MORE STORIES >>
Entertainment News

Delivered to your inbox

You'll also receive Yardbarker's daily Top 10, featuring the best sports stories from around the web. Customize your newsletter to get articles on your favorite sports and teams. And the best part? It's free!