We've updated our Privacy Policy.
By continuing to use this site, you are agreeing to the new Privacy Policy.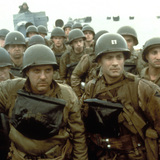 Truth is often stranger (and more entertaining!) than history, which is why so many films are based on true stories. This includes countless movies based on actual military or other governmental agency operations, like the upcoming film "7 Days in Entebbe," which recounts Operation Entebbe (also called Operation Thunderbolt), a terrorism-related hostage rescue undertaken by commandos...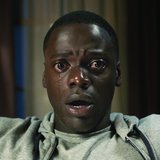 It's anyone's guess to which movie will win the Oscar for Best Picture this year. The group of nominees include some of the best films to come out of Hollywood in a long time. But how good are 2018 nominees in comparison to those nominated in previous years? To answer that question, we've ranked every group of nominees from the last two decades, from worst to best. 
George Clooney could charm any woman in the world, but he cannot get his paws on tickets for the London Olympics for love nor money. The Hollywood star is the favorite to land the Best Actor Oscar this year but his mind is on a bigger prize -- front-row seats for the track and field events at the Games this summer. "I think it's fantastic that the Olympics are coming to London...
MORE STORIES >>
Entertainment News

Delivered to your inbox

You'll also receive Yardbarker's daily Top 10, featuring the best sports stories from around the web. Customize your newsletter to get articles on your favorite sports and teams. And the best part? It's free!