We've updated our Privacy Policy.
By continuing to use this site, you are agreeing to the new Privacy Policy.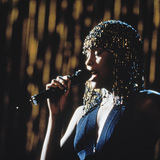 In 1992, Kevin Costner and Whitney Houston starred in "The Bodyguard," which is probably most famous for its soundtrack and Houston's hit song, "I Will Always Love You." The album won a Grammy for Album of the Year, was certified 18x platinum, and is the best-selling soundtrack of all time.However, the famous track was actually written and record by country legend Dolly Parton nearly...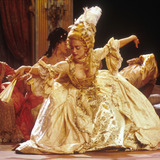 Ever since MTV began dishing out Video Music Awards in 1984, the most cherished prize has been Video of the Year. As is the case with most awards shows, they've gotten it wrong far more often than they've gotten it right. Video of the Year has been up to a public vote on MTV's website since 2009, and, amazingly, the right-wrong ratio has changed much. Still, no matter who's doing...
Don't Cha hate it when your exes get into your head? That's likely how Grigor Dimitrov feels following a disastrous performance Tuesday at a Wimbledon tune-up match in Stuttgart, Germany. During a changeover, a clever DJ decided to troll the Bulgarian tennis ace by blaring the Pussycat Dolls' hit single, "Don't Cha," featuring lead vocals...
LIKE WHAT YOU SEE?
GET THE DAILY NEWSLETTER:
There are three things you have to know before watching this video:1. This is Grigor Dimitrov, the Bulgarian tennis player who once resided in the top 10 before plummeting to a current rank of No. 36. He was playing a Wimbledon tune-up on Tuesday in Stuttgart, Germany.2. During this changeover, which was filled with the DJ playing the 2005 Pussycat Dolls hit Don't Cha, Dimitrov led...
MORE STORIES >>
Entertainment News

Delivered to your inbox

You'll also receive Yardbarker's daily Top 10, featuring the best sports stories from around the web. Customize your newsletter to get articles on your favorite sports and teams. And the best part? It's free!