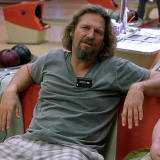 It's a stoned-cold fact: marijuana has been an integral part of some of our favorite comedies for at least 40 years. Some of the highest-caliber movies feature the highest-possible characters – and often the highest audience members. Look, it's a joint effort. With the release this week of "Gringo," an action comedy about marijuana pills, Mexico, cartels, and kidnapping, we want...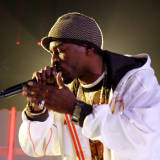 With one of the all-time greatest rappers, Rakim, turning 50 on Jan. 28, and the legendary Jay-Z going to into the Grammy awards this weekend with a whopping eight nominations, we're ranking the greatest male rappers to ever rock the mic. As Rakim says, "Remember me, the one you got your idea from."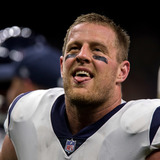 Hip-hop legend Snoop Dogg was live in concert in Houston on Saturday night. It was a surprise appearance for the icon at Day For Night at Post HTZ club in Houston.While performing, Dogg could be seen wearing a J.J. Watt Houston Texans jersey. And to say that Watt himself was excited would be an understatement. A legend in Houston due to his dominating on-field performance and altruistic...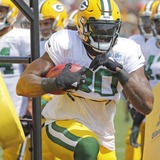 Athletes and musicians teaming up to produce tracks is now a thing that has become quite common, but a recent collaboration between Packers tight end Martellus Bennett and rapper Snoop Dogg is actually pretty good.Bennett apparently recorded the track — "Take A Flight" — earlier in the summer when he was in LA, and here's what he had to say about it on Instagram. Here's the caption...
Shaquille O'Neal became the eighth person to have a statue in their likeness outside Staples Center in Los Angeles, and in true Shaq form, the ceremony brought lots of awesomeness.After spending the first four seasons of his NBA career with the Orlando Magic, O'Neal signed with the Lakers as a free agent in 1996. He would go on to play eight seasons in Los Angeles, helping them to...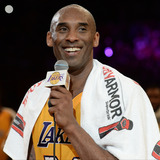 Life after basketball has been quite entertaining for Kobe Bryant so far. He's hung out with Snoop Dogg, had dinner with Jackie Chan in China and was now recently in Italy, where he recently cruised around an Italian racetrack in a Ferrari F12. Kobe posted a video on Instagram which shows him racing around the track in Maranello, Italy. Check out the Ferrari as it whizzed by. ...
Leave it to vendors in New York City to look to cash in on one man's misfortune. Less than two weeks after former Mississippi offensive tackle Laremy Tunsil dropped in the 2016 NFL Draft due to a leaked video showing him smoking marijuana out of a gas mask, a specific piece of paraphernalia can by found on the streets in New York City: Via @MichaelDelTufo these r 4 sale on NYC...
Snoop Dogg showed up at the Denver Broncos' final Super Bowl media availability of the week Thursday on behalf of "The Rich Eisen Show," and he took some focus off the players for the first time in days. He also had an entertaining exchange with Peyton Manning. Like any diligent reporter, Snoop asked Manning if he could hook him up with a 50-percent discount on Papa John's pizza...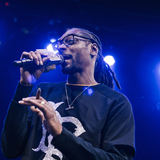 After their 23-16 Divisional Round victory over Pittsburgh, the Denver Broncos had some f-to-the-fizzle fun at the expense of hip-hop mogul and noted Steelers fan Snoop Dogg. The Broncos' official Twitter account trolled Snoop on Monday morning by sending out a GIF of the rapper dancing in reference to Sunday's win. Woke up this morning like ... pic.twitter.com/jQmkNsqhBY —...
Snoop Dogg's son Cordell Broadus recently dropped out of the college football program at UCLA to explore his creative talents and to perhaps follow in the footsteps of a certain popular NFL running back. The new craft Broadus has taken up is designing some pretty spiffy looking men's underwear. Founder of PSD, Curt Flaitz teamed up with Broadus and talked highly of Broadus' creative...
MORE STORIES >>
Entertainment News

Delivered to your inbox

You'll also receive Yardbarker's daily Top 10, featuring the best sports stories from around the web. Customize your newsletter to get articles on your favorite sports and teams. And the best part? It's free!