We've updated our Privacy Policy.
By continuing to use this site, you are agreeing to the new Privacy Policy.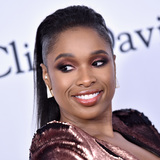 "American Idol" is back, baby! Do you miss it? Well, it's OK if you don't, as it ended in 2016 due to massively declining ratings over its incredible, record-breaking run. Now it's being revived for 2018 with a whole new set of judges, and everyone's wondering whether or not this is going to produce a genuine new music superstar or flame out despite all of its good intentions.No...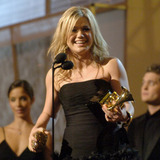 "American Idol," the titan of reality TV talent shows, ended its 15-year run in 2015 but not before it completely changed the landscape of television as we know it. Not only did it fill the pockets of television executives, dozens of singers and musicians have lived their dreams because of these shows.But this is not a recent phenomenon.Amateur contests on television have a history...
MORE STORIES >>
Entertainment News

Delivered to your inbox

You'll also receive Yardbarker's daily Top 10, featuring the best sports stories from around the web. Customize your newsletter to get articles on your favorite sports and teams. And the best part? It's free!