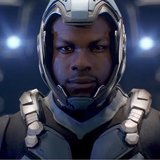 With attendance at theaters decreasing every year, filmgoers are looking for reasons to spend their money for the best experiences possible. Luckily, 2018 promises to bring more bang for the buck as this year's offering of films simply begs viewers to grab their favorite bucket of popcorn and see this list of 20 films on the largest screen possible.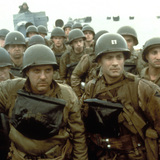 Truth is often stranger (and more entertaining!) than history, which is why so many films are based on true stories. This includes countless movies based on actual military or other governmental agency operations, like the upcoming film "7 Days in Entebbe," which recounts Operation Entebbe (also called Operation Thunderbolt), a terrorism-related hostage rescue undertaken by commandos...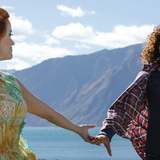 This Friday, Disney will premiere "A Wrinkle In Time," the Ava DuVernay adaptation of the 1962 novel written by Madeleine L'Engle about a time- and space-traveling girl in search of her father. The film is one of the most anticipated theatrical releases in recent memory thanks in large part to its director and its star-studded cast (Oprah Winfrey, Reese Witherspoon, and Mindy Kaling...
In the mid-90's Tom Cruise made what is probably his finest movie to date and helped launch the career of Cuba Gooding Jr. in the hit movie about a sports agent with a conscious Jerry Maguire. The movie gave fans a good look at the life and times of a big time sports agent, but in a fictionalized Hollywood kind of way.Want to see the real deal? Thanks to a new series that will be...
Movies As well as a copy of the movie on Blu-ray!
LIFE IMITATING ART
Two western Pennsylvania high schools — whose football teams portrayed rivals in the the 1983 Tom Cruise movie "All the Right Moves" — will play in replica uniforms of the fictionalized teams in the same stadium where the movie's climatic game was played.On Friday, Johnstown players will wear the black-and-gold of Ampipe — the fictional team Cruise's headstrong character Stefan Djordjevic...
Few movie stars have as broad and diverse a catalog of movies to choose a a top 10 list from as Tom Cruise. With his newest movie Rock of Ages now out, in which he plays a rock star, it feels like good timing to look back on his long and rather illustrious career. But a Tom Cruise favorite movie list is not an easy list to compile. Tom Cruise (Photo by LEON NEAL/AFP/Getty Images...
MORE STORIES >>
Entertainment News

Delivered to your inbox

You'll also receive Yardbarker's daily Top 10, featuring the best sports stories from around the web. Customize your newsletter to get articles on your favorite sports and teams. And the best part? It's free!