We've updated our Privacy Policy.
By continuing to use this site, you are agreeing to the new Privacy Policy.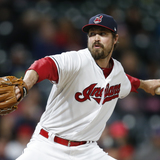 No area of the game has undergone a more dramatic overhaul in recent years than the role of the reliever. Long gone are the days of burnt-out starters hidden in the bullpen as a walking path to the closer. Nowadays, the bullpen may be the most intricately constructed part of any team.The Kansas City Royals crafted their way to a pair of World Series appearances, including a victory...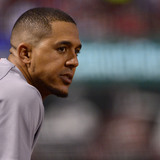 The Mariners were linked to Jon Jay back in November, and ESPN's Buster Olney (subscription required) reports that Seattle had enough interest to offer Jay a three-year contract.  The two sides didn't reach an agreement, however, and Jay's free agent sojourn only ended last week when he signed a one-year, $3MM deal with the Royals.  It's easy to second-guess Jay's decision in hindsight...
How the Astros choose to deploy Chris Devenski in 2018 will be interesting to watch. Chris Devenski struck out 31.7% of the batters he faced last season. Only Ken Giles with 33.6% finished with a higher strikeout percentage than Devenski out of all qualified relievers for the Astros...
LIKE WHAT YOU SEE?
GET THE DAILY NEWSLETTER: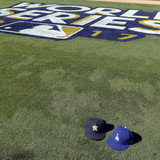 Okay, okay—can we get back to baseball please? Glad you asked, because we've got some good news—the World Series starts tomorrow! Not only that, but we should be in for quite a showdown. After all, we're talking about two teams with over 100 wins facing off against one another. Bet you can't guess when that last happened. 1970, in a series between the Baltimore Orioles and Cincinnati...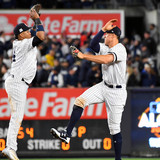 If nothing else this postseason, perhaps these managers will learn to be a little more patient.We get it—you want to put an end to the first sign of trouble, and quickly. But you're going to lift Lance McCullers Jr.—who was marvelous Tuesday afternoon—after 81 pitches simply because he surrendered a solo home run to Aaron Judge? The same Aaron Judge who slugged 52 home runs during...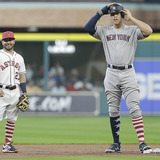 Anyone who was hoping for Cleveland to get another shot at breaking the now longest running World Series drought is probably shellshocked after the Yankees finished them off on Wednesday night. Even though they went down to a two-game deficit right off the bat, New York was able to rattle off three wins in a row, with the clincher coming against potential Cy Young-winner Corey Kluber...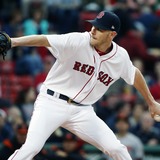 Welcome to this week's edition of Three Up, Three Down — your weekly catch-up of the three best highlights (and lowlights) from around the league. We're here for all of the cheers and the jeers, because it's baseball. You can't have a winner without someone losing along the way.This week, all continue to rise for a judge holding court, we marvel at someone good in D.C. (for once...
CLEVELAND – Like so many others, Chris Devenski watched in fascination last October. He observed, on the flat-screen television of his offseason home in San Diego, as Cleveland continuously elected not to save their best arm, Andrew Miller, for the ninth inning, but rather to utilize him in high-leverage situations earlier in the game. Unlike the many other major-league pitchers...
I got to participate in the voting for last season's American League Rookie of the Year award. Like almost everyone else, I agonized over whether to go with Gary Sanchez or Michael Fulmer, before ultimately settling on the latter. Tyler Naquin rounded out my ballot. It was the most common ballot — there were a dozen, out of 30, that read like mine. If I had a fourth-place slot, I...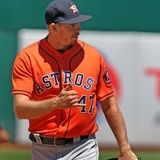 In the second half of the double-header between the Twins and Astros today, Chris Devenski will take the mound for the Astros. He owns an 80 mph changeup and a 92 mph fastball, give or take some ticks, and that differential is the fourth-biggest one among starting pitchers since 2014. That fact alone should make his changeup a great one when it comes to whiffs. We've known for a...
MORE STORIES >>
Astros News

Delivered to your inbox

You'll also receive Yardbarker's daily Top 10, featuring the best sports stories from around the web. Customize your newsletter to get articles on your favorite sports and teams. And the best part? It's free!