We've updated our Privacy Policy.
By continuing to use this site, you are agreeing to the new Privacy Policy.
The Royals on Thursday named Danny Duffy as their starter for their Opening Day game on March 29 against the White Sox. This will be his second consecutive Opening Day start.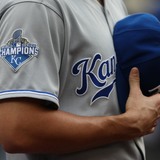 The Kansas City Royals hosted an anti-pornography seminar last week for players and coaches, which should somehow not come as a surprise given what general manager Dayton Moore had to say last season on the topic.The Royals were assisted by Fight the New Drug, an anti-pornography organization that aspires to raise "awareness on its harmful effects using only science, facts, and personal...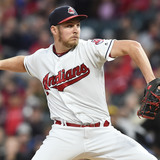 Here's the latest from the game's central divisions: Royals lefty Danny Duffy says he is throwing pain free after an offseason elbow clean-up, as MLB.com's Jeffrey Flanagan reports. "Honestly, I had forgotten what it felt like to throw without any pain or discomfort," says Duffy. That's good news for Kansas City, as the organization will expect the southpaw to lead an uncertain...
LIKE WHAT YOU SEE?
GET THE DAILY NEWSLETTER: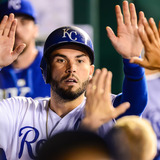 The market for Eric Hosmer appears to be heating up, according to a report from Bob Nightengale of USA Today. He cites sources "close to Hosmer" that say the first baseman has received nine-figure offers from both the Padres and the Royals.San Diego, per the report, has dangled a seven-year deal at a healthy $140MM price tag — about $20MM more than had previously been suggested....
With the winter meetings in full swing, teams are actively looking to improve their teams via free agency.  A name that has been tossed around is Kansas City Royals starter Danny Duffy. The Royals will most likely lose stars Lorenzo Cain, Mike Moustakas, and Eric Hosmer to free agency and thus will most likely be looking to rebuild and trade Duffy for younger prospects. The Nationals...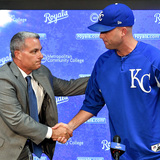 Kansas City Royals general manager Dayton Moore held a press conference Tuesday to address pitcher Danny Duffy's DUI arrest Sunday. That is hardly surprising. What may be slightly surprising is how Moore arguably veered off-course and strayed off-topic by bringing up such topics as as pornography and domestic violence.Moore mentioned in his comments how the Royals have made it a...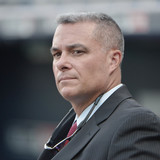 In the wake of Danny Duffy's DUI arrest, Royals general manager Dayton Moore was asked about how the team will be disciplining him down the road, as well as possibly handle other incidents that may pop up.Moore seemed to be well-prepared for the questions, and had a long response ready to go.The thing is that it was a bit off-topic, and made connections between pornography, domestic...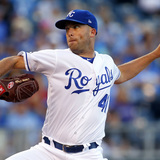 Kansas City Royals starting pitcher Danny Duffy was reportedly cited for driving while under the influence after he passed out behind the wheel of his car over the weekend.According to Kevin Kietzman of Sportsradio 810 WHB, police were called at around 7:30 p.m. Sunday when Duffy fell asleep in his car while waiting in line at a Burger King drive-thru. The pitcher apparently caused...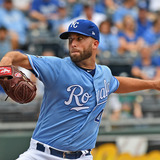 It's been a rough few days for Kansas City Royals pitcher Danny Duffy. He was placed on the 10-day DL Saturday after suffering an injury to his elbow. Then on Sunday night he was cited for driving under the influence.According to police, via the Kansas City Star, Duffy was cited around 8 p.m. Sunday night in Overland Park, an upscale suburb of Kansas City. The police department could...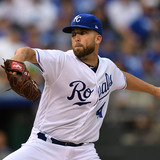 Kansas City Royals pitcher Danny Duffy has as many drug tests as he has starts in 2017, and he's not particularly thrilled about it.Duffy has been limited to 12 starts in 2017, but it turns out that he's had that many drug tests as well — and he's about fed up. MLB's drug testing policy is supposedly random, but there have been some players caught in its crosshairs to make it look...
MORE STORIES >>
Royals News

Delivered to your inbox

You'll also receive Yardbarker's daily Top 10, featuring the best sports stories from around the web. Customize your newsletter to get articles on your favorite sports and teams. And the best part? It's free!