We've updated our Privacy Policy.
By continuing to use this site, you are agreeing to the new Privacy Policy.
The story of the various baseball organizations that collectively formed the Negro Leagues over the first half of the 20th century is vital to telling the story of the game to this day.This list highlights the legacies of the greatest black players during the segregated era of professional baseball. Ranging from the Negro Leagues to Cuban and Mexican pro leagues and the barnstorming...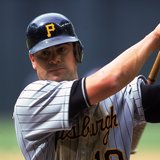 The Pittsburgh Pirates are one of Major League Baseball's long-standing franchises, so it is easily believed that a number of great players played and stayed with the team. Can you name every player that played the most games for the Pirates at each position? Clue: Position-Number of games played (or started for the pitcher)/Years active with the team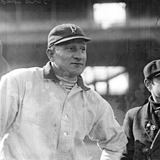 Can you name every player with a retired number on the Pittsburgh Pirates?
LIKE WHAT YOU SEE?
GET THE DAILY NEWSLETTER:
An extremely rare Honus Wagner card from 1909 sold at auction last weekend for a whopping $1.32 million. What is perhaps most surprising, as noted in a Los Angeles Times report, is that experts are deeming the purchase something of a bargain, especially in light of what other Wagner cards have sold for in the...Read More The post Honus Wagner card sells at auction for a 'bargain...
CRAZY COLLECTIBLES
The rarest baseball card in the world is on the Internet auction block — and the bidding is already at $1.3 million and is expected to reach a possible $3 million sale price. The 1909 Honus Wagner "cigarette" card — considered the holy grail of baseball card by collectors — is on public display at Audemars Piguet Flagship Boutique in midtown Manhattan and can be viewed during the...
MEMORABILIA MANIA
It's a 2-1/2 inch by 1-1/2 inch 102 year old piece of cardboard. It was originally released in cigarette packs sold by the American Tobacco Co. from 1909 to 1911. It's the Honus Wagner card - the most worthy trading card of all-time. He played most of his 21-year career for the Pittsburgh Pirates. He won eight batting titles and finished his career with a .327 batting average....
Two Roman Catholic nuns will auction off a Honus Wagner baseball card that could be worth up to $200,000. The brother of a nun who died in 1999 left all of his possessions to the order, which included the Wagner baseball card. From SI.com: The card is part of the T206 series, produced between 1909 and 1911. About 60 Wagner cards are known to exist. A near-mint-condition T206 Wagner...
MORE STORIES >>
MLB News

Delivered to your inbox

You'll also receive Yardbarker's daily Top 10, featuring the best sports stories from around the web. Customize your newsletter to get articles on your favorite sports and teams. And the best part? It's free!